General Synod resolution seeks to open doors to ministry to under-represented groups
Among the upcoming resolutions for consideration by the 31st General Synod of the United Church of Christ is a call from the host conference, the Central Atlantic Conference, to break down barriers and increase the presence of under-represented groups in pulpits across the denomination.
To open up ministry opportunities to under-represented groups, there are two issues the resolution seeks to address; first, more congregations and settings need to consider candidates from under-represented groups (Pacific Islanders, Asian Americans, African Americans, Hispanics and Latinx, Indigenous People, the LGBTQ community, persons with disabilities, and women) in ways not done before; second, more attention needs to be given to the need for fair and equitable compensation packages for clergy.
"I think the church, in the long-run, can be a more enriched church as a whole if the leadership at the local church level is more diverse and reflects the communities in which we live. It benefits both local churches and clergy," said the Rev. Alex Vishio, the Central Atlantic Conference's assistant minister for social justice. He added that the portion of the resolution calling for fair compensation "helps ensure that those who serve the church are rewarded equitably for their gifts."
The idea for this resolution came from a meeting of the Potomac Association's Racial Justice Working Group last winter. Two days later, Potomac Association lay member Xzana Tellis wrote the first draft of the resolution, which was eventually adopted by the conference at its annual meeting last summer.
Since 1977, the General Synod has approved multiple resolutions that call on the church to employ various under-represented groups, but low percentages of diverse clergy indicate that the church has a ways to go. Among active female ordained ministers in the UCC, more than two-thirds (70 percent) percent serve as associate or assistant pastors of a congregation, wirh about one-third serving as solo or senior pastors. Only 11.3 percent of the UCC's active authorized ministers are non-white.
"As we did our research, we saw that a certain under-represented group was not given a chance to fill their call to ministry — African American women. The more we looked, we expanded the scope of under-represented groups," Vishio said. In terms of the call to fair pay, he said that the resolution "can't require the establishment of any policies, but we certainly want to call our covenanted partners and churches to do what they can for fair and equitable compensation."
The resolution also calls upon national ministries of the church, specifically the Ministerial Excellence, Support and Authorization team (MESA) and the Center for Analytics, Research and Data (CARD) to develop strategies on how congregations can seek a more diverse pool of applicants, and to gather and report data on clergy employment and compensation.
"MESA and CARD are fully onboard with helping us figure out if we are living into our commitment of calling and compensating pastors from under-represented groups," Vishio said.
General Synod 31 will be held June 30-July 4 at the Baltimore Convention Center, located right in the heart of city's historic Inner Harbor seaport. Information is available on the General Synod website, which will be continuously updated with emerging details. Registration for the gathering will open on Dec. 5. The cost of registration is $225 for the entire event if booked between Dec. 5 to Jan. 5; $236.50 if booked between Jan. 6 to March 31; and $247.50 if booked on April 1 or after. There is also a special rate for seminarians of $150.
---
Related News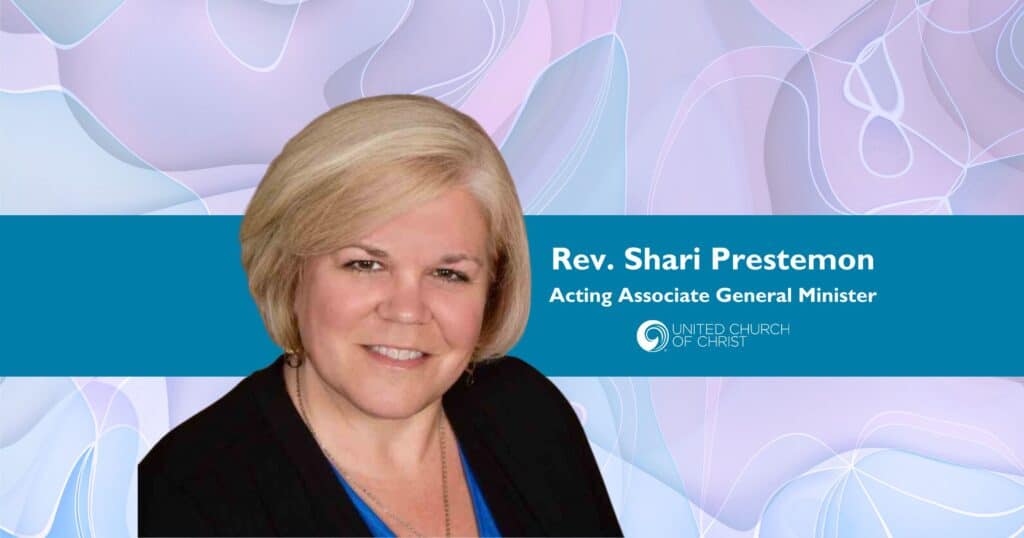 A new United Church of Christ national leader has been called. The UCC Board voted in a...
Read More