No Balaam's voicing uncomfortable truths at 2015 Synod
It is the end of an era. For the second time since its inception, there will be no Balaam's Courier to serve as an alternative voice for General Synod goers.
Due to the deaths of Balaam's founder the Rev. Ted Braun on Feb. 23 and his wife, Donna, on March 4, Balaam's is on indefinite hiatus, and most likely will not return.
The Rev. J. Bennett Guess, executive minister of the UCC's Local Church Ministries, said he "can't really imagine us having a Synod without Ted Braun and Balaam's Courier," adding that Braun and his "journalistic conspirators kept the UCC's feet to the fire at each Synod."
Prophetic social justice stalwart Braun was serving Church of the Good Shepherd UCC in Carbondale, Ill., in 1975 when he and some like-minded church members — who thought that the church in the United States was losing its prophetic voice — decided that the UCC needed a periodical that would comment on current issues facing General Synod and the world at large.
"As our pastor at that time, Ted walked the walk all the time. There was no justice issue he wasn't ready to teach and take on, including issues in the UCC itself. Balaam's Courier was one of the vehicles he created to call the denomination to accountability within," said Dave and Roz Ostendorf, who helped found Balaam's. "Sometimes BC stung; daily it tweaked and rankled, lovingly. Hammered out on ancient typewriters and inked on old mimeographs long before the electronic age, the BC blue sheets appeared daily for many a Synod. It was a hot commodity over the years, and Ted was its lifeblood. It was great to work with him."
Making its debut at the Tenth General Synod in 1975, Balaam's used its namesake's talking donkey from the Old Testament Book of Numbers as its symbol.
"I attended my first General Synod in Oakland 20 years ago and have had the privilege to be at every Synod since then. I always enjoyed getting two pieces of communication on a daily basis: The UC News of the day and Balaam's Courier," said the Rev. M. Linda Jaramillo, executive minister of the UCC's Justice and Witness Ministries. "Not being familiar with the wider church at first, I was curious about the commentaries that were often in contradiction to one another other. It was good to know that various voices and perspectives were being shared."
During its 40-year run, Synod staff and attendees often found Balaam's both wonderful and frustrating. "[When] I served as the Administrator of Synod, I was occasionally perturbed by the content of Balaam's. And that shows they were doing their job!" said Edith A. Guffey, conference minister of the UCC's Kansas-Oklahoma Conference and former associate general minister of the denomination. "Balaam's offered a critical look from a different perspective that those too close may have been unable to see. While I didn't always agree with the perspective of the writers, like all 'synod junkies,' I read the editions as they came out, cringing sometimes, laughing at other times."
"My main memory of Ted was his presence in the corridors of many General Synods, genially handing out copies of Balaam's Courier," said Hans Holznagel, former UCC public relations director. "Seeing Ted there always reassured me that people were cranking out that gadfly of a newsletter — and volunteering their time and hard work to do it — because they loved the United Church of Christ."
In an almost "Jon Stewart-esque" manner, Ted Braun's Balaam's was the voice of dissension — sometime humorous and often pointed — that served as a conversation starter among UCC delegates and visitors. Regardless of its message, its voice was always welcome.
"I discovered Balaam's Courier had an almost cult following during my first Synod in 2005. Reverend Ted would often use the Synod newsroom as a storage and collection site," said Connie Larkman, UCC managing editor and news director. "Every evening, this soft-spoken gentleman would come to the newsroom and ask if he could leave his publication with us for safekeeping. He would wheel in a few boxes of Balaam's Courier, telling us someone would come get them later for distribution. People who would come to the newsroom for the daily United Church News would sometimes ask about Balaam's, too. So we started leaving UC News and Balaam's out together on a table outside the newsroom, a small but mighty example of freedom of the press."
And so with this General Synod, Balaam's Courier passes into legend, as new alternate voices — perhaps some raised on those blue sheets — find new digital avenues of expression. But the UCC will long cherish the ministry of Ted Braun and Balaam's.
"We are fine with Balaam's Courier being Dad's legacy," said daughter Carol Wilson-Braun, speaking on behalf of herself and sisters Deb Braun and Rebecca Ralston. "It wouldn't seem right to have someone else doing it."
A memorial service for Ted and Donna Braun will be held Aug. 8 at Pleasant Hill (Tenn.) Community UCC, with music starting at 1:30 p.m. For more information, contact Pleasant Hill Church at 931-277-3193.
Balaam's Courier donkey art by Mark Lents.
---
Related News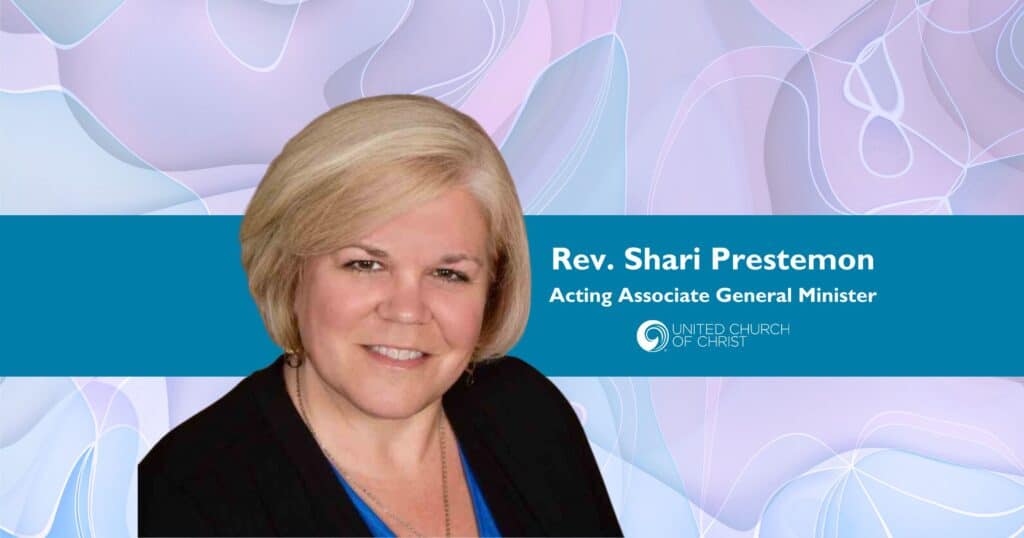 A new United Church of Christ national leader has been called. The UCC Board voted in a...
Read More