UCC appoints new general counsel, chief strategist
United Church of Christ General Minister and President the Rev. John C. Dorhauer announced two staff appointments to the denomination's national leadership. Heather Kimmel has been chosen to succeed Don Clark, Jr., as General Counsel for the UCC, assuming that role on Dec. 1, while Cheryl Joseph Williams will serve as the Chief Strategic Officer for the UCC, a new position within the national setting to begin on Nov. 16. 
"I am both honored and humbled to have been chosen as General Counsel for the United Church of Christ," Kimmel said. "I am fortunate to be able to serve a client whose mission I support completely." 
"[Heather] is immensely qualified, and her deep love of and commitment to the United Church of Christ and its mission, along with her enormous talent and intellect, make her uniquely qualified for this position," Dorhauer said. 
Kimmel has served as the denomination's associate general counsel the last two years. She has previously worked as an associate for corporate criminal investigations with Jones Day, a law clerk with the U.S. District Court for the Northern District of Ohio and an associate with Baker and Hostetler LLP. Kimmel earned her law degree from The Ohio State University. 
To the role of chief strategist, "Cheryl brings an enormous amount of talent and skill to the position which includes more than 30 years of experience in non-profit and faith-based service in the areas of philanthropy, strategic planning, and organizational development," Dorhauer said. He added that the CSO, which will be placed in the Office of General Minister and President, "will be largely responsible for the implementation and oversight of the strategic initiatives of the Office of General Minister and President and of the United Church of Christ Board." 
Williams has been the director of the UCC Office of Philanthropy and Stewardship since May 2014, and her role as CSO will allow her to continue oversight of that office. Williams was previously the director of corporate partnerships for Akron Children's Hospital, and director of stewardship and development for Episcopal Diocese of Ohio. She earned a bachelor's degree from Indiana Wesleyan University and a master's degree at the University of Akron. 
"I am honored to serve the church and the Office of General Minister and President as Chief Strategic Officer and to have this opportunity to align this work with the philanthropic strategies that chart the course for the Office of Philanthropy and Stewardship," Williams said. "The Rev. John Dorhauer brings a new voice and new vision to what shapes us as church, and I'm excited to assist his ministry in this way."
For both Kimmel's and Williams' appointments, a search committee consisting of Dorhauer, Dale Bonds (chair of the United Church of Christ Board), and the Rev. Jim Antal (Massachusetts Conference minister) reviewed the applicants and conducted the interviews.
---
Related News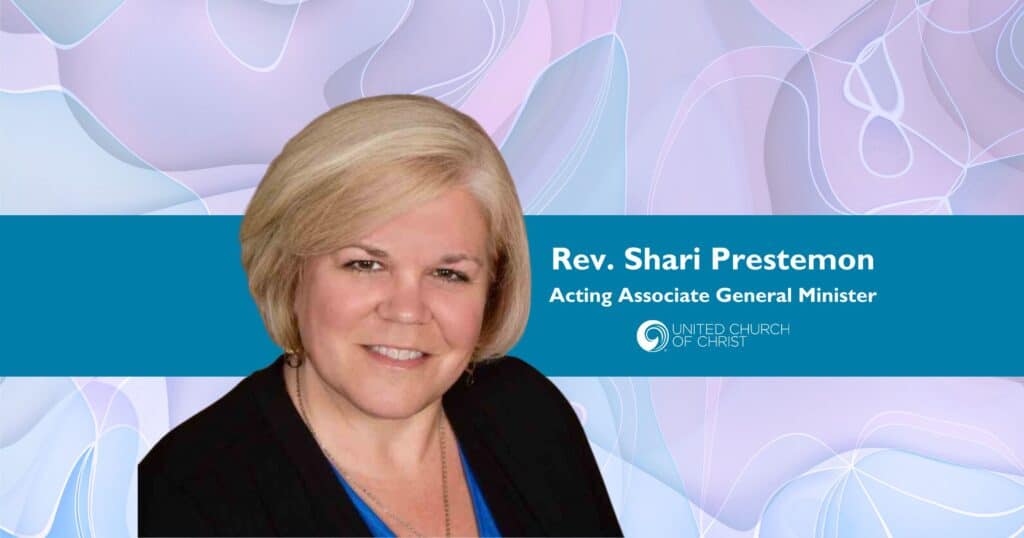 A new United Church of Christ national leader has been called. The UCC Board voted in a...
Read More