Gaza…again
Following the declaration of the establishment of the State of Israel in 1948, Palestinians experienced what in Arabic is called the Nakba, or "catastrophe," when more than 400 Palestinian towns and villages were destroyed and more than 750,000 Palestinians were displaced and dispossessed of their homes, land, and property. They became refugees in the region, including in Gaza.
During the over fifty year occupation, Israel established settlements, illegal under international law, in the Gaza strip.  Israel removed those settlements in 2005, but following Palestinian elections in 2006, when Hamas was elected and took control of Gaza, Israel sealed off the area. Since 2007, Gaza has been under a heavy Israeli blockade with limited access for people to leave or enter, constraints on access to fishing in the Mediterranean, and little access to food and supplies, including reconstruction materials. In 2015, the UN predicted that Gaza could become uninhabitable by 2020, due to the blockade.
Israel has waged military operations in Gaza in 2006, 2008-9, 2012, 2014, and 2021 in response to the kidnapping of an Israeli soldier, rocket attacks, and other acts by Hamas, the Palestinian Islamic Resistance Movement. Hamas has cited Israeli occupation and blockade, Israel's imprisonment of thousands of Palestinians, and Israel's violations of sacred spaces of worship such as Al-Aqsa Mosque in Jerusalem, as motivations for its resistance. All of these military operations have destroyed residences and infrastructure, and killed or injured thousands of Palestinians in Gaza.
Today, more than 2.3 million Palestinians live in Gaza, a strip of land 25 miles long and 4-7 miles wide, making it one of the most densely populated spaces on Earth. Three-quarters of the population are refugees or descendants of those displaced in 1948, from towns, villages, and cities near Gaza. That number includes less than 1000 Christian Palestinians. The Oct. 7 assault by Hamas fighters was the most significant attack Israel has experienced in 50 years, since the 1973 war. Hamas broke through the border fence, kidnapped and killed Israelis, still holds more than 200 Israelis hostage, and has launched thousands of missiles into Israel. As of Oct. 26, 1400 Israelis have died, and more than 5000 have been injured. Under Prime Minister, Benjamin Netanyahu, Israel has vowed an unprecedented military campaign to destroy Hamas, including airstrikes, a ground campaign, and a strict prohibition of the delivery of food, water, electricity, and fuel to the Gaza Strip.
More than 1.4 million of Gaza's Palestinians are now internally displaced, many of whom have fled to southern Gaza after an Israeli evacuation warning and threat. They are now living in make-shift camps reminiscent of Palestinian refugee camps of 1948. Only a very few trucks with humanitarian relief have been allowed to enter; far from sufficient to provide for the needs of the people and institutions – such as hospitals and shelters – in Gaza. As of Oct. 31, more than 8,500 Palestinians have been killed, and 21,500 injured, according to the UN. Israeli military leaders have begun ground incursions into Gaza, a possible precursor to a larger ground invasion.
Diplomatic efforts to end the war have been blocked, including a ceasefire resolution introduced in the UN Security Council that was vetoed by the United States. Members of Congress have introduced a bill in support of a humanitarian ceasefire. President Biden has suggested that he will ask for $14 billion in additional military aid to Israel. At the same time, the United States has moved two aircraft carriers into the eastern Mediterranean Sea, a clear signal of U.S. military support for Israel as well as a warning against regional escalation.
An immediate end to the war in Israel/Palestine is imperative – it will not solve any of the underlying issues. The people trapped in Gaza are in desperate need of safe access to immediate humanitarian aid. Their lives and well-being must be preserved. The rights and dignity of Palestinians and Israelis must equally be valued, affirmed, and protected. As a Just Peace Church, we affirm that a durable and just peace will depend on addressing the root issues – rights, dignity, equality, land, access to resources, and occupation.
Over the past weeks, the United Church of Christ has worked with ecumenical partners to urge Congress and President Biden to deescalate the conflict, and ensure adherence to international law. Specifically, we have called on policymakers to:
Publicly call for ceasefire, de-escalation and restraint by all sides
Call on all parties to abide by the laws of war, including the Geneva conventions and customary international law
Prioritize steps to secure immediate release of hostages and ensure international protection for civilians
You can echo these messages by sending letters in support of a ceasefire, release of the hostages, and humanitarian access here. Additionally, you can follow UCC responses and news related to the ongoing crisis in Israel & Palestine on this page, as compiled by our Global Ministries office. Finally, the UCC has issued an urgent appeal to send humanitarian aid to people amidst the war in Gaza, Palestine and Israel.   
Together, let us pray, act, and give – to build a more just and peaceful Middle East and world.
Dr. Peter Makari is the transitional executive for Wider Church Ministries (UCC) and co-executive for Global Ministries of the Christian Church (Disciples of Christ) and the United Church of Christ, he is also the global relations minister for the Middle East and Europe for Global Ministries
---
Related News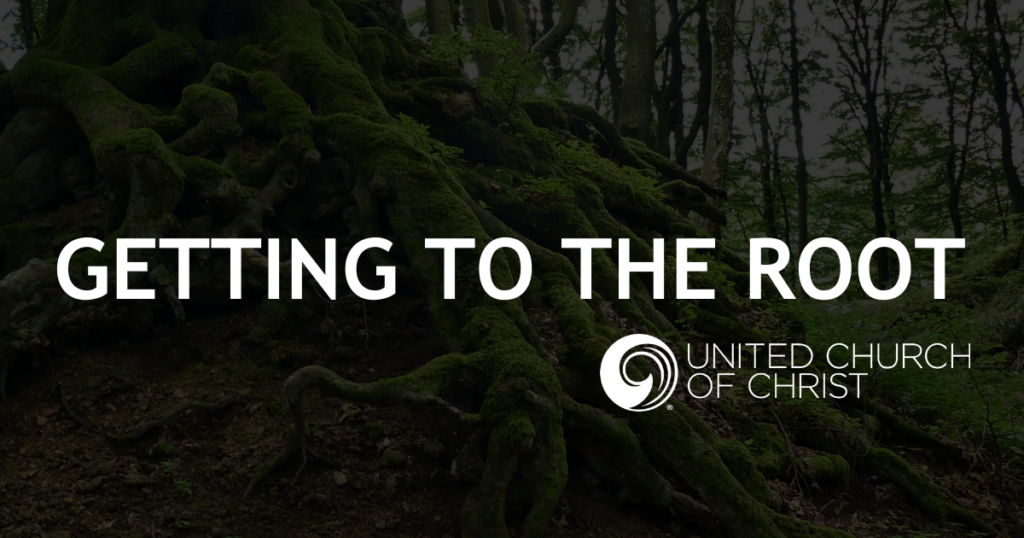 Right now, a group of U.S. Senators are discussing which pieces of our asylum laws they would...
Read More