An urgent appeal: Help UCC give humanitarian aid to people amid war in Gaza, Palestine and Israel
The United Church of Christ, through Wider Church Ministries, is issuing a special appeal Oct. 20 for humanitarian aid to people affected by the war in Israel and Palestine.
The war in Israel/Palestine that was declared on Oct. 7 has already claimed thousands of lives and tens of thousands of people have been injured. Already, approximately a million Palestinians in Gaza have been displaced, still within Gaza as there is no place for them to go. Half of them are in emergency shelters set up by the United Nations Relief and Works Agency (UNRWA).
It is increasingly difficult for Gazan Palestinians to find safe space, as even hospitals and a church have sustained damage, killing and injuring hundreds of people. Food, water, fuel, and electricity have been cut off, and supplies are running out. Convoys of trucks carrying humanitarian relief await the opportunity to bring much-needed relief into Gaza from Egypt, but the Rafah border crossing between Egypt and Gaza has been damaged by rocket strikes. Other entrances, controlled by Israel, remain closed and the threat of an Israeli ground invasion threatens more lives and livelihoods in the coming days and weeks.
With ecumenical partners, the United Church of Christ has offered a public witness that has been unequivocal: condemnation of the violence of Hamas and Israel's use of force against Palestinians in Gaza; a call for a cease-fire; the allowance of the provision of humanitarian aid for Palestinians and an end to collective punishment; the guarantee of and respect for safe spaces for people to find shelter; and support for robust diplomatic efforts to resolve the core issues.
The United Church of Christ is already hearing from Palestinian Christian partners about the ways they are attempting to respond to the needs of the people of Gaza, even in the midst of steady bombardments. In times of calm, the Department of Service for Palestinian Refugees of the Middle East Council of Churches operates medical clinics and trauma therapy classes in Gaza. Al-Ahli Arab Hospital, an institution of the Episcopal Diocese of Jerusalem, normally offers a critical and courageous ministry of health care provision (often free of charge) in the most trying of circumstances. It has sustained damage in two separate incidents in the first week and half, yet staff remain committed to their calling to provide care and hope, "delivered in a spirit of love and service." Other partners, such as the Evangelical Lutheran Church in Jordan and the Holy Land, the YMCA of East Jerusalem and the YWCA of Palestine, are preparing to respond to the needs of Palestinians. These partners and others, bilaterally and through ACT Alliance, are preparing to address immediate and longer-term response such as food and nutrition needs, physical and psychosocial health care, shelter and rehabilitation, and direct assistance.
Frequent updates are posted here on the Global Ministries website.
"The work of our partners in Palestine, and specifically in Gaza, is inspiring, especially as they cope with conditions and access that are extremely limited. Having visited Gaza, I know the dedication and commitment of our partners' staffs to serve the whole community and offer a witness of care and service. We mourn the loss of life and pray for the end to violence," said Peter Makari, who currently serves as Transitional Executive for Wider Church Ministries, and Global Relations Minister for the Middle East and Europe in Global Ministries of the Christian Church (Disciples of Christ) and United Church of Christ. "We must walk in solidarity with them in this time of war, accompanying them now and in the future as the impact of this war will be lasting."
Please advocate for a cease fire, access for humanitarian assistance, and for the core issues to be addressed.
At the same time, we invite your financial support to undergird the work of our partners with whom we have had a long-standing relationship. Your gifts will make an impact and a difference on those who are suffering so greatly during these days of lamentation and suffering.
The two actions go hand-in-hand. Thank you for your generosity.
To donate to this cause, visit the appeal page here.
---
Content on ucc.org is copyrighted by the National Setting of the United Church of Christ and may be only shared according to the guidelines outlined here.
---
Related News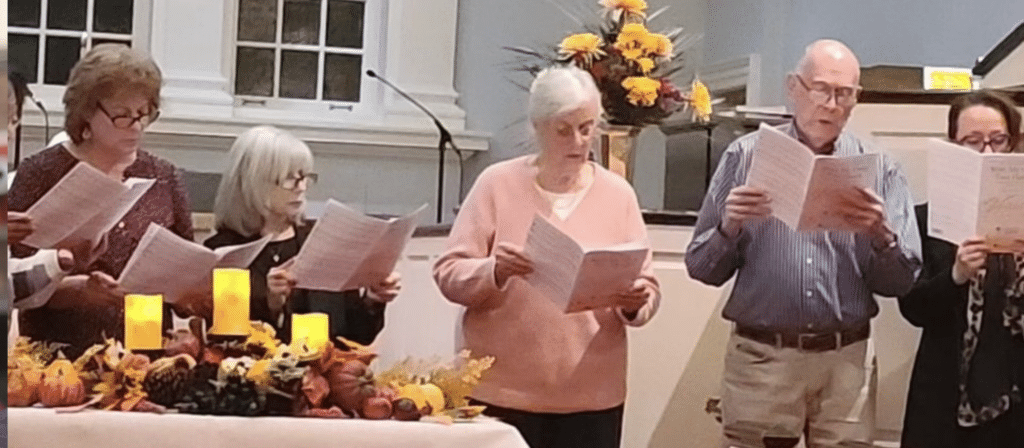 Many United Church of Christ congregations across the country participated in interfaith...
Read More