From East and West, daughter and father come to Synod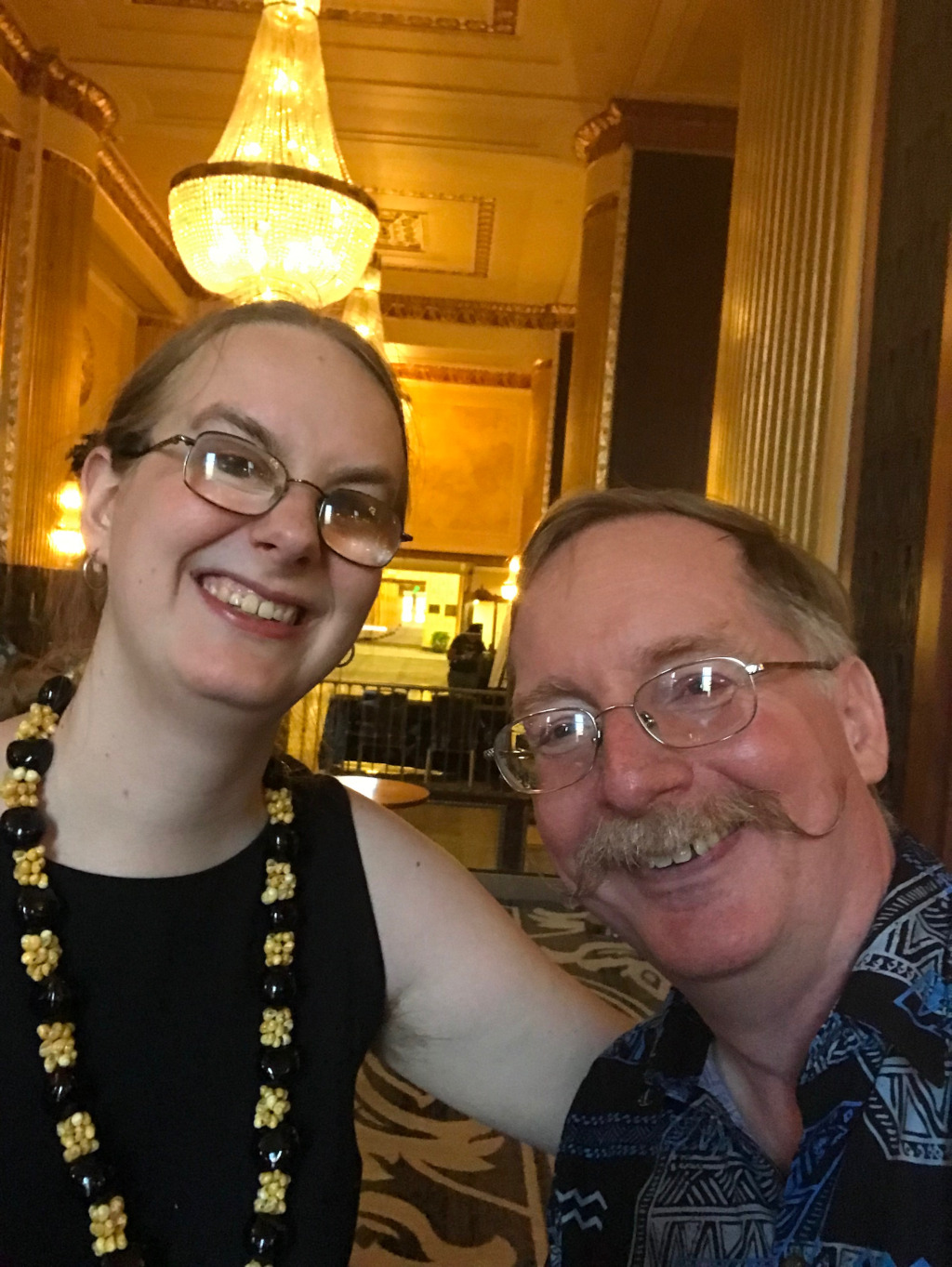 General Synod is often described as "the UCC's family reunion." Long-time friends separated by the obligations of work, school, or family needs greet each other with hugs, tears, and smiles. For two attendees, it is literally a family reunion. The daughter journeyed to Milwaukee from school in New York, while her father, well: I made my way from the island of Hawai'i.
Rebekah Anderson, a 2017 graduate of Hampshire College, was recently accepted as a Member in Discernment by the Farmington Valley Association of the Connecticut Conference. A second-year student at Union Theological Seminary in New York City, she serves as a delegate from UCC Disabilities Ministries. She took part in workshops and panels during the Open and Affirming Coalition gathering and led a workshop on "the Disabled God" on Saturday.
It is not the first time we've both been at Synod, but the last time (in Tampa, Fla.), she attended a Youth at Synod program while I worked on the news team. When we went home, we went to the same house in Connecticut, where she went to high school and I worked on the Connecticut Conference's communications staff.
Rebekah feels the privilege of her vote. "I feel I have a voice at the national level," she says. She has spoken frequently at local church and Conference settings in the last year, but: "It's different to speak on something and then to vote on something."
In 2016, I left New England to become pastor of Church of the Holy Cross UCC in Hilo, Hawai'i. At that age, many young adults separate from their parents, but 6,000 miles was quite a distance. Most of the time, we don't think much about it. "It becomes more real when you really just want to be with your parents," Rebekah says. Her mother, the Rev. E. Evelyn Eddy, now lives in New Hampshire where she is a hospital chaplain.
I am working with the United Church News reporting team for General Synod for the fifth time. Many of the faces I see (and photograph) are friendly and familiar. From time to time, someone who knows someone who knows me will spot my nametag and introduce himself or herself. This year, it was different, when a young woman found me in the exhibit hall and told me how much she wanted to meet me, because: "You're Rebekah's dad!"
I wear this title with considerable pride.
Our family has more than its share of UCC clergy. My father and stepmother, the Rev. Lynn Anderson and the Rev. Shirley Anderson, served churches in Connecticut and Massachusetts before their retirements. My dad died just a year ago.
"It's really cool to be here where we're both working," said Rebekah (although she does wish we could find more family time at the UCC's family reunion). "We're doing different things to keep the Church going and do ministry in the world."
When she's back at seminary in New York and I'm back in the pulpit in Hilo, that will still be true.
The Rev. Eric S. Anderson is pastor of Church of the Holy Cross UCC in Hilo, Hawai'i.
---
Related News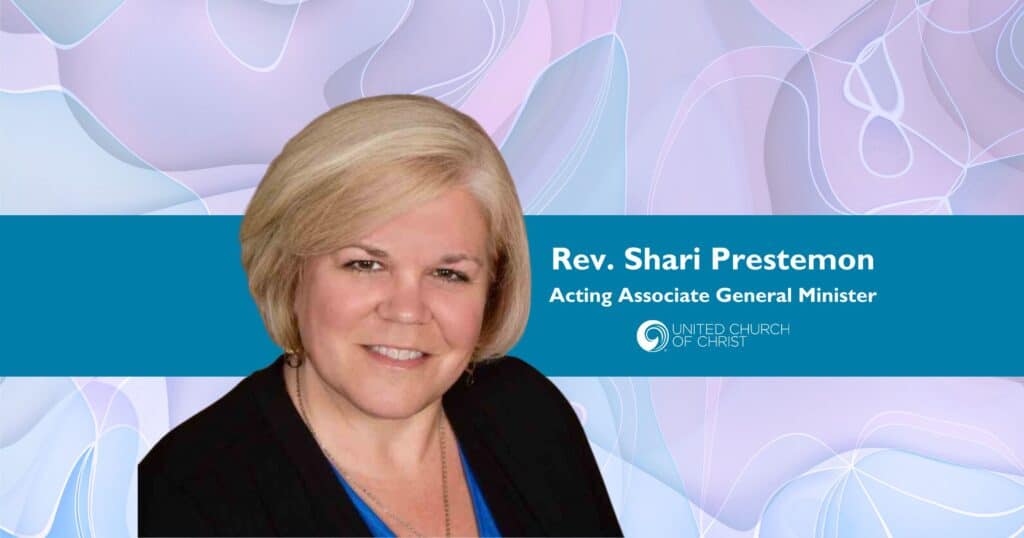 A new United Church of Christ national leader has been called. The UCC Board voted in a...
Read More