From Synod stage, Dorhauer apologizes to Afro-Christian Convention for 'rewriting of our history'
During plenary on Monday, July 3 at the United Church of Christ's General Synod gathering in Indianapolis, the UCC's spiritual leader apologized for the denomination's failure to recognize the Afro-Christian Convention as its "fifth stream."
Last fall, the UCC's Historical Council officially named the Afro-Christian Convention as one of the five major traditions that formed the Church, joining the already acknowledged Congregational, Christian, Evangelical and Reformed traditions.
One day earlier, at a United Black Christians' luncheon, General Minister and President the Rev. John Dorhauer apologized for the UCC "cutting off one of its limbs." The Rev. Yvonne Delk — a renowned leader within the UCC who traces her heritage through the Afro-Christian Convention and is the editor of a new book on that tradition — said in her keynote for the luncheon that such an apology should come at a "bigger mic."
The next afternoon, that's exactly what happened.
"I grieve that, now having celebrated our 66th anniversary, three generations of United Church of Christ children have gone through confirmation being told that there were only four streams present at our birthing," Dorhauer spoke to the assembly July 3. "There were always five."
He asserted that the absence was "a white supremacist rewriting of our history," and called the exclusion of this stream from its rightful place alongside the other traditions a sin.
"On behalf of the United Church of Christ, and to the leaders active in and descended from the Afro-Christian stream of our beloved faith, and in recognition of the sin of centering whiteness, I hereby issue an apology for my and our complicity in and with the manifestations of white privilege that motivated some us to set this table without you," Dorhauer said.
A sung response
The apology came after General Synod delegates and visitors watched a video with Delk explaining some of the history of the Afro-Christian tradition within the UCC. Later, in the midst of Synod business and between votes on Bylaws changes and resolutions, the Rev. Charlotte Frantz — a delegate and interim pastoral associate at Peace UCC in Duluth, Minn. — came to a mic for a point of privilege.
She said the Historical Council's video about the fifth stream was a "monumental announcement," and that Dorhauer's words were a necessary follow-up.
"And then we immediately, without any response to that, moved into our concern and worry about the voting process," Frantz said.
She asked that Dorhauer and anyone who had believed for years that the UCC had only four streams to stand. Then she and Assistant Moderator the Rev. A. Rushan Sinnaduray led the gathering in singing the tradition Caribbean hymn "Halle, Halle, Hallelujah."
---
Content on ucc.org is copyrighted by the National Setting of the United Church of Christ and may be only shared according to the guidelines outlined here.
---
Related News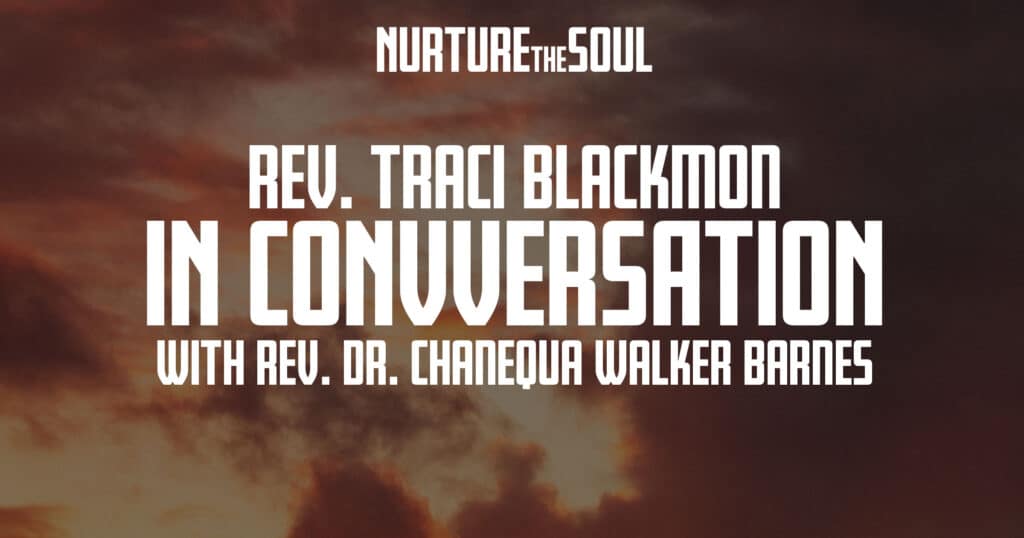 The impact of trauma and the need for self-care are vital -- and sacred -- topics for the...
Read More