Franklinton Center director shares local economic development success stories
The goal of each initiative of the Franklinton Center at Bricks is to make the local community a better place for the Eastern North Carolinians who live there. Located in Edgecombe County, one of the poorest in the state, the Whitakers, N.C.-based conference, retreat and educational facility of the United Church of Christ has supported local residents for decades, and Vivian Lucas, Franklinton Center's executive director, will get to share some of the organization's success stories during an economic development workshop on Wednesday, April 8.
"We use what Franklinton Center has to create economic opportunities, identify and address local community needs, preserve our history, and educate people about the center and the community," said Lucas. "This is ministry from a nontraditional perspective."
Lucas will be a presenter during The Conservation Fund's workshop "Behind the Curtain: Understanding How Economic Development Happens in Your Community and How You Can Participate." Participants at the day-long workshop in Tarboro, N.C., will learn how economic development happens in communities and how to be part of the process. Presenters were chosen based on their organization's examples of successful community economic development, and will share the experiences and the challenges they have faced.
"I will share a holistic view of how we use the environment, our food program, our swimming program, our land and our buildings to create opportunities for economic development," Lucas said. "Franklinton Center continues to meet the needs of the community where it's located in various ways. It's all interconnected."
The Conservation Fund's Resourceful Communities Program supports a network of community groups, faith-based organizations, small towns and resource providers that engage in environmental stewardship, social justice and sustainable economic development. With a special emphasis on North Carolina's food insecurity and high poverty rates, leaders of the initiative took interest in Franklinton Center's Just Food Project, which aims to support the community through initiatives that enhance the viability, vitality, and sustainability of families, small farmers, and economic development projects. In 2014, the Resourceful Communities Program offered Franklinton Center a $9,000 grant to support the Just Food Project and its functions.
The Conservation Fund views Franklinton Center as an organization that successfully uses its strengths to create economic opportunities for members of its community. As part of this national program, Lucas hopes to show groups "from Oregon to Iowa" how to successfully do that too.
Said Lucas, "We want to inspire other people to use what they have to meet the local needs."
---
Related News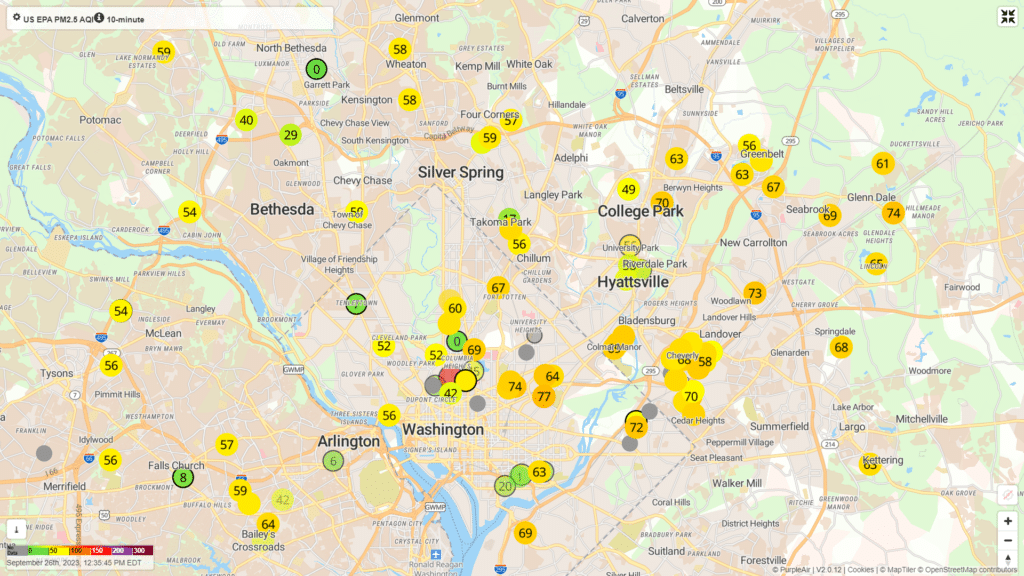 This summer, the United States experienced some of the worst days for wildfire pollution in...
Read More