Former UCC President Avery Post presented with medallion marking his leadership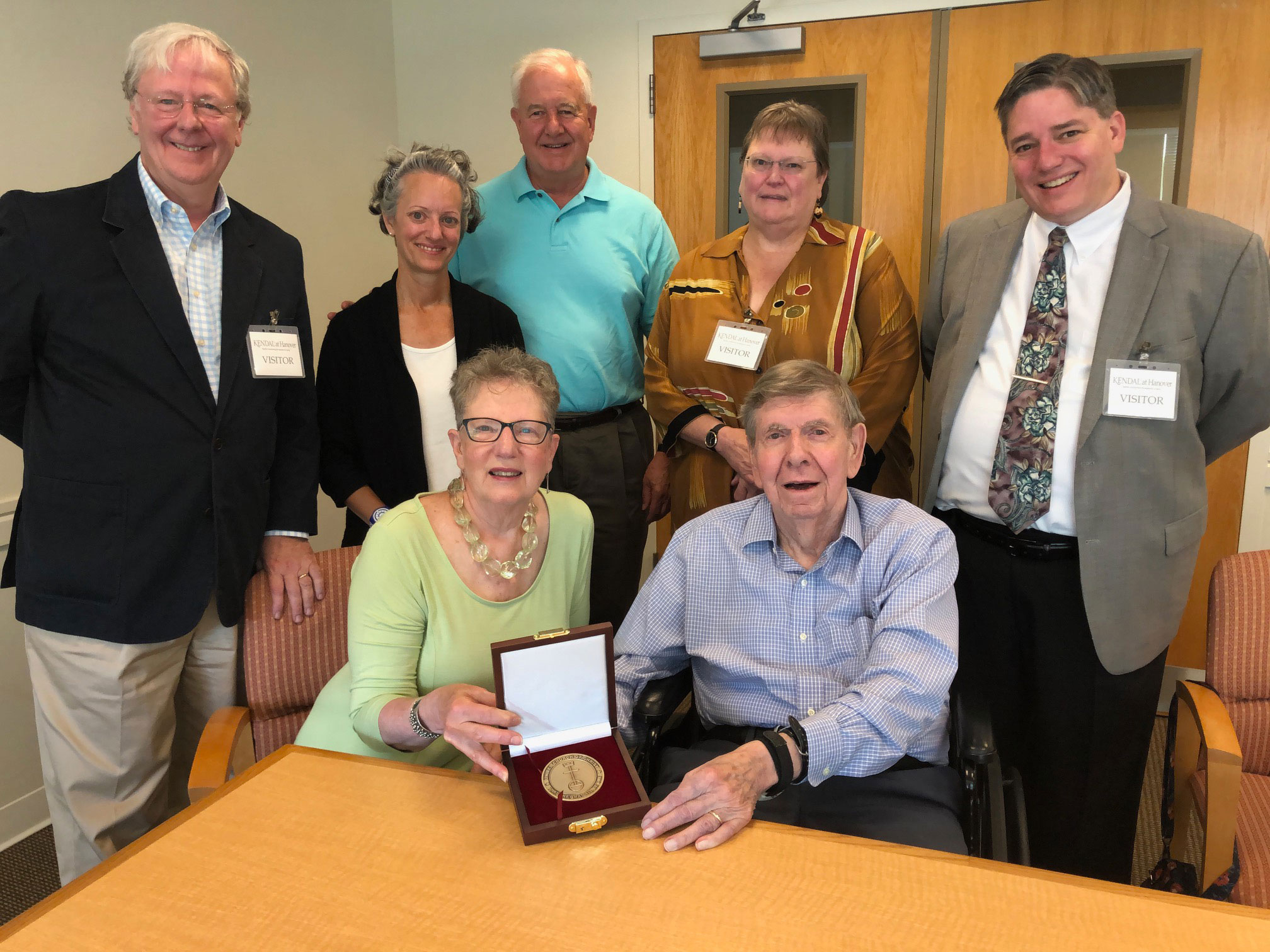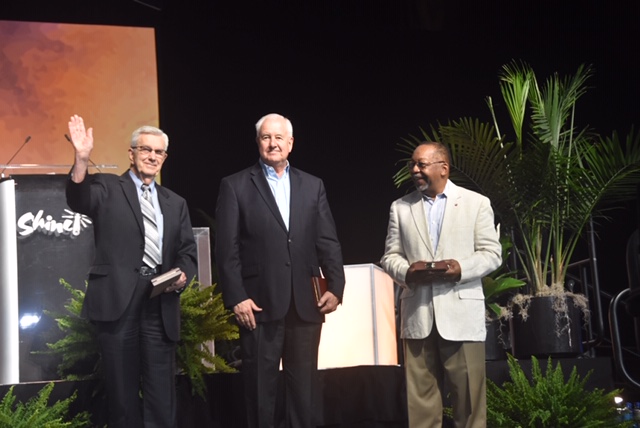 A former President of the United Church of Christ was honored with a special gift from the current General Minister and President, presented in a special gathering of church leaders past and present.
The Rev. Avery D. Post, who served as President of the denomination from 1977 to 1989, was presented with a medallion commissioned by the Rev. John C. Dorhauer on Friday at Post's home in New Hampshire.
Dorhauer created the keepsake for all former living presidents of the UCC and presented the heirloom during General Synod to the three in attendance. The Revs. Paul Sherry, John Thomas and Geoffrey Black were each given a medallion during a special moment in plenary on Saturday morning. Post, who just celebrated his 95th birthday, couldn't travel to Milwaukee for the June 22 ceremony, so after Dorhauer reached out to the Rev. Davida Foy Crabtree, the former Connecticut Conference Minister brought the ceremony to him.
Crabtree invited a number of notable UCC clergy to participate, including former president Thomas; the Rev. Lydia Veliko, former Ecumenical Officer; the Rev. Martin Copenhaver, just retired as president of Andover Newton Seminary at Yale Divinity School; and two current Conference Ministers – the Rev. Lynn Bunjak of Vermont and the Rev. Gordon Rankin of New Hampshire. Post lives in New Hampshire, but his church is in Vermont.
"For years I have heard of the legacy and legend of former UCC President Avery Post. Today I not only was able to meet him for the first time but to join with Davida Foy Crabtree, John Thomas, Lydia Veliko, Martin Copenhaver and Lynn Bujnak in celebrating his ministry," Rankin said. "This was clearly very meaningful to Rev. Post and as he spoke about his ministry I found myself hanging on his every word. Some days you get to meet your idols and they surpass your every expectation."
"Avery was clearly moved," Crabtree said. "In response to our testimonies he reflected on his time as president and the Christian journey he is now on toward the end of his life."
Post was best known for his ecumenism, social justice advocacy, and preaching. During his 12 years at the helm of the UCC, he also was a leader in the ecumenical movement for world peace. The title "President" was used for the office from the time of the UCC's formation in 1957 through 1999; it was changed to "General Minister and President" in 2000.
"Avery is such a beloved figure in our United Church of Christ. He is a humble, wise, and faithful servant," Dorhauer said. "On my office wall is my ordination certificate, signed by Avery Post. That is a source of great joy for me. It felt like the right thing to do – to thank him and honor him for his years of service to a church he loves and which owes him a great debt of gratitude."
---
Related News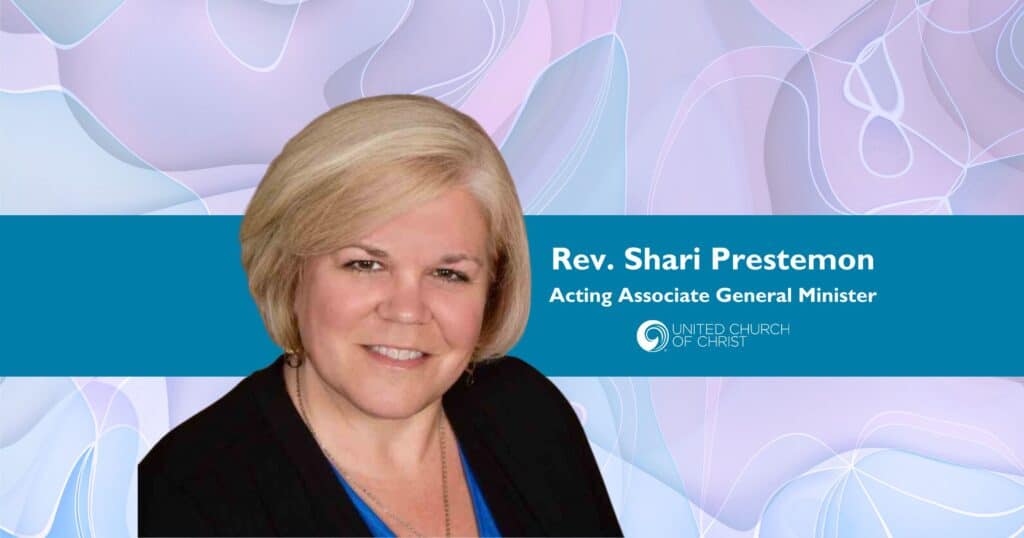 A new United Church of Christ national leader has been called. The UCC Board voted in a...
Read More