For Racial Justice Sunday, churches urged to commit to 'Sacred Conversations'
As the United Church of Christ prepares to mark Racial Justice Sunday, Feb. 9, there is much to celebrate – and, as always, much work to do, according to the denomination's minister for racial justice.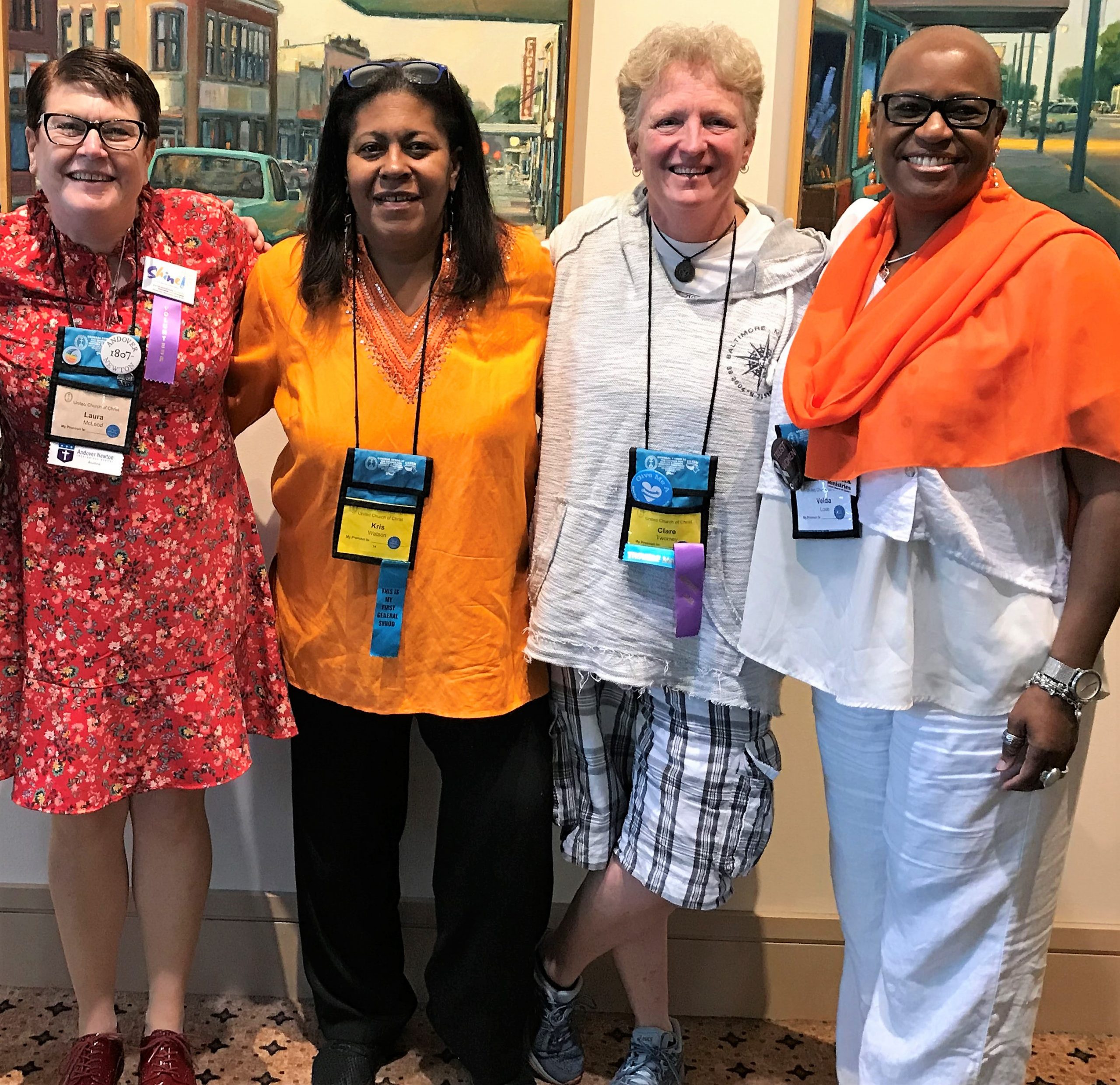 The Rev. Velda Love (at right in picture) has announced that nine people from around the UCC are now certified to facilitate Sacred Conversations to End Racism:
The Rev. Nancy Allison, Charlotte, N.C.
Kristen Doud, member, South Euclid (Ohio) UCC
The Rev. Amanda Hendler-Voss, Dumfries, Va.
The Rev. Laura McLeod, pastor, Brookfield (Wis.) Congregational UCC (at left in picture)
The Rev. Craig Schaub, minister, Parkway UCC, Winston-Salem, N.C.
The Rev. Delmarshae Sledge, member, South Euclid (Ohio) UCC
Barrick Stees, member, The Federated Church, Chagrin Falls, Ohio
The Rev. Clare Twomey, pastor, Vista Grande UCC, Colorado Springs, Colo. (second from right in picture)
The Rev. Kris Watson, pastor, West Center Congregational UCC, Bronxville, N.Y. (second from left in picture)
Having just completed a year of training at the end of 2019, they are the first cohort of certified facilitators available to lead congregations that want to dive into the Sacred Conversations curriculum, known as "SC2ER" for short.
"It is difficult to express how this SC2ER study has affected me in terms of my personal, spiritual, psychological being," Twomey said. "To be clear, it is the most difficult course of study in which I have ever participated. And in all of these areas, it has been the most liberating. Sacred Conversations is an unprecedented invitation to be part of a transformative vision whose goal it is to eradicate racism. Through in-depth study into the historical myths of race, one is called upon to examine all implicit and explicit beliefs about what one thinks they know. …. I promise you will never be the same."
Racial Justice Sunday, observed each year in the UCC, falls during an apt month. A call to worship and other celebratory resources for Black History Month, available at the UCC website, can help churches "spend time enjoying the creativity, beauty, challenging history and uplifting journey of God's very good creation – people of African descent in America," Love said. She also noted that the U.N. International Decade for People of African Descent, now at its midpoint (2015-2024), is a rich resource to explore.
The aims of Racial Justice Sunday are also relevant to people of all descents, Love said, and are well summed up in the UCC's "3 Great Loves": love of neighbor, children and creation. She said one way to observe Racial Justice Sunday would be for a congregation to move toward a deliberate plan to talk about and act on racial justice.
"In America, the topic of race continues to be difficult to discuss in many social settings," Love said. "Very few Christian churches are leading bold and courageous conversations, engaging in direct social activism and participating in civil disobedience as a way to bring attention to and disrupt racist systems and structures." Becoming a Restorative Racial Justice Church is a good way forward – starting with resources available at https://www.ucc.org/justice_racism, and enlisting the gifts of SC2ER facilitators.
For this year's Racial Justice Sunday, whose theme is "Restoring Beauty," Love recommends links to videos and other resources available at the Worship Ways section of ucc.org, incorporating the perspectives of many races and cultures.
"I believe those who profess faith in Christ and allegiance to Christianity must take responsibility for aligning themselves with truths and not myths," Love said. "One cannot claim to believe and follow Jesus while idolizing white skin privileges, ignoring racist behaviors, and remaining silent when sisters and brothers are violated, insulted, and invalidated.
"The ongoing impact of racism and xenophobia in contemporary society requires Christians to commit to a lifelong journey of restoration and repair among God's people impacted by individual and systemic oppression and marginalization." She invited UCC members and churches "to be on the journey as a witness and transformative presence with God's beloved, inclusive global community."
---
Related News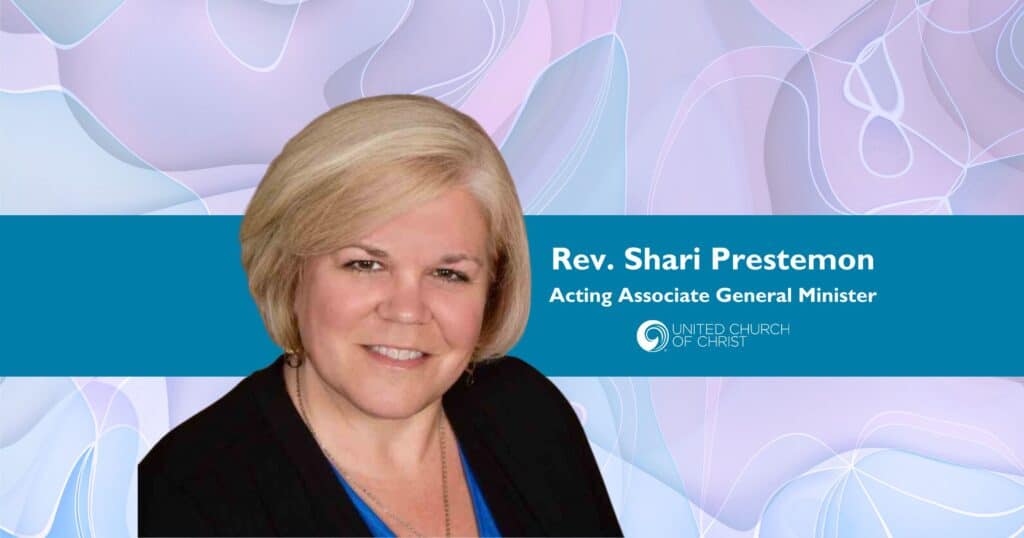 A new United Church of Christ national leader has been called. The UCC Board voted in a...
Read More