UCC grassroots coalition continues racial justice work post-Ferguson
Committed to addressing racism in the aftermath of Ferguson, 14 faith leaders from across the United Church of Christ came together by phone to talk about the church's continued response to police violence against people of color. Together, they continue to share ideas and best practices to help make communities healthier and to avoid a repeat of the past.
The call on Friday, Feb. 6, convened by the Rev. Geoffrey A. Black, UCC general minister and president, brought together national staff, conference and association representatives, seminary leaders, local pastors, lay leaders and anti-racism advocates.
"We want people to know there is a concerted and intentional effort, broad in base, to respond to the events that took place in Ferguson and elsewhere," Black said. "This is a grassroots network working on this issue in a variety of ways, and its gaining momentum. We are seeing some extraordinary things happening all over the country."
The initial call among the 30-person group took place in October, but Black said Friday's call was more focused, discussing the impact of a January pastoral letter on racism issued by the UCC national officers, and the actions by local and regional settings of the church to prevent or root out institutional racism.  
Some examples of those actions that were shared include: 
Faith leaders in California reaching out to police and sheriffs departments for community discussions that inform the public on police protocol.
A book by Leah Gunning Francis, a faculty member at Eden Theological Seminary, on the clergy experiences in Ferguson and lessons learned, due out in July.
Leaders in the Southwest educating the public on responses to racism.
Advocating for literacy so youth of color can avoid the prison system and mass incarceration.
The New Hampshire Conference launching a Sacred Conversation on Race at its annual meeting, with the goal of calling members to action, and the Connecticut Conference publishing a discussion resource that accompanies the movie "Selma."
UCC pastors the Rev. Traci Blackmon and the Rev. Starsky Wilson, both part of the Ferguson Commission, providing updates during the upcoming Samuel DeWitt Proctor Conference next week.
The national setting of the church sponsoring a YWCA forum on race on Feb. 23.
"I think that these initiatives happened independently," said Black. "We talked about a range of topics and issues people are working on. What we heard today were concrete examples of what people had done since that last call. That first call influenced our thoughts for the pastoral letter–the letter and actions came together."
The Pastoral Letter on Racism urged churches to be part of local initiatives and build relationships to address issues of racism in local communities.
"The letter can be used as an entry for conversation on racism," said the Rev. Loey Powell, UCC executive associate for special programs. "It's a long letter—not just a handout, but a teaching document that can be studied, with action steps that can inspire congregations, conferences to stay engaged."
The group will likely reconvene and continue this discussion, but Black said the next big focal point for the church's work on racism is General Synod this summer (June 26-30) in Cleveland. There are currently three proposed resolutions that deal with some form of racism.
The Rev. Elizabeth Leung, UCC minister for racial justice, summarized the call by saying that the church is "committed to this cause in the short-term and the long-term. The examples we spoke about are part of that continuous witness."
---
Related News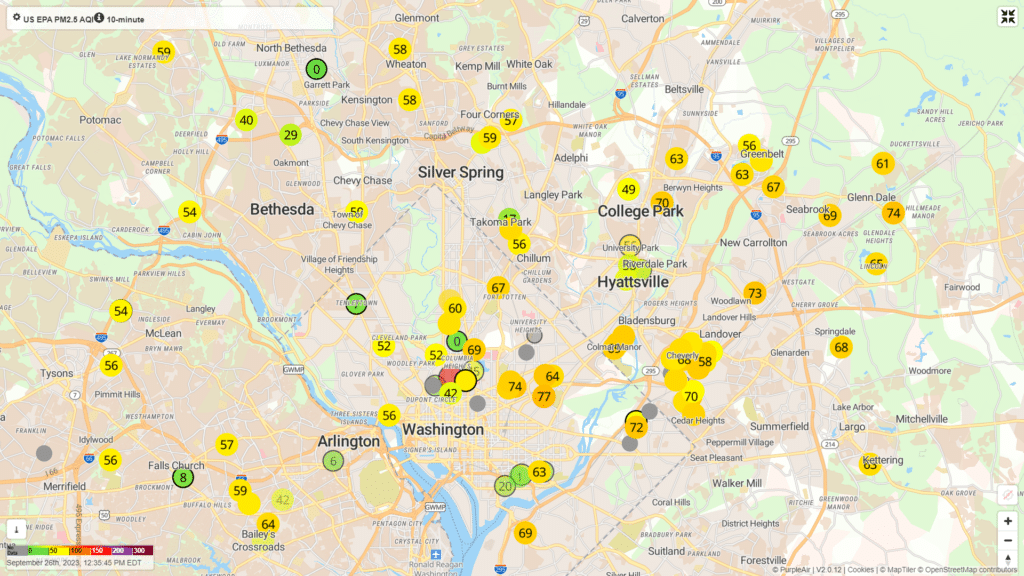 This summer, the United States experienced some of the worst days for wildfire pollution in...
Read More