Following SCOTUS ruling, statement supporting affirmative action endorsed by General Synod
Delegates to the United Church of Christ's General Synod 34 voted overwhelmingly to endorse a letter from the denomination's National Officers, reaffirming its support for affirmative action "as an antidote for systemic racist enrollment procedures."  
On June 29, as delegates were traveling to Indianapolis, the U.S. Supreme Court ruled that affirmative action admissions policies at public and private colleges and universities were unconstitutional. The UCC's Officers moved quickly to release a statement, calling the decision "egregious."
While it was too late to bring a resolution to General Synod as an item of new business, delegates worked with moderators during Synod to find a mechanism for bringing the matter forward.
Motion of support 
The expanded statement reads, in part:
"Affirmative Action programs have never been about granting unearned access to non-white students, but rather such efforts remain necessary to disrupt the barriers to equal and equitable education for all people that are fortified by racism and economic inequity in our society. Although Affirmative Action was struck down, legacy admissions, donor designated admissions and athletic admissions to the most esteemed institutions in our nation remain available to those who are well resourced in society."
The Synod-approved statement praised the dissent of Justice Ketanji Brown Jackson, as did the Officers' original, and said that the court's decision was "another poignant reminder that 'justice' in our court systems is not, and never has been, blind."
On the night of July 3, delegates voted to suspend the rules to consider the motion of support.
The motion was introduced by the Rev. Cean Jones, Associate Conference Minister for the Pennsylvania Southeast Conference. Jones referenced the past ability of the UCC and particularly General Synod to "be nimble" in responding to issues like this one.
"In the past week," he said, "we have learned the long-term ramifications of one election, one term and one president."
'The time to act is now' 
Jones said the court's affirmative action ruling, along with another that rejected the Biden administration's plan to forgive student loan debt, are "the direct result of a single election and a single administration that stand to threaten 100 years of protesting, fighting, bloodshed and even death. … We now face easily 30 to 40 years of such decisions. The time to act is now."
The motion to support the Officers' position was introduced by the Pennsylvania Southeast and Central Atlantic Conferences. During the short debate, the Rev. Freeman Palmer, the latter's Conference Minister, noted that he had been the beneficiary of affirmative action in admissions.
"It was neither preferential treatment nor reverse discrimination," he said. "It was an effort to repair the long existent breach created by racism and cultural bias in our educational system."
Citing Isaiah 58:12, Palmer added, "We are called to repair this particular breach to ensure that everyone has the opportunity to learn, flourish and be all they can be in God."
He urged the denomination to support continued advocacy on the issue.
Sara Fitzgerald, a General Synod newsroom volunteer, is a member of Rock Spring Congregational UCC in Arlington, Va., and a member of the board of the UCC Media Justice Ministry. 
---
Content on ucc.org is copyrighted by the National Setting of the United Church of Christ and may be only shared according to the guidelines outlined here.
---
Related News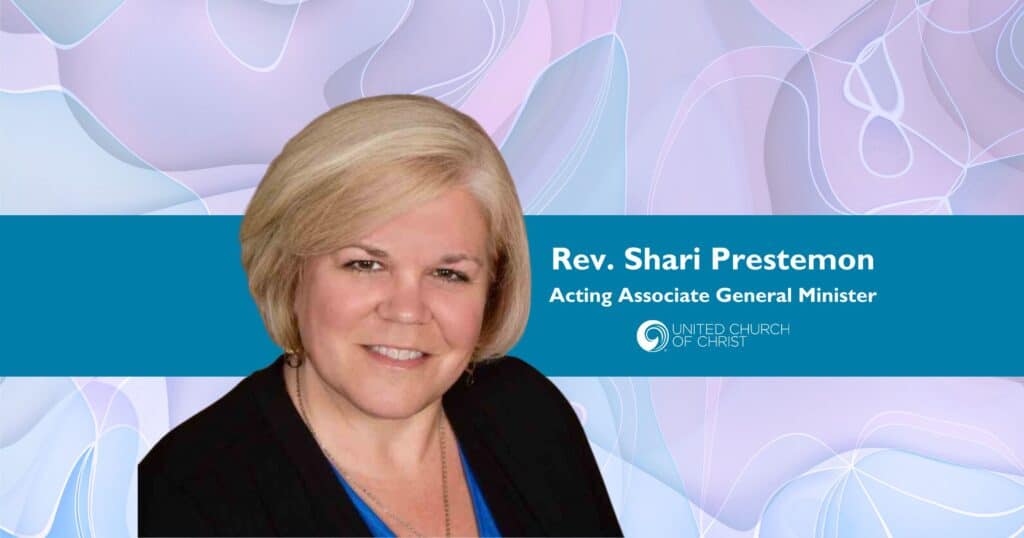 A new United Church of Christ national leader has been called. The UCC Board voted in a...
Read More