Florida disaster teams preparing for Dorian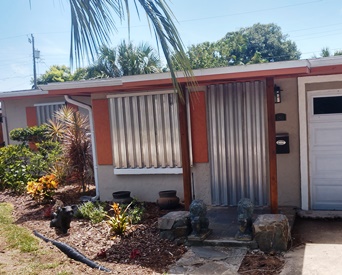 As an increasingly dangerous Hurricane Dorian approaches the U.S. mainland, UCC's Florida Conference and UCC Disaster Ministries' long-term recovery work sites in Florida — the result of  Hurricanes Matthew, Irma and Michael — are reaching out to their clients and constituents with preparedness information.
All of Florida and Southeast Georgia are on high alert, with Hurricane Dorian currently expected to make landfall as soon as Monday as a Category 4 hurricane.  If that happens, it will be the strongest hurricane to strike Florida's East Coast since Andrew in 1992.
"We're telling people to pay attention to the weather forecast and instructions from their local emergency management office," said the Rev. Alan Coe of Naples, Fla., one of two UCC Conference Disaster Coordinators in that state. "Be ready to go or stay. It makes for a double preparation, but that's what you have to do," especially with an uncertain storm track.
Coe said checklists for sheltering in place and for evacuating are "all over" Florida, even on some church websites. "Agencies do a good job disseminating the information." People just need to comply, he said.
The national church is paying close attention to Dorian. "We've been monitoring Dorian, reaching out to partners and participating in relevant conference calls," said UCC Disaster Ministries Program Executive Zach Wolgemuth. "We are grateful that Dorian has essentially spared Puerto Rico and now ask for prayers for those within the 'cone of uncertainty.'"
Ken Skalitzky, UCC Eastern Regional Disaster Recovery Specialist, said, "I encourage Floridians to take Hurricane Dorian seriously. It has the potential to be a devastating storm and there is plenty of time to prepare if you begin right now. And for all the new residents to Florida since Irma, please confirm your flood zone, evacuation route, and family preparedness plan. We are all keeping you in our thoughts and prayers."
In Volusia County (Daytona Beach), Fla., UCC Disaster Ministries' partner VIND (Volusia Interfaiths/Agencies Networking in Disasters) currently is "reaching out to all of our past and current Matthew (2016) and Irma (2017) clients to assist with any needs; for example, phone calls for medical shelters, immediate food and safety precautions," said VIND Program Coordinator Terry Foley.  "We urge all people affected by Dorian to contact FEMA once the storm has passed and register. Services are far more plentifully if they do."
In Bay County (Panama City), Fla., Rebuild Bay County Inc., is among UCC Disaster Ministries' Hurricane Michael (2018) recovery partners. Executive Director Donna Pilson said that group is "getting information to all our clients on what they can do personally to be prepared, and about resources available to them for the recovery effort.  We've also touched base with the county Emergency Management Organization to let them know we are ready."
The role of VIND, Rebuild Bay County Inc., and other community-based long-term recovery groups is to meet disaster survivors' needs that couldn't be met by government assistance, insurance and survivors' own resources. These groups stay active for years after a disaster falls out of the headlines, providing case, construction and volunteer management – all the while seeking donations of cash and rebuilding materials.
"The feedback I am getting from having my case managers reach out is that our clients are so very grateful that we are calling," VIND's Foley said. "To know someone cares – it's amazing what a simple call can do. Directly after the storm we will be calling them again to see if they are safe and if there are any immediate needs."
VIND has acquired tarps and water for immediate assistance, Foley said, and will add Dorian to its already full hurricane long-term recovery caseload, as needed.
She added, "Fortunately there are no volunteer work teams scheduled for the next two weeks. This I am grateful for. No need to put volunteers in this situation."
"My biggest worry is for our clients' physical and emotional health," Foley said. "Some are 'stuck' or appear without hope for they have been in their mobile homes for almost three years without assistance and it just isn't coming fast enough. Funding is and always is the issue. I have just completed a grant request where I have a new idea and concept to get our seniors safe, but it's on hold …."
UCC Disaster Ministries is supporting VIND with funds, technical assistance and volunteer recruitment. It is expected that 350 to 500 homes/mobile homes will enter long-term disaster recovery with VIND, estimated at more than $7.5 million.
UCC Disaster Ministries has provided substantial funding to VIND since 2016. In 2018 alone, 216 mostly UCC volunteers in 22 work teams put in hours valued at $216,000 repairing or rebuilding 25 homes.
UCC Disaster Ministries has also contributed funds to, and is recruiting volunteers for, Rebuild Bay County Inc. and the nearby Washington County Long-Term Recovery Organization.
Want to help hurricane survivors through UCC Disaster Ministries?
Recruit a volunteer work team to help Hurricane Matthew, Irma, Michael or Harvey survivors rebuild.  The UCC's priority is long-term recovery, meeting unmet needs long after a disaster disappears from the headlines.
---
Related News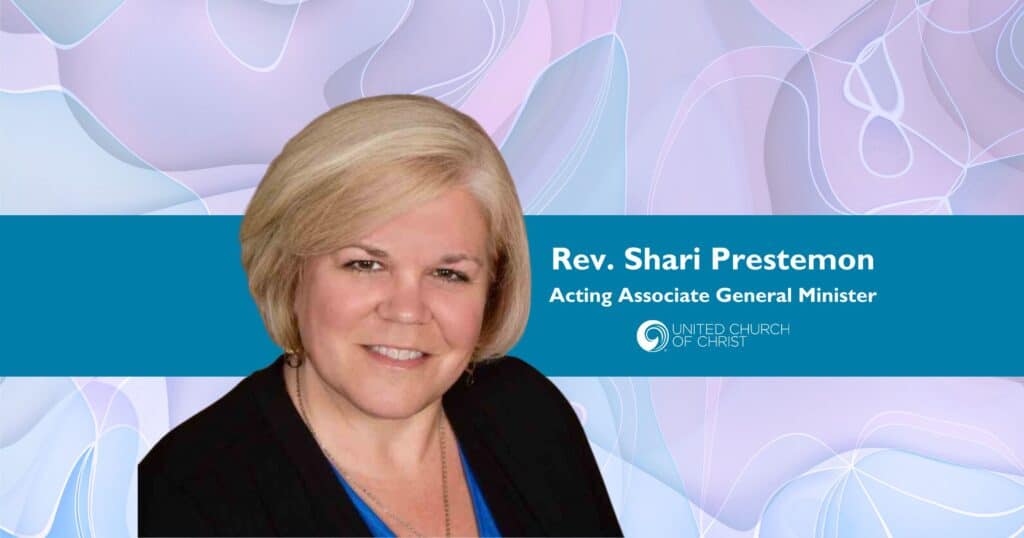 A new United Church of Christ national leader has been called. The UCC Board voted in a...
Read More