Florida Conference's new headquarters a green space inside and out
Month by month, the Florida Conference of the United Church of Christ is making its corner of Orlando, Fla., a little greener.
Having already turned a dilapidated church building into a vibrant, environmentally-friendly ministry center, the Florida Conference is now planning the landscape — creating sustainably-rich gardens and grounds outside the newly renovated offices, as a model of creation justice for both church and community.
As Florida Conference Minister the Rev. John Vertigan said, the emerging projects with each phase of the transformation of the building "ignites the energy for further growth of this site as a center for gathering the church, engaging the community, and honoring the earth. I am hesitant to say the project is anywhere near complete and I suspect it won't be for years to come. We'll just keep growing the project as a teaching tool for the whole church."
The Florida Conference vacated its old building in Orlando in late January, after new ownership acquired the property and raised the rent. The conference found a new home in the facility of a former UCC congregation, which closed it doors and left the 45-year old building as a legacy gift. A group from the conference began exploring the necessary changes needed to make the building not just suitable office space, but sustainability-minded as well. Extensive work needed to make the structure inhabitable included a new roof, new heating and air conditioning units, new windows and doors, and new insulation.
"It has turned out much as we dreamed, but even better," said office manager Dave Cyril. "John Vertigan has dreamed big and engaged the University of Central Florida in seeing the property — 10 acres not far from their campus — as a lab for sustainability studies. Students are already engaged in mapping [plant] species, planning community gardens, designing landscape, and soon taking advantage of the space for fully integrated video Wi-Fi meetings."
"We will develop a workshop program for local settings to learn about how to do similar projects on their own land," Vertigan said. "We hope this will take off in late fall-early winter."
The building has been remodeled in compliance with LEED (Leadership in Energy & Environmental Design) certification standards to make it a green and sustainable place for the conference staff and the community to enjoy. The old roof was replaced with a reflective material that offers more insulation — reducing the building's interior temperature — and is resistant to possible storm and wind damage. New heating and air conditioning units use 75 percent less energy, and windows and doors have been swapped out for efficient ones.
The landscaping project will take place July 11-14 with the help of students from UCF and a youth group from Pass-A-Grille Beach Community Church UCC (St. Pete's Beach, Fla.).
"Pass-A-Grille Beach Community Church has provided a $4,000 gift to do the job and it is going to be wonderful," Vertigan said. "When that project is completed, we will be certified as a natural wildlife habitat and a Florida Waterstar community."
Once the landscaping project is completed, the next step is the installation of a solar array on the grounds to bring the office to a minimum of 77 percent solar power. Vertigan expects that project could begin in the late fall.
"Down the road, we hope to explore the possibility of putting in a trail on our wetlands property out back utilizing the arboretum services of UCF students and faculty.  I hope we will also put in a labyrinth in 2017.
Vertigan added that the new site will be dedicated with a worship service in August. "Planning is underway and details are pending," he said.
"All of this is happening while we are still slowly unpacking our own stuff inside the building," he adds. "We've accomplished much toward settling in, but still have a way to go."
---
Related News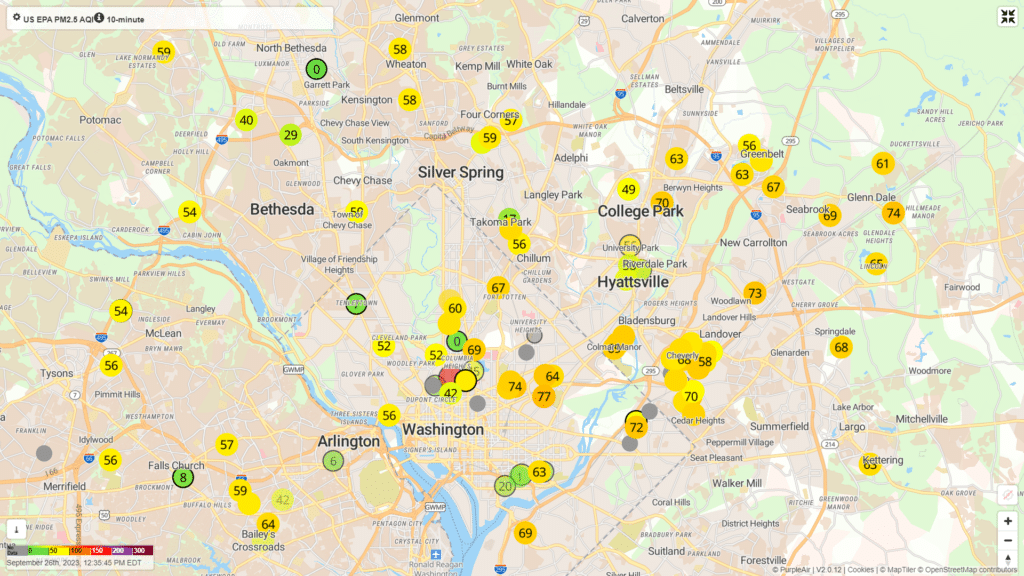 This summer, the United States experienced some of the worst days for wildfire pollution in...
Read More