Flip the Switch: Preterm Births and a Moral Opportunity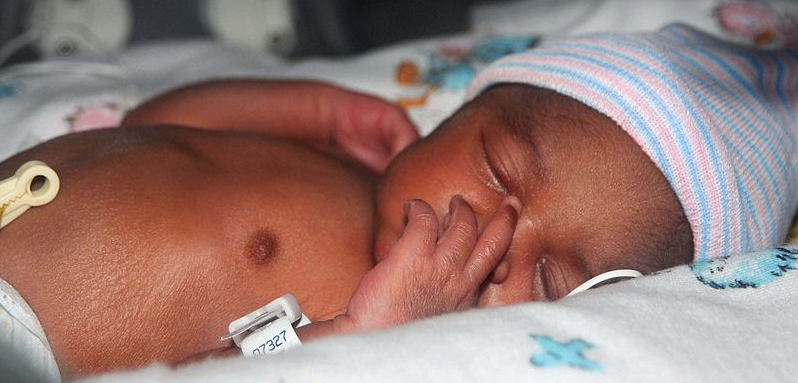 Imagine that you have the opportunity to improve the lives of countless persons by simply flipping a switch that can go only one of two ways. If you flip the switch one way, a certain segment of the population will be condemned to poor health from the moment of their birth onward, but if you flip the switch the other way, none of those persons will suffer that fate. According to the data presented from a recent study, this simple moral choice is essentially the choice our society makes when it decides whether to use energy from a coal or oil plant. According to an article published this month in the American Journal of Epidemiology, the number of preterm births decreases significantly after a nearby power plant closes.
A quick glance at the March of Dimes website provides ample evidence as to why this finding is so significant. Preterm births can lead to health problems for the rest of one's life. Problems include long-term intellectual and developmental disabilities, intestinal disease, lung disease, asthma, pneumonia, meningitis, and a host of issues pertaining to one's vision, hearing, and dental health. The burden of these health issues does not fall evenly. As noted in an environmental justice report entitled Coal Blooded: Putting Profits before People, "coal power plants tend to be disproportionately located in low-income communities and communities of color."
Successful efforts like the Sierra Club's Beyond Coal campaign have been helping the United States transition toward a healthier, more just society. Over the past eight years, 268 coal plants have either retired or become slated for retirement. This leaves 262 remaining coal plants. As people of faith, we have a moral opportunity to join efforts that flip the switch on threats to the well-being of our society. This is one vital way we can demonstrate our love for neighbors, children, and all God's creation.
The Rev. Dr. Brooks Berndt is the Minister for Environmental Justice for the United Church of Christ. He writes a column called "For the Love of Children" that recently launched with The Letter Manifesto: Children and Climate.
---
Related News
Recently, I have been disturbed by the growing erasure of Thanksgiving as a legitimate holiday...
Read More