First wave of Puerto Rico volunteers focus on roof repairs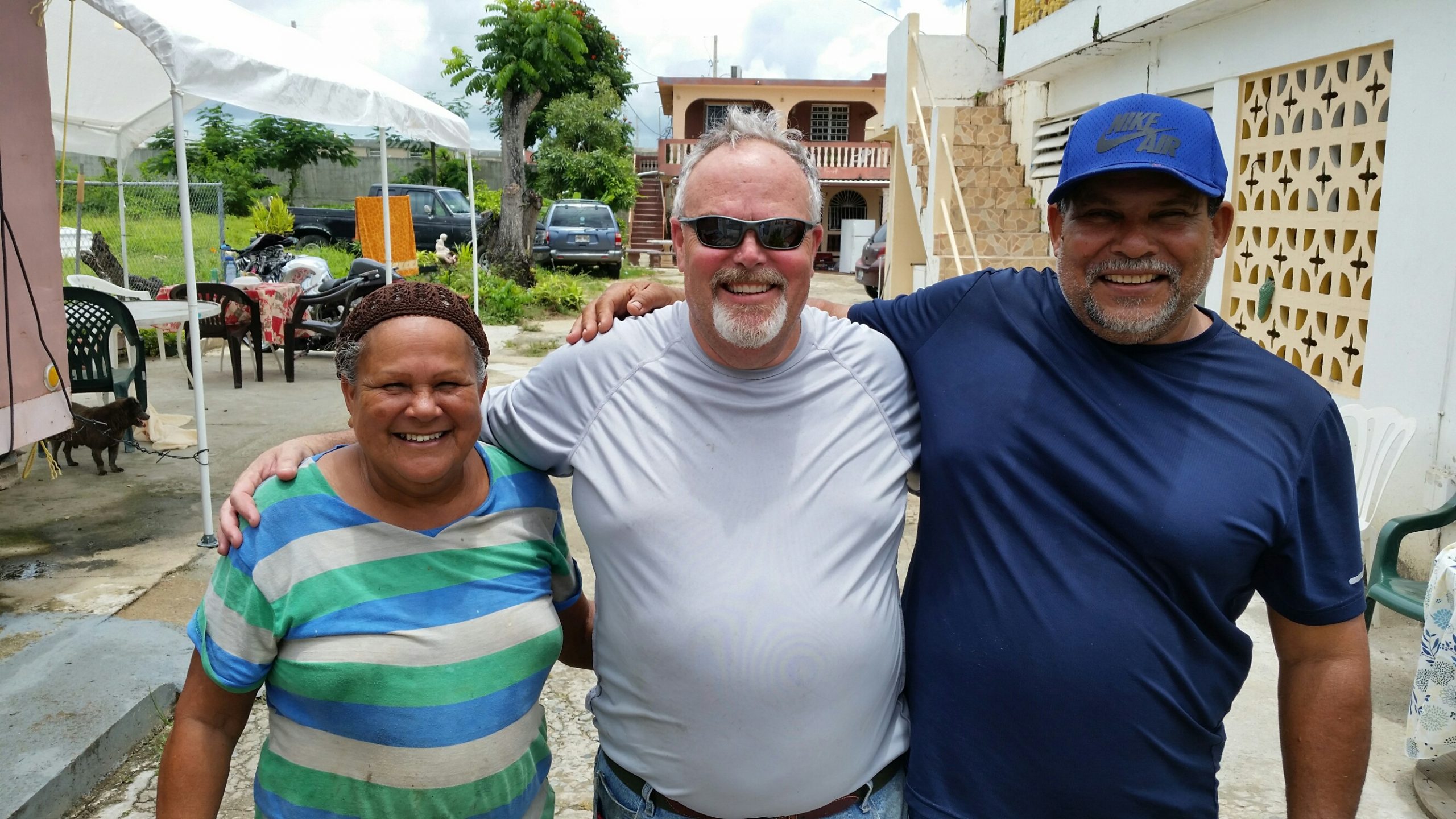 A contingent of almost a dozen UCC volunteers — teenager to retirees — went to Puerto Rico the first week of August to help get a number of homes under roof. They were one of the first UCC volunteer teams donating time and talents to the people of the island nation in a recovery mission that will span years. And UCC Disaster Ministries is in it for the long haul.
"We completed four roofs," said Dan Shephard, from the Thetford Hill Church, UCC, Thetford, Vt. Shephard organized the volunteers representing three UCC churches in Vermont and New Hampshire. "We were a group of 10 from Maine, Massachusetts, New Hampshire, and Vermont — both Christian and non-Christian."
The group finished two flat roofs and two other roofs in less than a week in the blazing sunshine. Gifts from the UCC Emergency USA Fund, in tandem with a FEMA program that offers access to construction materials, made that possible.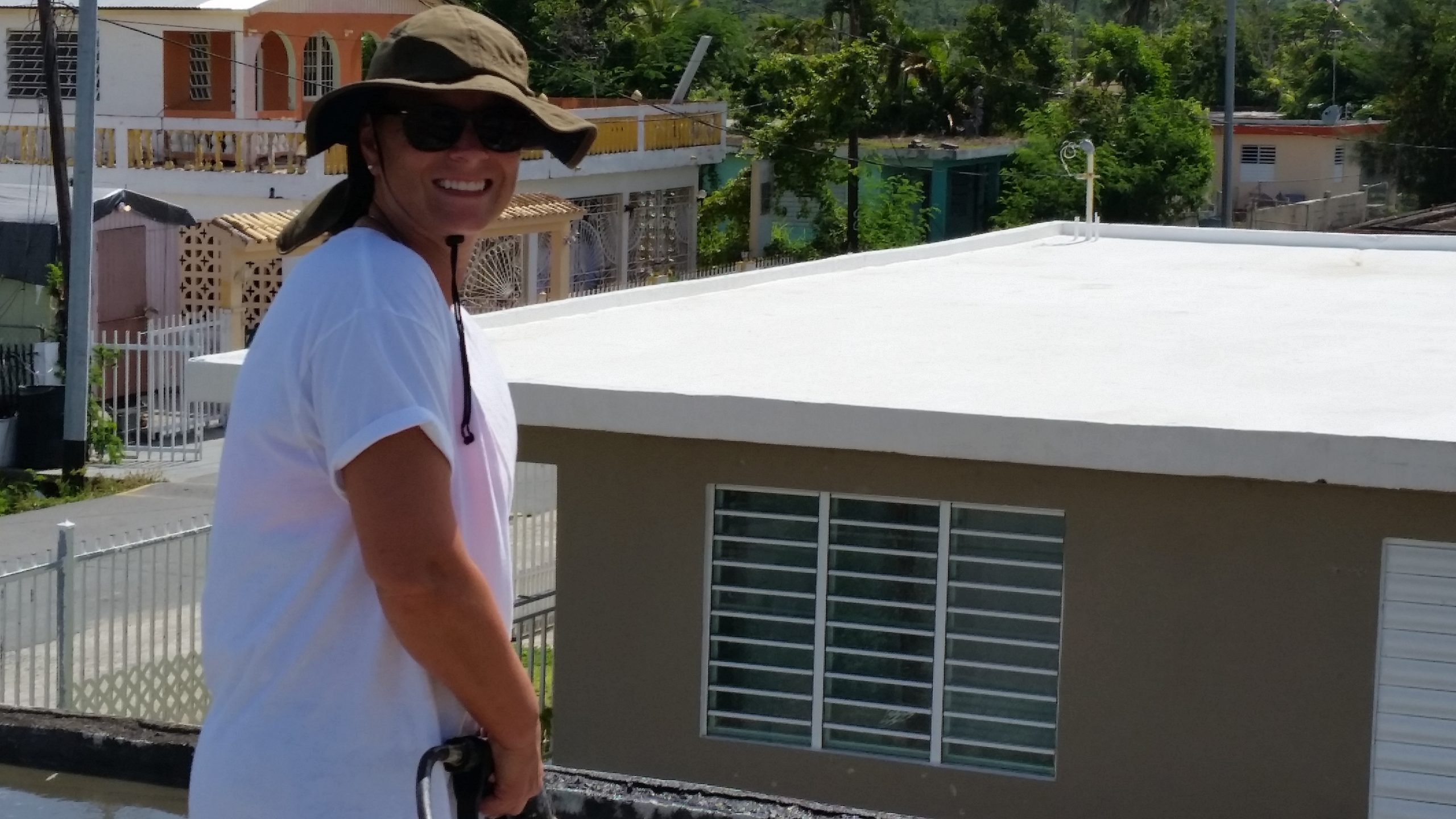 "We are focusing on roof repairs for now because it is a necessity given we are in the middle of hurricane season," said Lydia Rosaly, a local staff member in PR coordinating the volunteer effort for Disaster Ministries and the Iglesia Evangelica Unida (IEUPR), the Church's Puerto Rican partner through Global Ministries, a common ministry of the UCC and the Christian Church (Disciples of Christ). "We clean, prep, and seal concrete roofs and fix wooden/metal roofs. We also do some minor painting if necessary."
This work team was recruited by a Vermont couple, UCC partners in service, Judy and Doug Moore. They spent a few months on the island to set up processes and accommodations for the volunteers and continue to coordinate the registration of church groups for the UCC and the IEUPR.
"Judy and Doug Moore from our UCC church in Thetford, had been on site as coordinators in PR until last month," Shephard said. "Judy asked us to put together a team and come — and we did."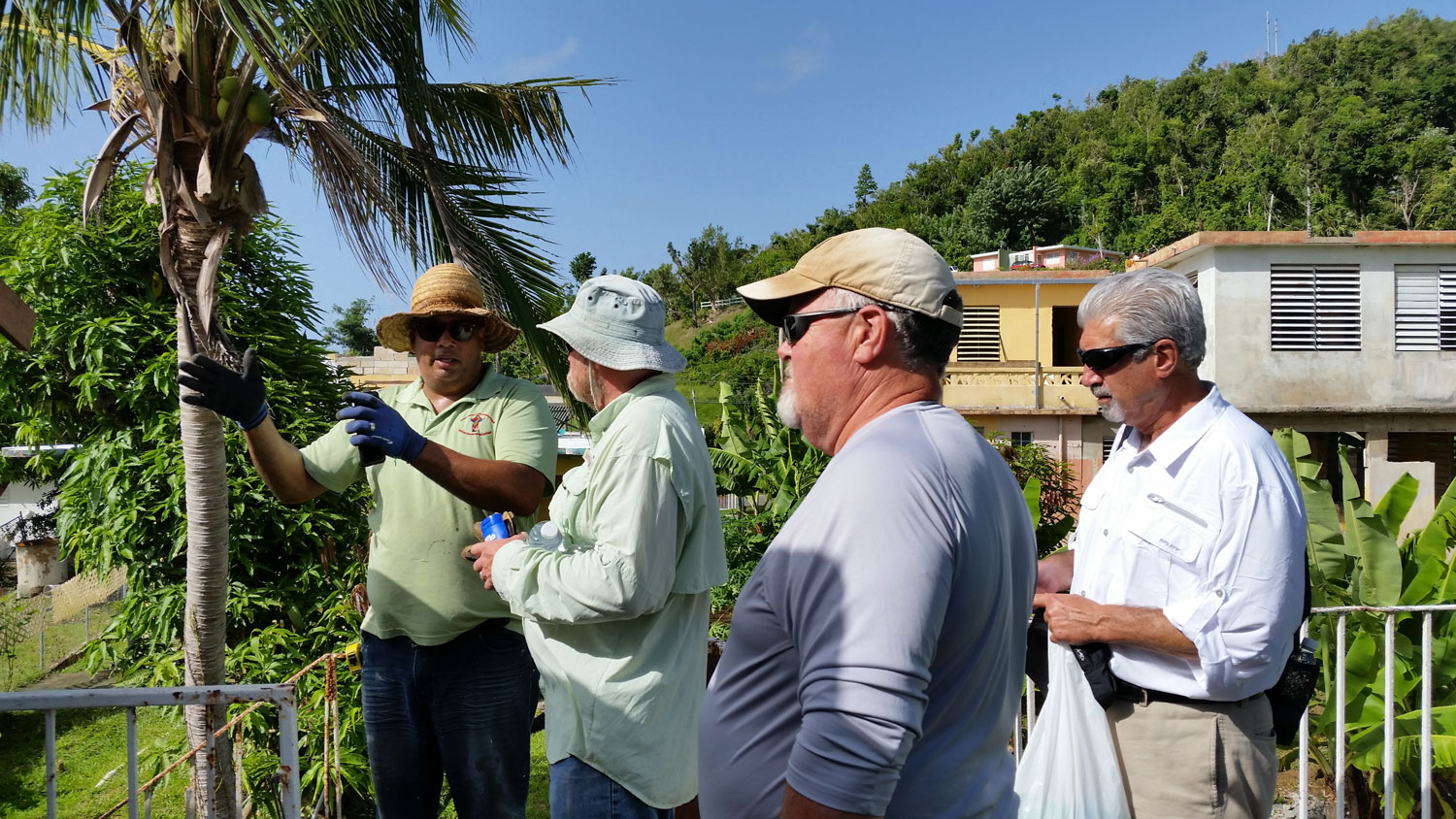 The volunteers, from Thetford Hill Church, the Congregational Church of South Hero, Vt., and Charlestown Congregational Church, Charlestown, N.H., spent July 29 to August 4 in Puerto Rico. They are one of the first in a series of work teams on the schedule this year, registered with Disaster Ministries to donate their time and effort on the island.
"To date, we have had about 40 volunteers (who have completed 25 roofs) come down and are expecting about 200 more to work on our roof repair list of 95 homes," Judy Moore said. "Lydia is working on augmenting the list of homes. I have requests and questions daily."
Rosaly coordinates the local efforts on the ground in Puerto Rico, the Moores have been scheduling the volunteers from churches around the U.S., with Disaster Ministries footing the bill for the work.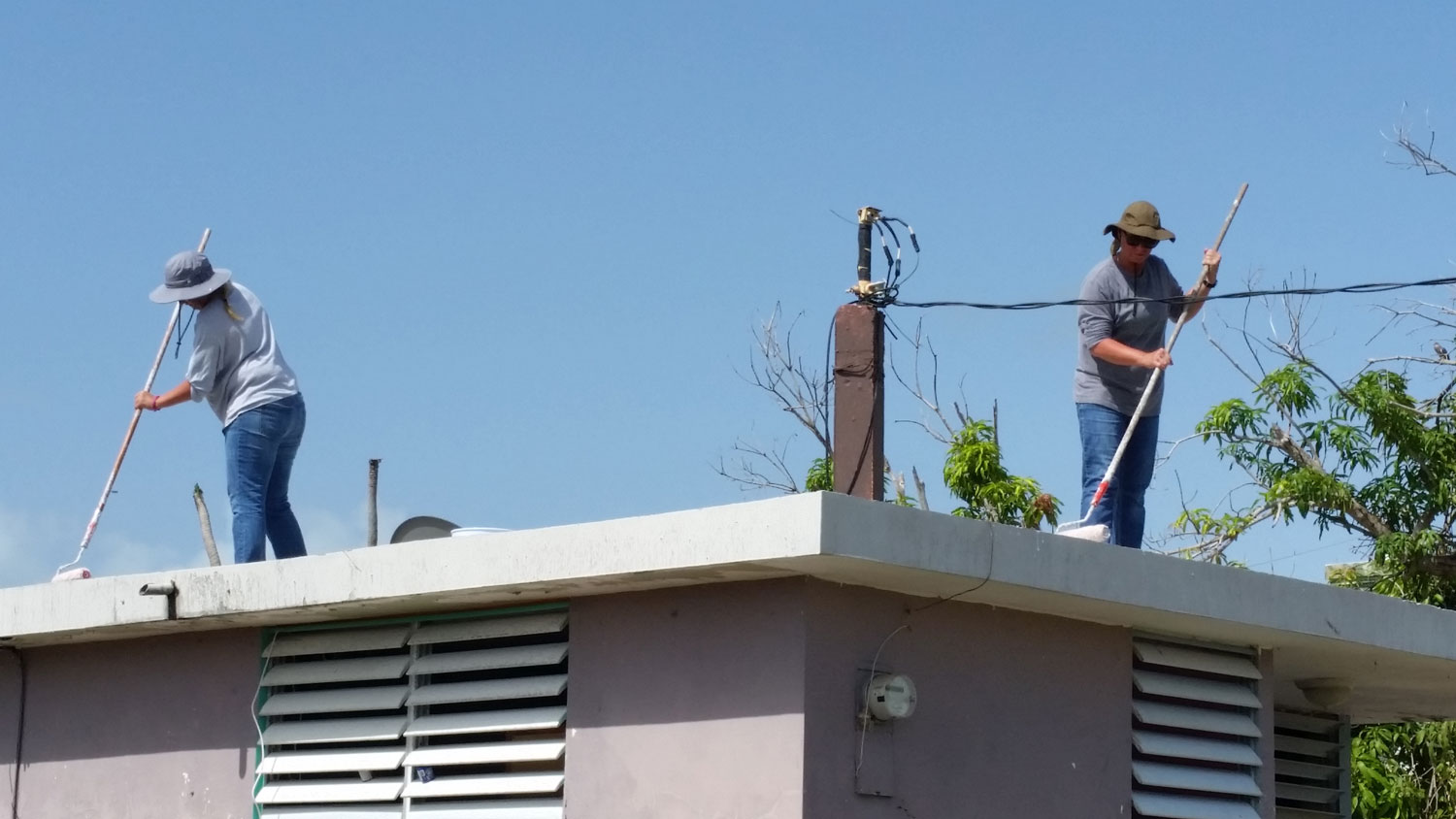 "UCC Disaster Ministries is providing all the financial support for the recovery efforts," said Zach Wolgemuth, Disaster Ministries Executive. "We are covering salaries for key staff, construction materials, volunteer coordination, construction vehicles, tools, camp repairs, and more. We've also been supporting the Evangelical Seminary and Ryder Memorial Hospital."
The group, which flew into San Juan, stayed at a house on the Ryder Memorial Hospital campus.
Other volunteers will be housed at an IEUPR camp in Luquillo called Yuquiyu, the name for the good God of the Taino people of Puerto Rico, set up to receive UCC volunteers from the States.
"San Juan looks fine but things change as you move away (from the city) and the number of blue tarps increases," Shephard said. "We had electricity and it looked like most (people) did in the areas we were in."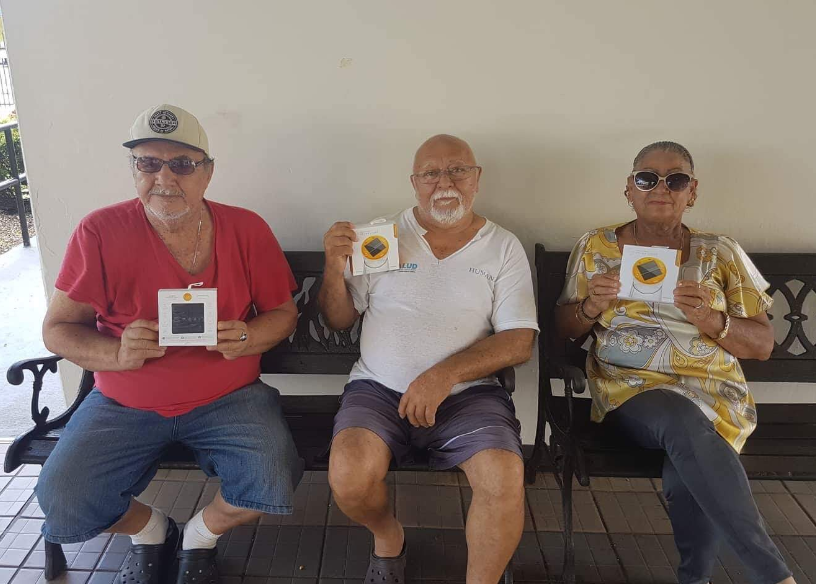 A couple of the Vermont Church volunteers accompanied Rosaly to Ryder House for the Elderly in Humacao, home to 96 men and women 65 years and older. Their mission — to share solar lamps, which were donated by East Congregational Church, UCC, in Milton, Mass., as part of the initial response to Maria. In early days of the recovery effort, the UCC and churches shipped and/or provided funding for first aid kits, electric generators, water filters, non-perishable food, battery powered radio, and batteries.
"All of them were super excited to receive the solar lamps because power is still not so stable in Humacao," Rosaly said. "One of the staff members, Angie Rodriguez, was very grateful for the donation because she says that the lamps help prevent fires since the residents won't have to use candles whenever the power goes out. We were very happy to be able to make such a big difference in their lives with something so small as a solar lamp." As of August 14, the Puerto Rican Power Authority indicated that all service has been restored to the island, almost a year after Hurricane Maria first hit.
"It was a great experience," said Shepard. "I am grateful for all the connections I was able to make."
"All volunteer groups from the UCC have been awesome," Rosaly said. "All of the work we have done has been possible thanks to them. We are very grateful, they have been a blessing!"
Learn more about volunteer work in Puerto Rico here.
---
Related News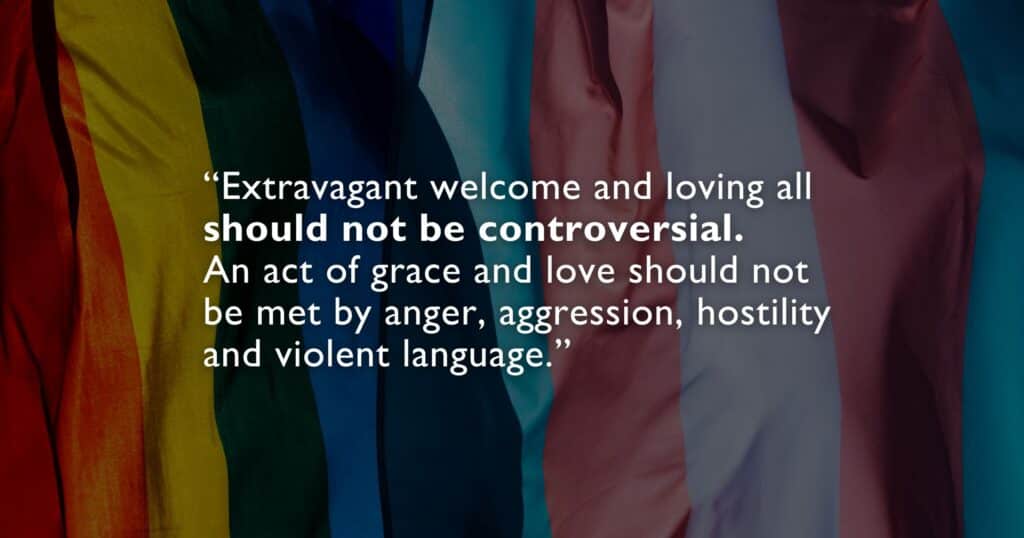 The United Church of Christ National Officers and the Conference Minister of the South Central...
Read More