First Virginia Kreyer scholarship 'a blessing' to Michigan seminarian
Melanie Johnson refuses to let her disability slow her down or keep her from helping others in the same way she did before her injury, during years working as an emergency medical technician. With her determination, and the grace of God, Johnson is on a path to help people through ministry.
A first-year seminary student at Central Baptist Theological Seminary and resident of Tekonsha, Mich., Johnson is the first ever recipient of the Rev. Virginia Kreyer Scholarship, a scholarship of the United Church of Christ for members with disabilities called to authorized ministry.
"I was very honored," said Johnson, who was awarded $3,000. "My mentor through my discernment, Whitney Brown, was a friend of Virginia Kreyer and she helped me on the scholarship application. We are just thrilled to have that connection all the way around."
Johnson plans to put the scholarship money toward her education. Tuition at Central Baptist Theological Seminary, located in Kansas, is about $1,200 per class — and that's before the additional costs of student fees, books and housing. 
"Melanie receiving the Virginia Kreyer Scholarship is near to my heart and warms my heart," said the Rev. Whitney Brown, who has mentored Johnson for close to two years. "I grew up in Garden City Community Church (New York), where Virginia was a member. She mentored me in ministry, and was part of my ordination. Virginia was sassy and vivacious and powerful, creative in her thinking. Melanie has some of those same traits. She has truly been called up out of the local church. She comes with a heart of compassion, a depth of faith, but also a freshness of spirit."
Kreyer, who passed in 2014, helped found what is known today as the United Church of Christ Disabilities Ministries. Her memory lives on, however, in part through the Rev. Virginia Kreyer Endowed Scholarship. The fund, created in 2010 by UCC Disabilities Ministries, helps with the cost of tuition, assistive devices, specialized software, hardware, specialized services, specialized assistants, transportation and adapted vehicles.
"It is about inroads for ministry for people with disability, and how we flesh out a church that is inclusive and diverse — Virginia stood by that constantly," said Brown, who serves on the Southwest Association Committee on Church and Ministry in the Michigan Conference.
Seeing the initial award from the Kreyer Scholarship Fund was a dream come true for the Rev. Jeannie Tyler, who helped raise money for the scholarship on behalf of UCC Disabilities Ministries. She spent 15 years urging for the creation of a scholarship and asking potential donors to give money after it was established.
"It means we have been successful, that we are awarding this scholarship to persons with disabilities, that Melanie will go through seminary without as much debt, and that she has the opportunity to be ordained and to follow her call to ministry," said Tyler, who is on the Disabilities Ministries' board.
"UCC Disabilities Ministries has taken the steps to make it possible for her to fulfill her call," Tyler added. It is a small step, and an important one for use to take, and I wanted to ensure that people with disabilities have a financial commitment and support when they answer their call. It was a great journey."
Johnson was injured in 2004 when a drunk driver struck her motorcycle in a head-on collision. Her left leg was amputated above the knee, her left hand was crushed, and she is beginning to lose sight in her right eye. She uses a powered chair for mobility, rather than wearing a prosthetic leg.
Because of her mother's death from cancer, and 25 years in emergency medical services, Johnson feels "a pull" toward hospice care. "With my years of working as an EMT, I'd like to work with that again, but I won't close the door on a settled call," she said. "Who knows where I'll be led."
For now, Johnson's attention is on her immediate future — in particular, her upcoming final exams. But when it comes to seminary expenses, she encourages UCC members in discernment to explore all the scholarship options available to them. She hopes to apply for and receive additional scholarship assistance in the coming years. 
"Our then-Southwest Association Minister, Rev. Nicole Havelka, helped to get the ball rolling with seminary and the discernment, and told me to check out all the scholarships," she said. "As long as I am eligible and they let me, I'll apply for any help with school."
Anyone interested in supporting UCC seminarians with disabilities in their pursuit of authorized ministry by giving to the Virginia Kreyer Scholarship Fund. (Designate "Kreyer Fund" on the UCC's donation page)
"That $3,000 to me is like $1 million," Johnson said. "It's such a blessing to have. It's a whole term of classes for me, and I'm very grateful and thankful for all the help, and everyone on the committee who took the opportunity to discern through the decision to award me this scholarship."
---
Related News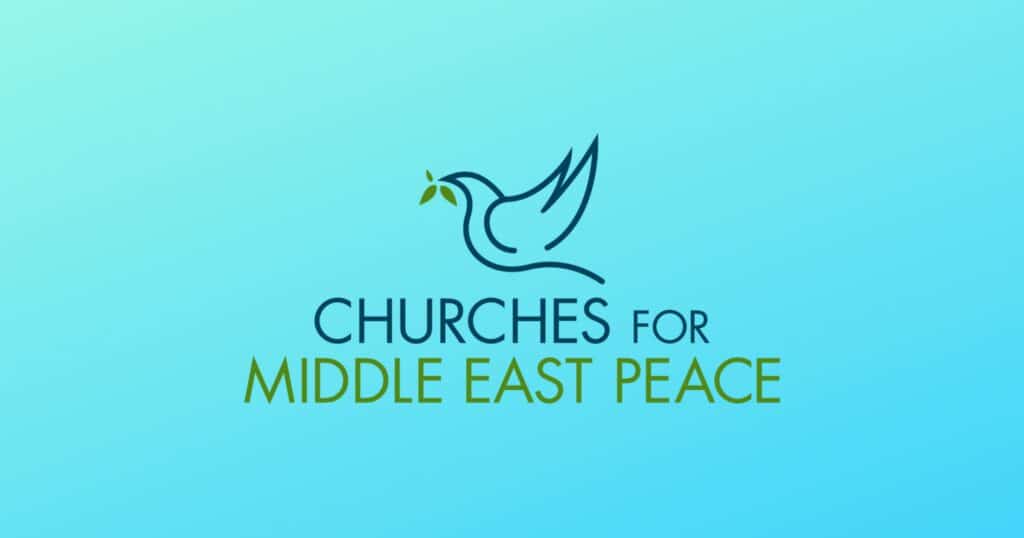 The following statement was issued Dec. 2 by Churches for Middle East Peace (CMEP), of which...
Read More