UCC minister is New York Fire Department's first female chaplain
Kansfield, left, being sworn in on March 3. Photo by FDNY.
Her father is a minister, her grandfather was a firefighter. The Rev. Ann Kansfield has managed to combine both professions, sworn in Tuesday, March 3, as the first female chaplain in the New York Fire Department.
Kansfield, a United Church of Christ minister and co-pastor of Greenpoint Reformed Church in Brooklyn, was chosen from a field of 350 applicants and will become the NYFD's eighth chaplain, joining a rabbi, three Catholic priests, and Episcopalian and Baptist clergy to minister to more than 10,000 firefighters.
"I'm so lucky to be surrounded by so many supportive and loving folks, especially to have such an encouraging congregation," said Kansfield. "Thank you all for your love, encouragement and support. I'm honored and excited to serve our wonderful city in such an important way. I only wish my Grandfather Kansfield was around to bask in the glow that he inspired two of his grandchildren to follow in his footsteps (though let's be honest – the firefighters are the heroes, I just get to pray for them and care for them)."
"I'm excited to have Pastor Ann Kansfield join our ranks and assume her important role in the FDNY—providing spiritual guidance and emotional support to our 15,000 uniformed and civilian employees," said FDNY Commissioner Daniel Nigro. "She has demonstrated a strong commitment not only to the people of her parish, but of the entire Greenpoint community by running a soup kitchen and coordinating various local programs promoting music, the arts, and mental health. Through her work for and on behalf of others, she's a natural fit for our department and our mission to protect and serve the people of our great city."
Kansfield, who co-pastors Greenpoint with her spouse Jennifer Aull, previously worked for United Church Funds in New York City, and at the office of TD Waterhouse at the World Trade Center. The couple has two children—John, 6, and Grace, 4.
This stockbroker-turned-minister becomes the NYFD's first female chaplain and the first openly-gay chaplain in a department that has long resisted diversity. There are just 44 female firefighters in the ranks. "And if I can be part of the effort to diversify the great firefighting force in the greatest city in the world," Kansfield told the New York Times, "well that's a great thing and I'm honored to be a part of that force."
FDNY chaplains fill a central role in the spiritual life of the department: opening and closing all FDNY ceremonies with invocations and benedictions at centennials, plaque dedications and other departmental events; assisting in arranging services for deceased members of the department; aiding fire, EMS and civilian families by providing solace and comfort and maintaining contact with the kin of deceased members; responding to major fires and other emergencies where members are seriously injured; and visiting firehouses regularly to provide spiritual guidance and direction.
The swearing-in ceremony for Kansfield was held at a ribbon-cutting event in Brooklyn, which officially opened a new facility that will serve as EMS Station 59 and the Special Operations Command (SOC) readiness deployment center.
---
Related News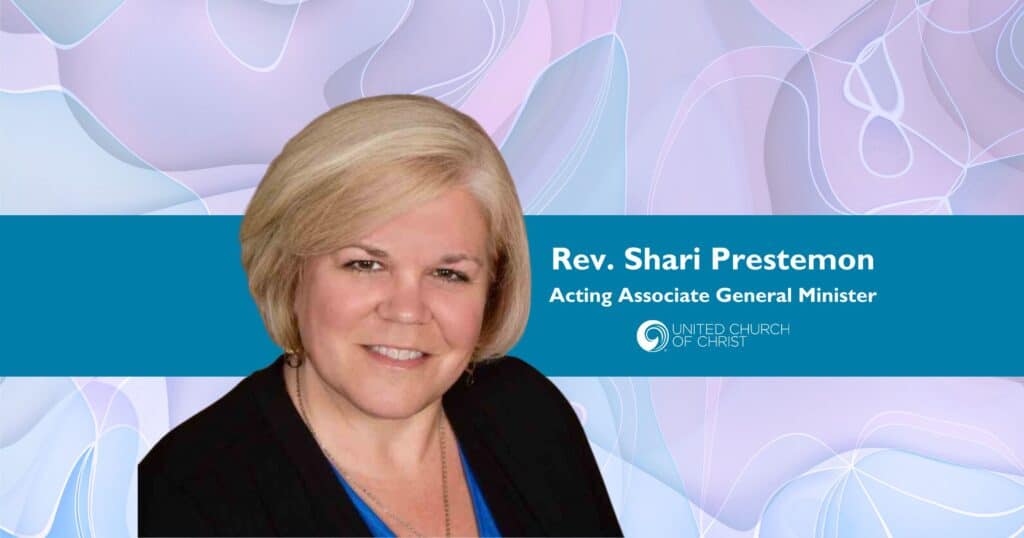 A new United Church of Christ national leader has been called. The UCC Board voted in a...
Read More