Fires become 'year-round thing,' churches aid evacuees — and UCC forms 'ready and willing' disaster list
In Colfax, Calif., a family of five lost their home to wildfire — and are getting help from their church.
In Redding, three hours to the north, evacuees and their pets are staying in church classrooms and basements.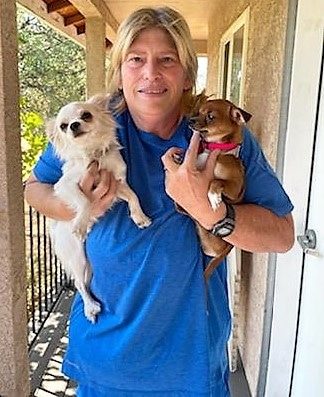 Those are just two examples of how the United Church of Christ and its partners are responding to this summer's fires.
Everywhere, natural disasters are on the increase as Earth's climate warms. UCC Disaster Ministries is looking for churches that will declare themselves "ready and willing" to respond.
'Intense time now'
So far, 2021 is California's second-worst year for number of wildfires, and the worst for acreage burned. Wind carried the Caldor Fire eastward this week, threatening the Lake Tahoe area and parts of Nevada. And the danger is probably not over. Experts say fires this year could continue well past what used to be considered the summer fire season in the western U.S.
In Auburn, 40 miles northeast of Sacramento, the Rev. Dan Spacek of First Congregational Church touched on that point as he invited members to give to a fund for local fire victims — current and future.
"It's really not a season anymore, is it?" he said in his weekly video message at the UCC church's website on Aug. 26. "…It's almost a year-round thing now, although this is the intense time now, for sure."
That "intense time" this year included the River Fire. From Aug. 4-13, it burned 2,600 acres and destroyed 142 homes and commercial structures.
Aiding current, future victims
Among those destroyed was the Colfax home of the Prestons, a First Congregational family, about 15 miles north of Auburn. Lisa Preston, a teacher, grew up in the church. She, her husband and their three teenagers have been active in the church's food pantry, meals program and ministries to the homeless, Spacek said.
Now the church is ministering to them. Spacek said church members immediately gave cash and gift cards — "multiple thousands" — to help the family, who have relocated to temporary quarters in the area. "We've just been bringing those over to them, plus food and any other support we can provide," he said.
And members continue to give — almost another $1,000 in cash and cards so far — for needs that, as Spacek noted, will surely come. The church is also collecting basic relief goods. All of this, he said, will "help the next families, the next loved ones we have, that are going to be impacted by fires – maybe the fires that are currently going. We want to be able to respond as quickly as possible with something meaningful."
Upstairs and down
In Redding, evacuees have found shelter in UCC and Christian Church (Disciples of Christ) buildings. The two congregations opened their doors when a temporary Red Cross shelter for people fleeing the Monument and Dixie fires closed.
First Christian Church's pastor, the Rev. Janet Chapman, described the scene in the church's education building.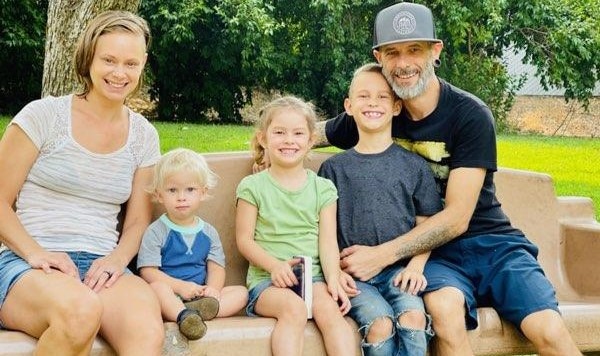 "We have a family of five with their puppy living downstairs in the fellowship hall," she said. "A woman with two dogs and one cat are living upstairs in one of the classrooms. In the other classroom, another woman, 82 years old, is there with her 12-year-old cat. These folks have been with us for two weeks."
Gas cards needed
"Our people have been bringing some clothes, towels, toiletries, games and books for children, treats for animals and leaving them on our front porch benches for the folks," she said. The guests can shower daily at nearby YMCA. A service club donated cots, but most guests find the church floor more comfortable, Chapman said. "We do have two church air mattresses that we purchased three years ago during the Carr Fire evacuation that have come in handy."
"The biggest need right now is probably gas cards," she said. "These folks will soon have to travel home, whatever that may look like." They may also need to drive to an assistance center that the state Office of Emergency Services is setting up 30 miles away.
"I wish I could say this probably won't ever happen again, but it certainly is a reminder of what we need to be doing in these times of crisis," Chapman said. "The experience of 2018 really helped give us an idea what to expect."
On welcoming pets
Over at Pilgrim Congregational UCC, three women and three large dogs found shelter for about a week, said the Rev. Karen Stanley, one of the church's bridge pastors.
"They stayed in the basement of our building, which is the education wing, and used the kitchen and bathrooms," she said. "Sunday School was not in session — it's off for the summer — so there was no conflict with the use of space."
Space for pets is a particular need, Stanley said. She said the church made it clear "that we, like the Disciples, were dog-friendly and would house folks who did not want to be separated from pets, which the established shelters cannot accommodate." The church also helped another family pay for needed car repairs.
How churches can help
Finding churches to help is just one of many actions coordinated by the UCC's disaster-response network. It marked its 20th anniversary this summer. Among its many components are:
And there are things local churches and members anywhere can do to help, said Lesli Remaly, UCC minister for disaster response and recovery.
First, she said, giving helps greatly. Donations to the UCC's Emergency USA fund will support wildfire recovery (choose that fund in the "designation" field at this page). Gifts to Our Church's Wider Mission basic support and One Great Hour of Sharing make the disaster-response network possible.
List of the 'ready and willing'
And, second — in addition to praying for disaster victims and first responders — churches themselves can sign up and prepare:
Each of those, she said, is a way of recognizing that disasters will increase for the foreseeable future. And the church has an important role to play as crises, near and far, intersect.
"This time in our history is a time of great stress," she said. "The church is here not only to hold people in prayer and listen to the needs of others, but also to serve in important ways in the face of multiple disasters."
---
Related News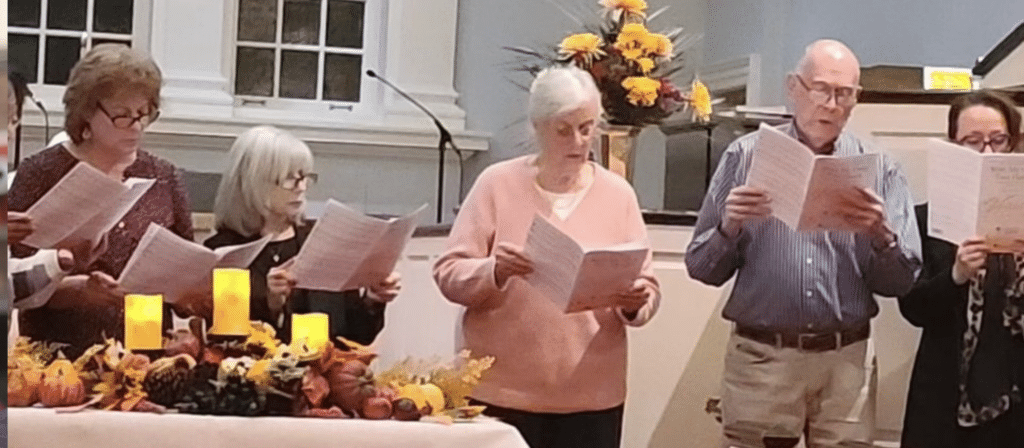 Many United Church of Christ congregations across the country participated in interfaith...
Read More