Fire collapses roof, does extensive damage to historic Calif. church
More than 60 firefighters responded to a four-alarm fire at a historic California congregation of the United Church of Christ on Friday afternoon, Sept. 30, that extensively damaged the iconic building. After first responders battled for about three hours to contain the flames, First Congregational Church of Berkeley is left with a collapsed roof and significant water damage to the building — but no injuries, thankfully.
Officials said that the fire forced the evacuation of 94 children and 14 staff members from the church, which is also home to a thrift store and music venue. In the winter, the church has been used as a homeless shelter. The Rev. Molly Baskette, senior minister, and her pastoral staff had the day off and were not in the building when the fire broke out.
"It will be years before we will have restored or entirely rebuilt the annex," she said. "We are likely to be out of the sanctuary for months. Already the congregation is responding with courage, mettle, resiliency, faithfulness." 
According to an update posted to the church's website, the blaze burned from one end of the building, starting with work being done on the roof. Much of the destruction can be found in a hall where the offices and an assembly area are located.
As they await more information on the extent of the damage, the First Church congregation will hold Sunday worship across the street at First Presbyterian Church.
The current building was constructed in 1925, and the congregation traces it roots back to its formation in 1874. In the liberal town of Berkeley, home to the University of California, the church is well known for its progressive theology.
First Church also played a historical role during the internment of Japanese-Americans during World War II. When the city's Japanese-Americans were ordered to report to a local fire station for processing, the church welcomed them into its building instead and provided hospitality while the residents were processed by the U.S. Army.
"Most of the staff is gathered near the church being strong and vulnerable together. They will be gathering tomorrow to plan," the update reads. "The news has also spread quickly and we're receiving words and offers of support from many corners. Much appreciated! We will be together in prayer!"
---
Related News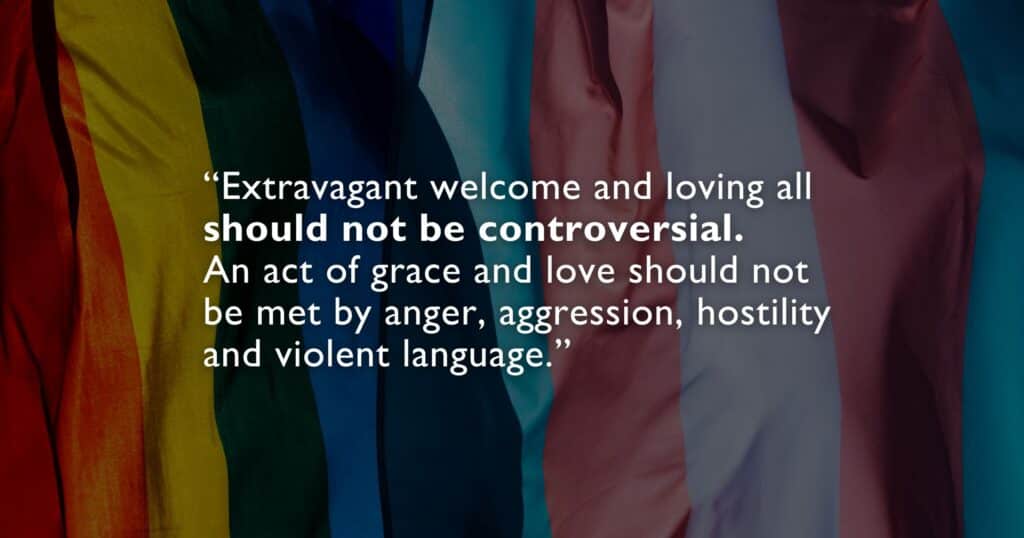 The United Church of Christ National Officers and the Conference Minister of the South Central...
Read More