Finding furniture becomes a ministry
The National Ministries of the United Church of Christ have found a way to be good stewards of missional dollars by saving money on their exhibit hall furniture at the General Synod, the denomination's big national meeting at the Wisconsin Center June 21-25. Instead of renting furniture, several teams are buying couches, tables, rugs and other items and will donate them to a local organization that helps kids who have aged out of the foster care system.
A number of young volunteers from Pathfinders, which will receive the donated furniture next week, came to help the UCC ministries set up shop Thursday.
"This began when we were looking at our Synod budget last year and saw how much it cost to rent furnishings," said Keri Foster, program associate in the Office of Philanthropy, Technology, Identity and Communication (OPTIC). She reached out to one of her colleagues, the Rev. Andrew Warner, who served as pastor of Plymouth Church UCC in Milwaukee before joining OPTIC as a Generosity Outreach Officer.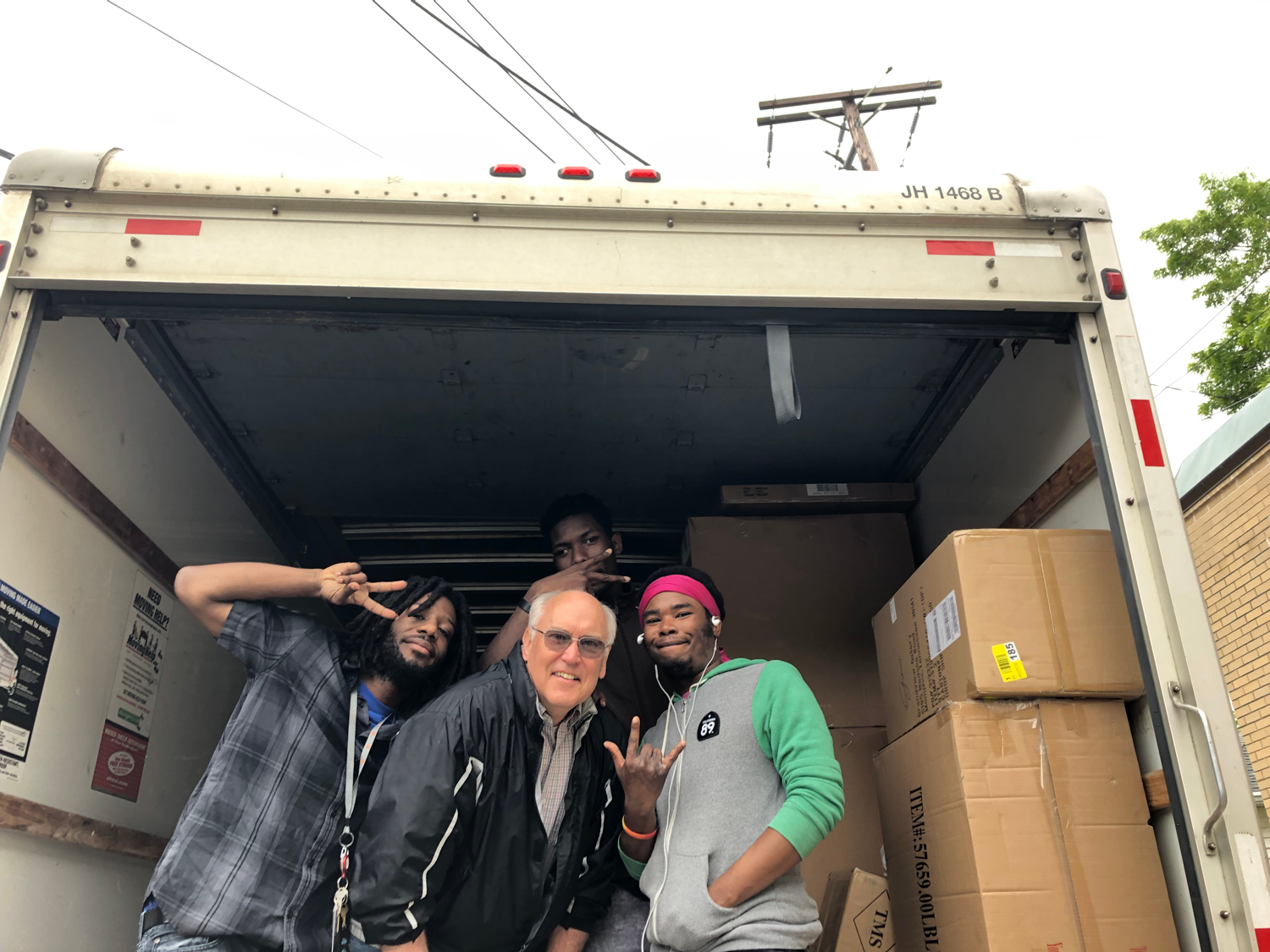 Warner immediately recommended offering the furnishings to Pathfinders, Wisconsin's oldest and Milwaukee's most comprehensive service for youth who are experiencing homelessness or housing instability. Plymouth United Church of Christ helped found the organization nearly 50 years ago. Renee Kirnberger, the organization's senior vice president of Development & Communications said that while conventions do not make routine donations to Pathfinders, they have ongoing, long-term relationships with many faith-based organizations.

So OPTIC, along with several teams in Justice and Local Church Ministries, came together to buy the exhibit hall furniture at a considerable cost savings.
"The biggest hurdles were how to get the furniture there, how to assemble and stage the furnishings, and how to get the furnishings to the location once Synod was over," Foster said.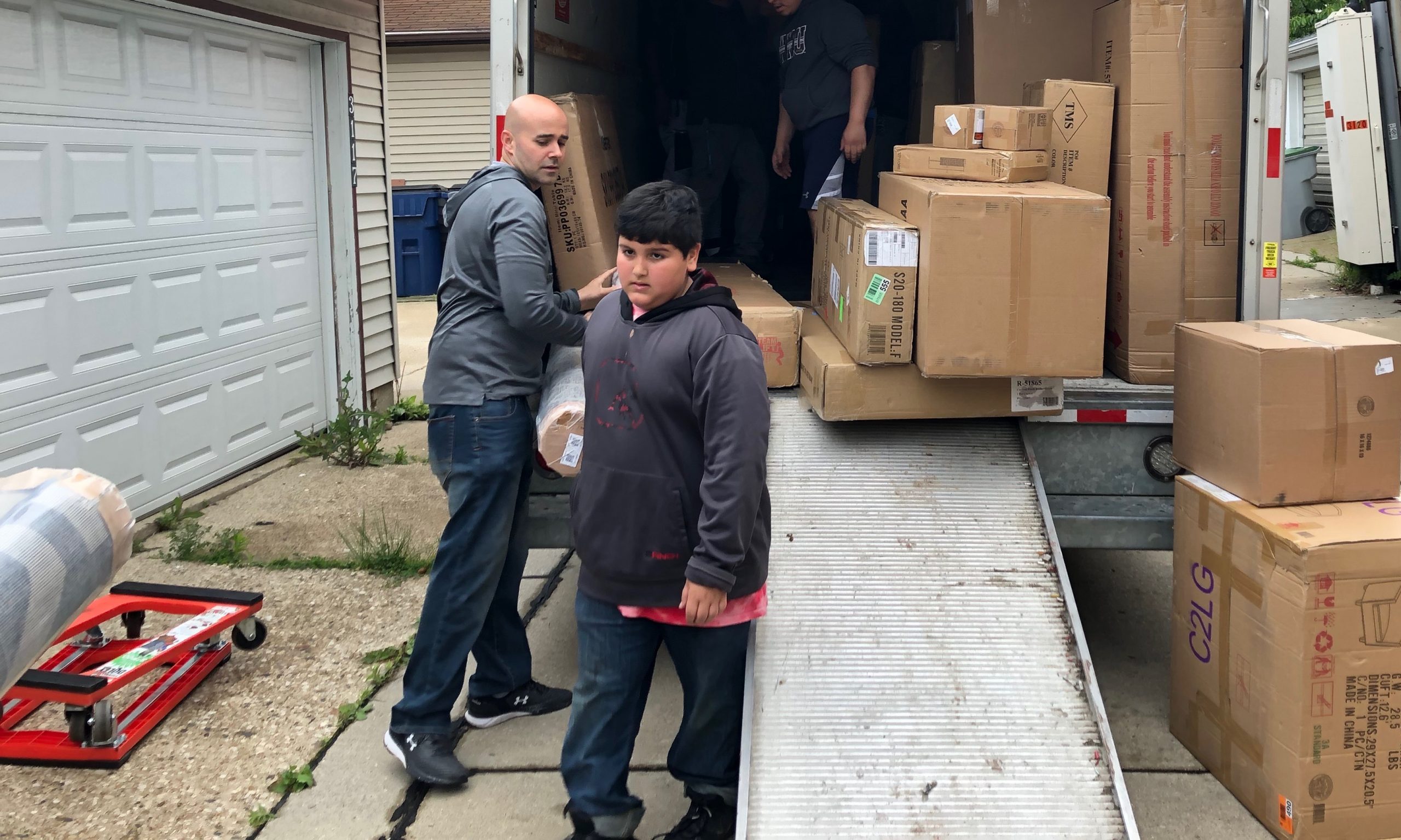 Enter the Rev. Daniel Stark of Christ Church UCC, Milwaukee, who graciously accepted delivery of all the purchased furniture. He agreed to store it all without knowing how many, how big and or heavy the pieces would be.
"I have always said that one of the biggest sins of churches with big buildings is when they go empty Monday through Saturday. We said 'yes' to the request," he said, "because we wanted to utilize every last inch of space of our building that could be used for ministry. We knew we had the space and we would make it work to support Pathfinders' mission!"
Stark and his secretary took delivery of "what seems to be close to 100 boxes of different furniture items – from rugs and couches to end tables and chairs," and stored them in a classroom. "Using our building to support the wider community is something we hope to do year-round."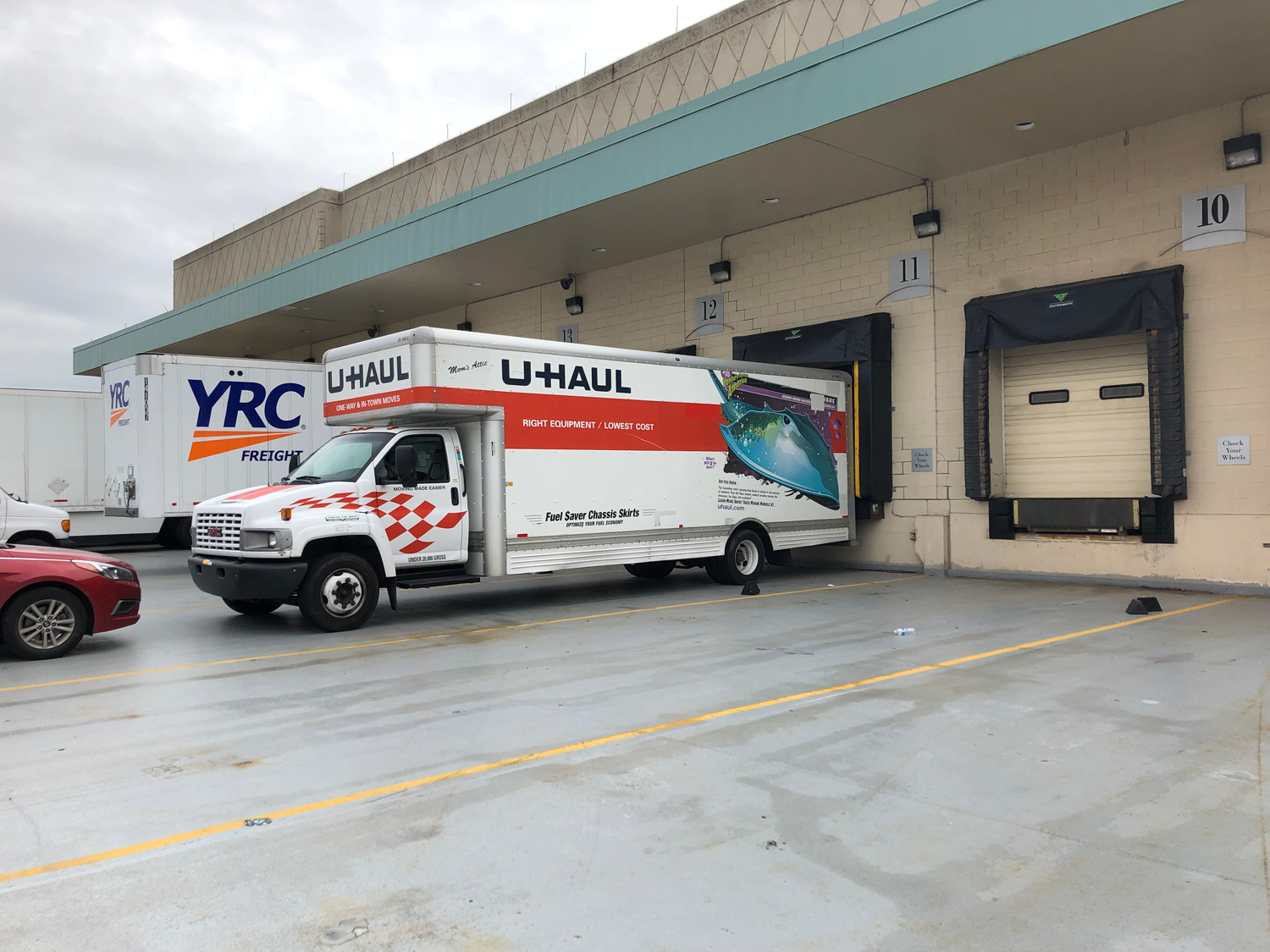 On Thursday, June 20, volunteers from Pathfinders and from Plymouth UCC, organized by Donna Kummer, the church director of music & volunteer coordinator, joined OPTIC staffers at Christ Church to pick up all the boxes, load them into a U-Haul, and unload them at the exhibit hall. Some also assisted with furniture assembly. When General Synod concludes, Pathfinders is coordinating getting everything from the exhibit hall to their own storage space until the furniture can be distributed to the different young people who can use it.
"We are helping them get established in their own homes – and we are spending about half of what we spent last Synod renting furniture for the OPTIC Lounge," said Foster.
How significant are the savings? As an example, Justice and Local Church Ministries just spent over $4,400 on buying furnishings online for their current exhibit spaces. At General Synod 2017 in Baltimore, "Local Church Ministries spent $5,904 on furniture – what we rented and what we bought," said the Rev. Chris Davies, leader of the Faith Education, Innovation and Formation (FaithINFO) team. "As I recall, had we rented furniture entirely last Synod, we would have spent $10,000 to $12,000."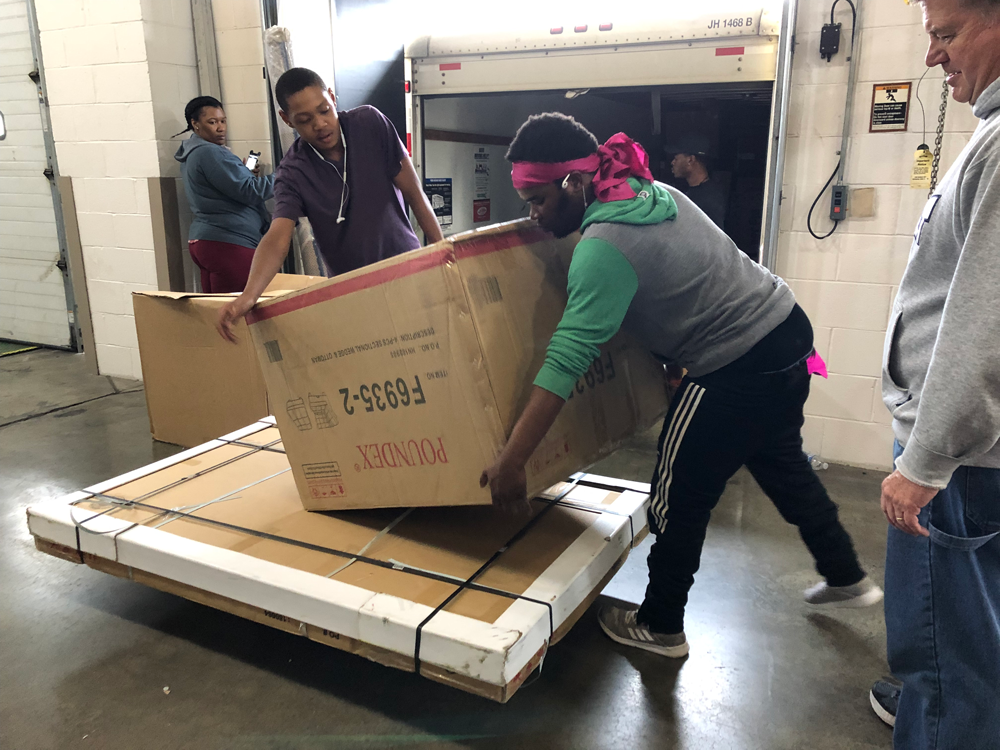 Those who visit the exhibit hall will also have a chance to learn more about Pathfinders and the young people who will end up with the couches, tables and chairs. From a list of donations, Pathfinders created a one-page summary of to whom the furniture will go, information that will be available at all of the exhibit spaces staffed by ministry teams that are donating their furniture. It's a win-win situation all the way around.
Ravone has been involved with Pathfinders since he was 12 or 13. He said besides all the resources the organization offers, "It's a bunch of good people. It's pretty cool, LGBT friendly, and there's good people to talk to." As for coming out and offering a helping hand to the UCC ministries, "I enjoy meeting new people. It's good to share life experiences, get another perspective on life," he said. Let's share personal stories so we can have a better understanding. We are friendly, welcoming, respectful. We are all cool."
"I always encourage my team to be aware of how best to use the missional dollars entrusted to us," said Cynthia Bailie, director of OPTIC. "This is a great example of how a little extra attention to detail is making a difference – in our work, and in others' lives."
"We are extremely grateful for all of the awareness, resources and volunteer efforts that members of the UCC General Synod are bringing to Pathfinders," said Tim Baack, Pathfinders' President & CEO. "Most importantly for shining a spotlight on a population of marginalized youth that are often invisible and the issues that they face."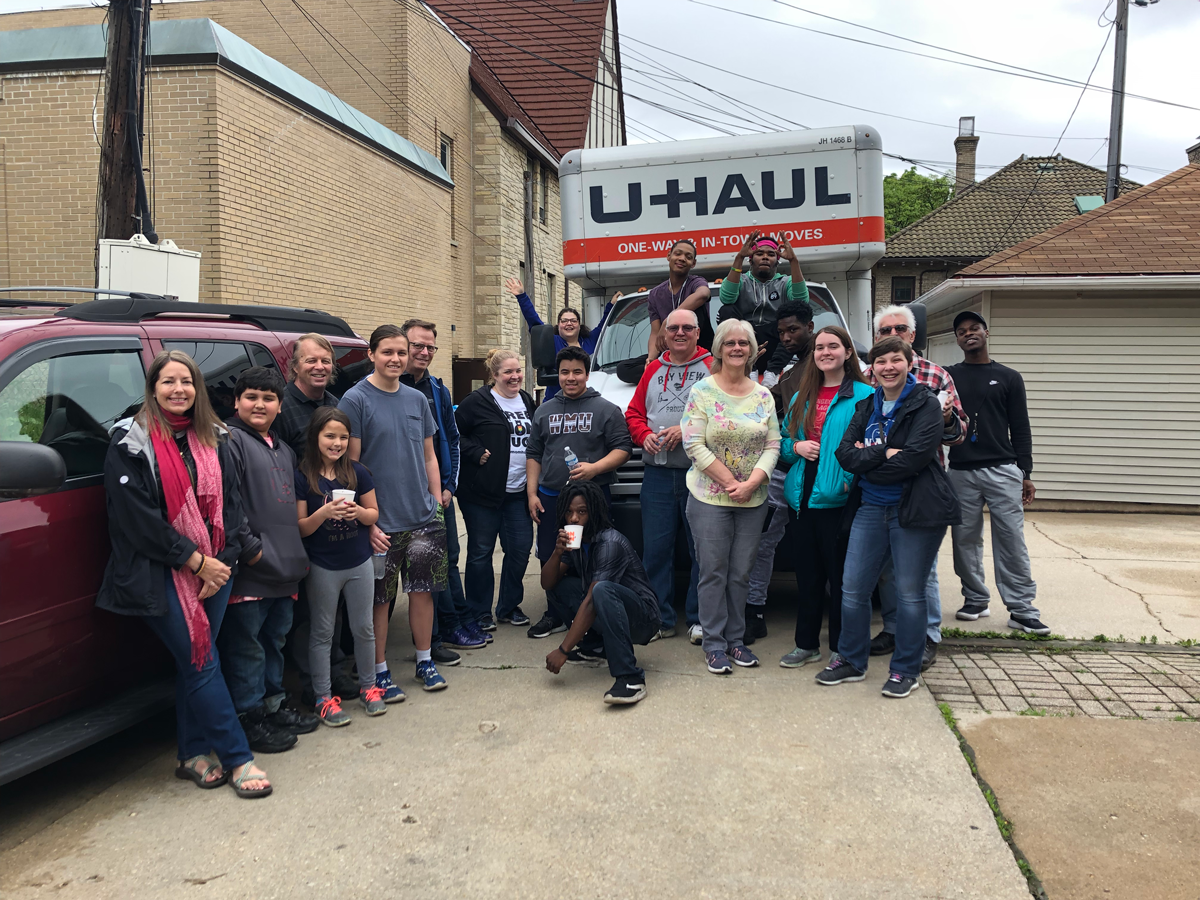 ---
Related News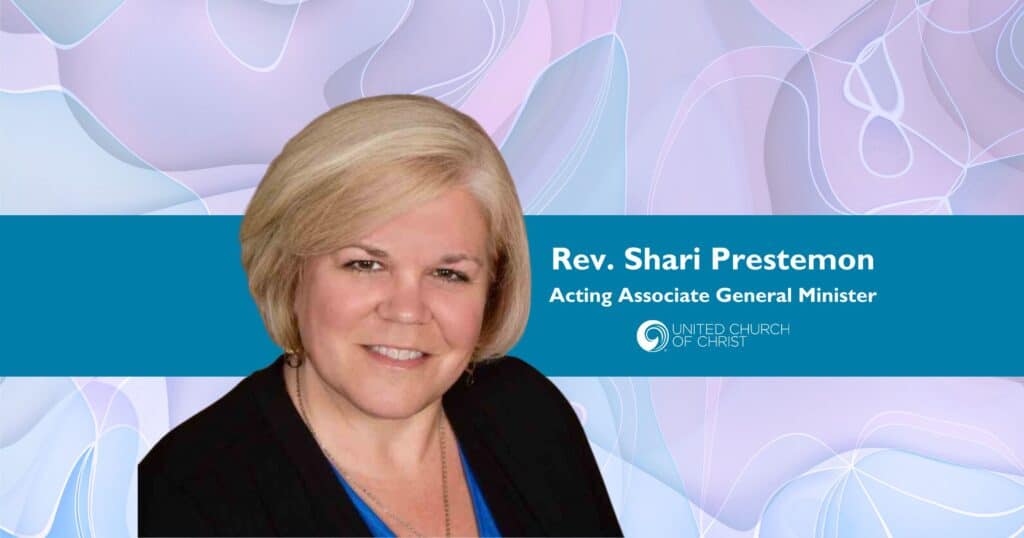 A new United Church of Christ national leader has been called. The UCC Board voted in a...
Read More