Father of three takes sanctuary in Greensboro church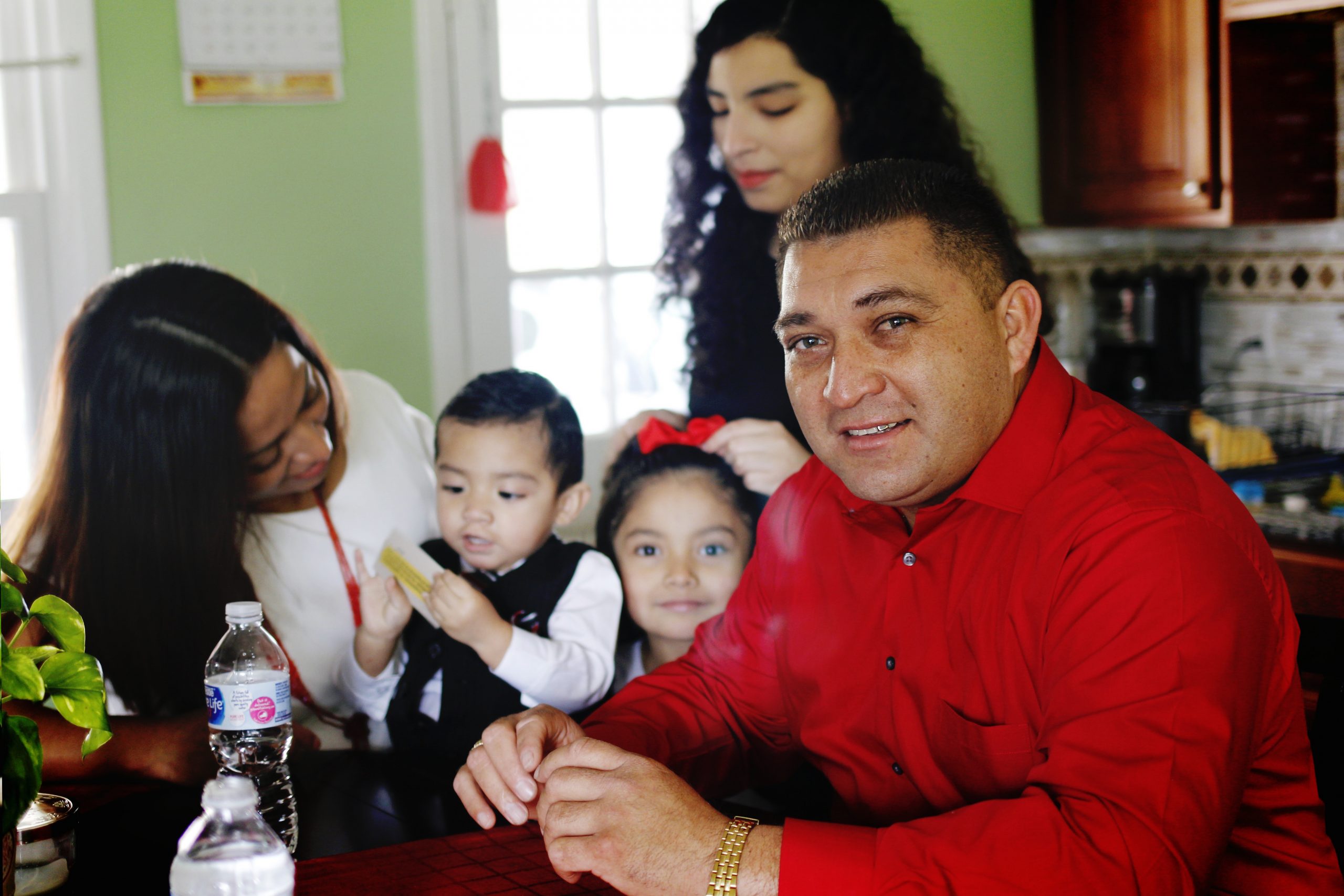 A United Church of Christ congregation in Greensboro, N.C., welcomed a father of three facing deportation into sanctuary on Thursday.
Oscar Canales moved into the Congregational United Church of Christ to be able to stay in this country with his wife and children. He's the second immigrant to find sanctuary with the Greensboro congregation.
"My daughters get upset when I tell them I might have to leave," Canales said. "I don't want them to be upset. I just want to keep being near them, and to keep my obligations to my clients and my employees."
Canales owns a roofing company, and he employs many U.S. citizens. When he came to Greensboro from El Salvador in 2005, he started working in restaurants. That's where he met his wife. Married in 2010, they now have a son and two daughters. He started his own business in 2012.
"Oscar left extreme poverty," said the Rev. Julie Peeples, senior pastor of Congregational Church. "He was promised a work permit by the coyote who brought him here, but he was taken to the border patrol instead. Given papers he couldn't read, he missed a court date."
Canales was first detained by Immigration and Customs Enforcement (ICE) in 2013 after a minor fender bender in North Carolina. The responding police officer called ICE, and Canales was incarcerated for six weeks in Georgia before he was released with a stay of deportation and ordered to check in annually.
Since then, he's reported to ICE every year without incident, until his October 2017 check in. At that time, agents reinstated his order of deportation; Canales was fitted with an ankle monitor and told he had to go back to El Salvador by January 18. Peeples notified ICE and the local police yesterday that the 34-year old father will be in sanctuary at the church until further notice.
"It will be really hard on my mom and my brother and sister without my dad around," said Canales' 17-year-old daughter Shirley. "We're really hoping he'll be able to come home soon to tuck them in at night again."
Oscar is the fifth person currently in sanctuary in North Carolina, and is part of the state's growing sanctuary movement. His supporters are calling on Rep. Ted Budd to advocate on his behalf. "We stand with Oscar and all those who seek sanctuary from unjust immigration policies that tear apart our communities," said Andrew Willis Garcés, an organizer with the American Friends Service Committee, a Quaker organization that promotes peace with justice. "We're calling on Representative Budd and all our elected officials to take immediate action for Oscar, and work to change these policies so people do not need to take sanctuary in order to keep their families together."
Canales is the second immigrant offered sanctuary by Congregational UCC. Minerva Cisneros Garcia, a single mother of three, lived with her two youngest sons at the church from June 29 until Oct. 2, when immigration judge in Texas cancelled her deportation order, and freed her to return to her home in Winston Salem, N.C.
However, on November 16, ICE informed Garcia that, despite the fact that the judge vacated the order, they are going to pursue a case against her. Garcia is wearing an ankle monitor, and has a court date in November, but Peeples said, happy to be free.
"We are starting to see a pattern," Peeples continued. "ICE seems to be targeting the immigrant leaders, folks in sanctuary, their families, everyone who is actively in the movement."
The pastor and her congregation remain deeply committed to standing with their neighbors facing persecution based on their immigration status.
"Following Jesus means welcoming all, especially those who are targeted and treated unjustly," Peeples said. "Keeping families together is our way of loving our neighbor and living our faith."
---
Related News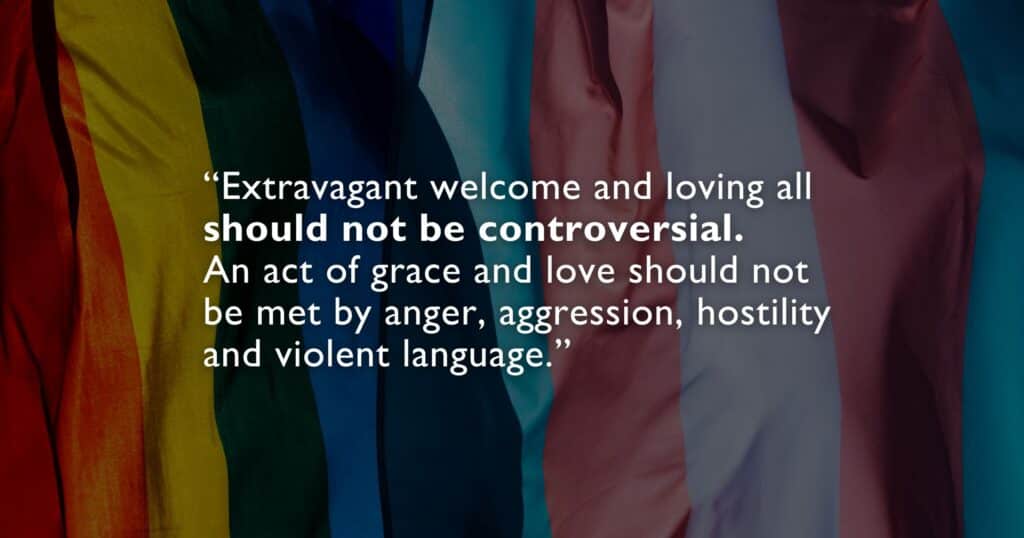 The United Church of Christ National Officers and the Conference Minister of the South Central...
Read More