Family's journey just one example of how Ukraine relief gifts help
Irina, 31, a nurse by profession, and her two children fled Ukraine's embattled Donetsk region for safety in Transcarpathia. There, they have found refuge in a church-run shelter.
That journey was not in a straight line.
"Repeated displacement" better describes their experience and that of many of Ukraine's 8 million internally displaced persons, and of the 5 million who have fled to neighboring countries.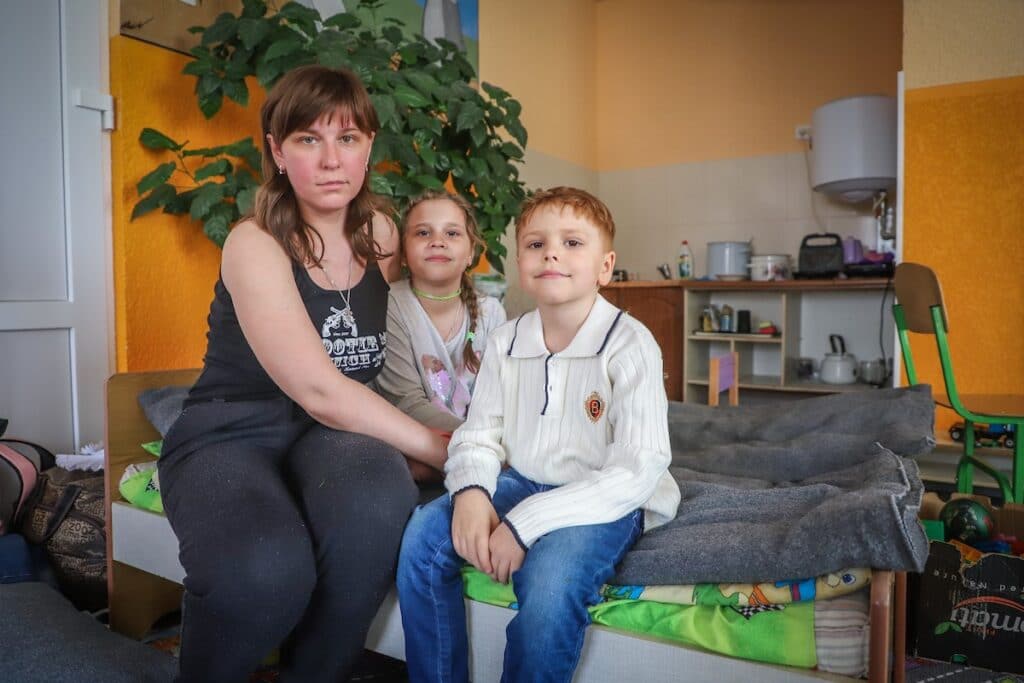 This has required the United Church of Christ and its partners to keep up with changing needs for shelter, food, and spiritual and psychological support.
UCC gifts at work
"The United Church of Christ is committed to responding to the needs of all who are affected by the violence in Ukraine," said the Rev. Josh Baird, UCC Global H.O.P.E. team leader.
That is apparent in church members' generous support for the UCC's Ukraine Appeal, which already has raised more than $1.6 million.
"Our financial support enables partners to adapt on the ground as needs emerge," Baird said. "And we are committed to be present today and into the future. We know that the recovery from this violence will take years. Because of the generous outpouring from across the church, we will be able to walk alongside the most vulnerable through the long journey ahead."
The UCC is responding through bilateral partnerships held in relationship by Global Ministries and the ACT Alliance. The latter includes Hungarian Interchurch Aid, Lutheran World Federation and Swiss Church Aid.
Already operational on both sides of the Ukraine border before the war, HIA is among agencies that got the first international humanitarian aid to Kyiv and nearby Bucha, Iprin' and Borodyanka.
Irina's journey
Here is more of Irina's story.
In early days of the conflict, Irina, her son Mathou, 5, and daughter Tapolina, 8, left their Novohryhorivka home and moved in with her parents. Her husband, a history teacher, joined the territorial defense.
As the house lacked a basement, they built a makeshift shelter out of sofas and furniture. That gave them what proved quickly to be a false sense of security. They realized they needed to go when, a couple of days later, a bomb exploded in the neighborhood.
Her parents refused to leave. Ultimately Irina and the children left them and started walking to the evacuation point situated near the hospital. That was on March 1. Halfway there, they were forced to take cover as Russian forces started shelling the settlement.
Crowded, 20-hour train ride
A convoy of cars with white flags passed. "In one car we found three places so we decided to go with that car without knowing where it was going," Irina said. It only took them to a nearby village, where fuel ran out.
When five days later that village was about to be taken by the Russians, they needed to leave again. This time they went to an acquaintance's place, but were forced to relocate to the local kindergarten once relatives of the hosts arrived.
War has caught up with them again, with the sound of shelling coming nearer and nearer every day. They were able to get on an overcrowded train to western Lviv. The journey took 20 hours.
Church-supported shelter
In Lviv they contacted shelters, and were assured that there was space for them in an HIA-supported shelter in Batiovo, Transcarpathia – a final, exhausting five-hour train ride away.
So far, Irina said, her parents and her sister's family are OK.
Irina and her children live with 90 other displaced people in the Batiovo shelter. They receive three basic meals a day, which they supplement by buying fruit and some dairy products with their savings. "In general, we need more diversity in the children's food," Irina said.
The shelter is heated and equipped with hot and cold running water, as well as mattresses and blankets.
What aid dollars provide
The Batiovo shelter is one of more than 120 refugee centers and shelters that Hungarian Interchurch Aid supplies with food, water, hygiene products and household appliances.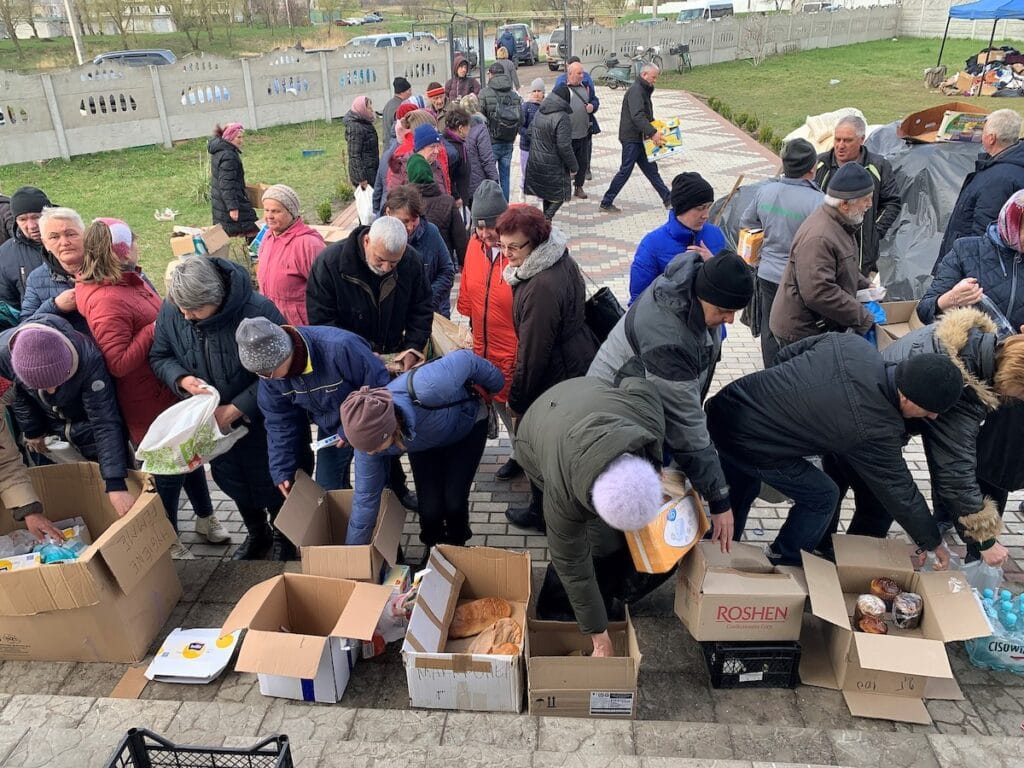 Thus far, HIA's efforts have reached 70,921 people since the beginning of the crisis, providing emergency access to basic food and non-food items, information, shelter, WASH and health support, protection and links to transportation services, said HIA spokesperson Daniel Fekete.
"Shelter volunteers are doing what they can for life to continue as normally as possible. Irina's daughter is in third grade, but now all her classes are online as elementary schools have switched to distance learning due to the war. Her son will start school in the fall."
---
Content on ucc.org is copyrighted by the National Setting of the United Church of Christ and may be only shared according to the guidelines outlined here.
---
Related News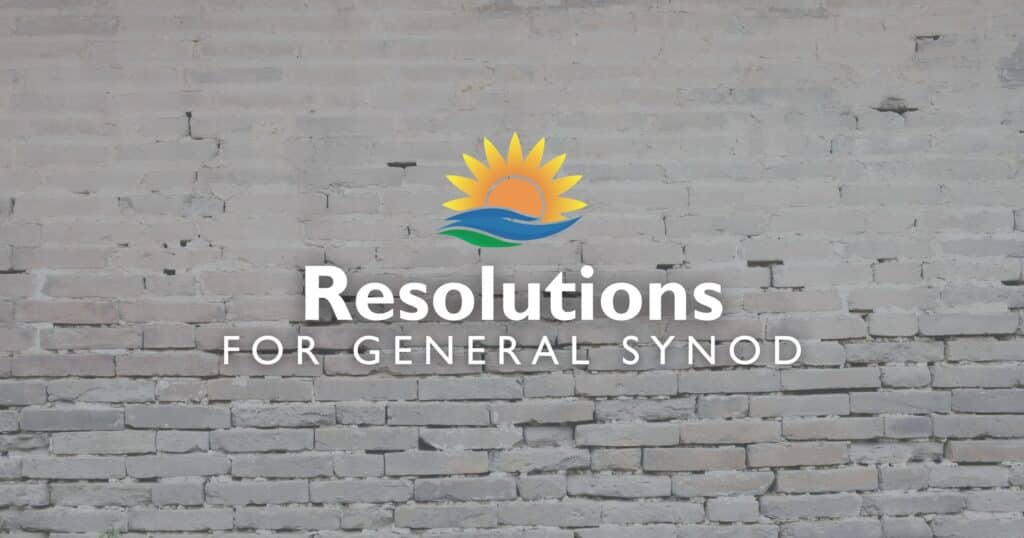 The 2023 General Synod of the United Church of Christ will consider 17 resolutions...
Read More