Faith leaders call for more morality in politics
Faith leaders are crossing denominational, racial and social lines to come together on behalf of the marginalized, calling on the Republican party — including presumptive presidential nominee Donald Trump — to embrace a moral agenda that champions justice and equality instead of fear and rhetoric.
Their statement, the "Higher Ground Moral Declaration," calls on the entire American political system to rise above "hatred, fear, left-and-right politics, in order to reach our highest values of love and justice," said the Rev. William Barber, a Christian Church (Disciples of Christ) pastor. He is one of the leaders of the ongoing "The Revival: Time for a Moral Revolution of Values" cross-country tour that launched in April.
Making a stop in Cleveland on Monday, July 11, one week before the Republican National Convention, about two dozen people, clergy and lay, took part in a march from the United Church of Christ Amistad Chapel in the denomination's national offices to the site of the GOP convention to hand deliver a copy of the statement, with more than 1,200 signatories, to party leaders.
The Rev. Traci Blackmon, acting executive of the UCC's Justice and Witness Ministries and part of The Revival tour, believes that people of faith are called to take action during this moral revolution. "We are all responsible for what is happening [because of our silence], and we are all obligated to participate," she said.
"We are in a time when right and wrong are not seen as clearly," Blackmon said. "We are in a time when people are hungry, homeless and hurting, and we are in a time when the government wants to cut social services."
The Rev. Peter Morales, president of the Unitarian Universalist Association, echoed Blackmon's sentiment. "We need to search our souls, and then we need to join hands across all these lines — denominational, religious, class, race — and then we have to act, and act together," he said.
The declaration, signed by clergy, lay leaders and scholars (historians, political scientists and public policy experts), includes a policy framework and questions for political candidates in both parties on topics that include voting rights, poverty, education, healthcare, environmental justice, immigration and xenophobia, LGBT rights, and military spending.
In addition to delivering the Higher Ground Moral Declaration to RNC leaders, Barber said a copy will also be delivered to Democratic Party headquarters ahead of its national convention in Philadelphia (July 25-28), and to every presidential, gubernatorial, and congressional candidate this fall along the 15-state tour. The Revival, already with stops in New York, North Carolina and Alabama, aims to challenge faith leaders to be more vocal to harmful policies that impact marginalized communities.
"This left-right, liberal-conservative argument is too small, too puny. We want to liberally spread justice and conserve justice for all," Barber said. "We need a real moral revolution of values in our country… Our job as faith and moral leaders is to protect the common good. This isn't a conservative or progressive document. This is a document that holds up our deepest moral traditions."
---
Related News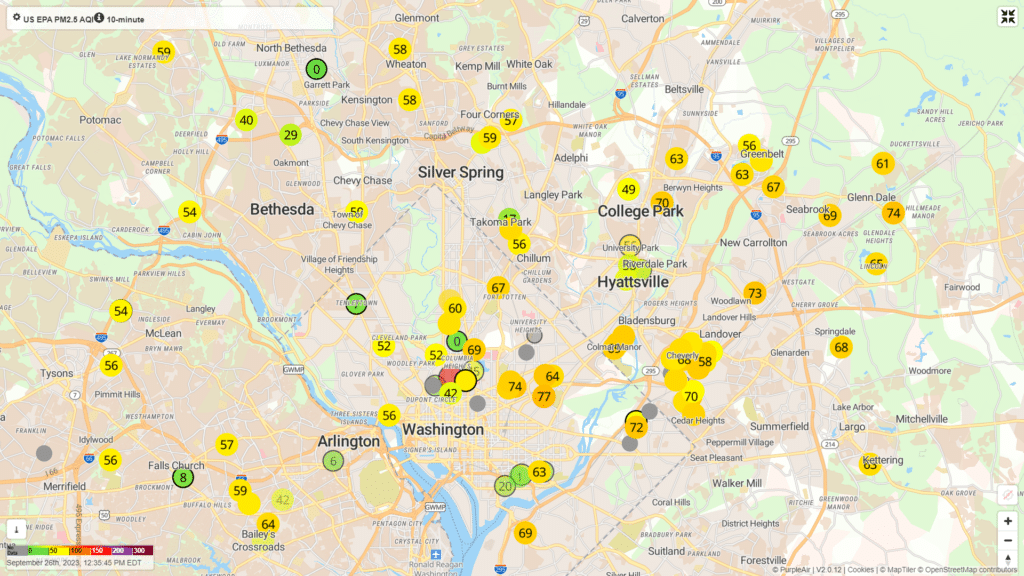 This summer, the United States experienced some of the worst days for wildfire pollution in...
Read More