Calling congregations to share church life in national survey
The Center for Analytics, Research and Data—the United Church of Christ's research and information office—has a unique request for the nearly 5,100 congregations in the denomination. For the first time, CARD is asking all local churches to participate in the longest-running survey of congregational life in the United States.
Once completed, the Faith Communities Today (FACT) survey, open now through March 31, will give local churches insights to help them grow—information and trends on membership, programming, youth and young adult ministries, vitality and use of technology.
"We are asking all our congregations to do this, which is unusual because we've never done that," said the Rev. Kristina Lizardy-Hajbi, director of CARD. "Usually when you do a survey, you take a small sample and target them, so we would do maybe a couple hundred congregations in the past for our sample. We're the only tradition that's going to [ask all our individual churches to participate], but we want to get as much information as possible about UCC life to share with our congregations."
This is the fifth FACT survey, which began in 2000 as a series of research surveys and reports about congregational life. The Cooperative Congregations Studies Partnership, a multi-faith group of religious researchers and faith leaders from 25 different Christian, Jewish, Muslim and Bahai faith groups, publishes the report.
The survey provides information about local church programs and mission giving, and gives congregations a glimpse of their own mission life compared to what other UCC churches are doing to help pastors and congregations gauge what they do within the wider church.
For instance, the 2010 FACT survey concluded that congregations with "strong, permanent leadership, that enjoy joyful, innovative and inspirational worship are more likely to experience growth." Some of the factors of growing churches were their geography in the South, having more weekly worship services, and communicating a clear sense of mission and purpose.
"It can help with mission planning, vitality planning, it creates a benchmark to see where the UCC is as a whole and where their church fits in that spectrum," Lizardy-Hajbi said. "We'll also have some of the results published in our statistical profile for 2015."
Lizardy-Hajbi, who serves on the FACT steering committee, had a hand in designing some of the specific questions on young adult ministry. For each survey, there is a subset of questions on special topics, such as young adult ministries, congregational vitality and the use of technology in all aspects of congregational life.
A pastor, staff member or well-informed lay leader in the congregation should complete the survey online using their church ID. For more information, visit the FACT Survey page on the UCC website.
---
Related News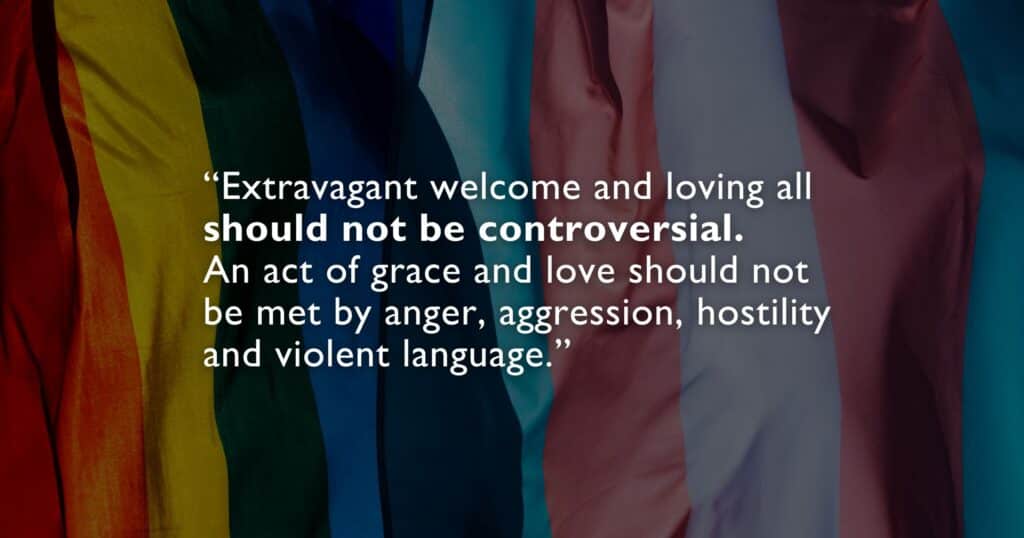 The United Church of Christ National Officers and the Conference Minister of the South Central...
Read More