/
Spirit Day with GLAAD
Oct 21, 2021 | 12:00am
On October 21, 2021, millions will go purple to stand against bullying and in support of LGBTQ youth. Take the pledge now and go purple on October 21. Purple symbolizes 'spirit' on the rainbow flag. Spirit Day is about speaking out against…
More Information
On October 21, 2021, millions will go purple to stand against bullying and in support of LGBTQ youth. Take the pledge now and go purple on October 21. Purple symbolizes 'spirit' on the rainbow flag.
Spirit Day is about speaking out against bullying and standing with LGBTQ youth, who disproportionately face bullying and harassment. Pledging to "go purple" on Spirit Day is a way for everyone — companies, global leaders, celebrities, neighbors, parents, teachers, classmates, and friends — to visibly show solidarity with LGBTQ youth and to take part in the largest, most visible anti-LGBTQ bullying campaign in the world.
The United Church of Christ is partnering with GLAAD to raise awareness for the ongoing struggle for justice and equality for our LGBTQ+ siblings. Be in solidarity by taking the pledge, wearing purple on October 21, and posting to social media to show your support for our LGBTQ+ siblings and a just world for all.
Download UCC Spirit Day social media images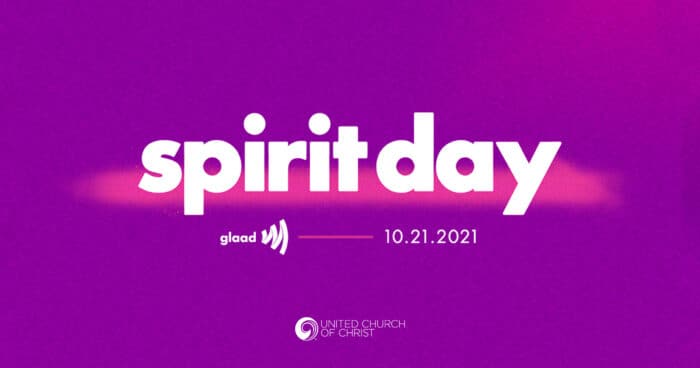 ---
Related Events