Elmhurst College pledges to support Dreamers during DACA debate
As the White House issues a set of new demands on immigration as a trade-off for legislation that would protect the 'Dreamers,' undocumented young people brought into the United States as children, a UCC college is addressing the issue in a pastoral, procedural way.
The Trump Administration told Congress Sunday night that it wants a border wall and stricter limits on legal immigration in return for allowing Dreamers to stay in this country. Congressional Democrats are pushing back, with the new demands jeopardizing a deal that could bring about a necessary legislative solution.
Elmhurst College, a private liberal arts college in a suburb of Chicago, has publicly initiated a campaign of support for the hundreds of thousands who will be affected by the end of the Deferred Action for Childhood Arrivals (DACA) program, involving the president of the school on down.
Elmhurst President Troy VanAken first promised assistance, reaching out to the student body via letter in early September, immediately after the Trump Administration announced that DACA would end in March, giving Congress a six month period to come up with a legal way to replace the program. He pledged to call and write representatives in Washington, to call on lawmakers to "move swiftly and decisively to provide permanent protections to all who are covered by DACA—to let these young people continue to build lives in this country, the only one most have ever known."
VanAken also pledged community resources. 
"Elmhurst College remains committed to supporting anyone in our community who is affected by the DACA announcement," he noted. "We can offer resources for legal assistance, counseling services and other support during this difficult time. If you or someone you know needs our assistance, please contact me (or other school leaders named in his letter) via email." 
Rev. H. Scott Matheney is one of those leaders. As Chaplain, he has already been approached by students with concerns for family as DACA's end date nears, and has been offering pastoral support and resource information available on campus. 
"We have worked long and hard to build a strong, vibrant and welcoming campus community," Matheney said. "The challenges poised in these next 6 months of political posturing only serve to alienate and stifle that sense of welcome that we are building. In keeping with the 3 Great Loves of the UCC, and the love of neighbor, we will be writing letters to elected political leaders at all levels, local, state and national, asking for decisive actions to protest and care for all Dreamers who are facing changes in DACA." 
Following the example of President VanAken, who has already sent letters to Senators Richard J. Durbin, Tammy Duckworth and Rep. Mike Quigley, calling for "a bipartisan and permanent legislative solution that provides protections for all who are covered by DACA—to let these young people pursue their degrees and continue to build lives in this country," Matheney is putting together a campus letter writing campaign.
"Our letter writing campaign will officially start on Nov. 5, Sunday, All Saints Day, with worship on campus," he said, "remembering all the saints in our lives and the call to be saints for others. Each and all of us—this will tie into the love of neighbor movement."
Matheney's goal is to have sent over 1,000 letters to lawmakers by February 2018. 
"We will also be hosting regular vigils for peace, to help care for those most affected," Matheney continued. "We see this as keeping tied together, prayers, support and action to address these realties." The chaplain hopes to have a campus action lobby planned at the start of the second semester, again in February, mobilizing the entire student body to send a strong message to Congress and the White House, as the DACA end date in March approaches. 
He and President VanAken are also encouraging other UCC affiliated institutions to join them.
"We are one college of the United Church of Christ. And we would like to partner with others colleges and seminaries to strength our collective witness for all and especially our Dreamers and their families," said Matheney. "As our friends in the NAACP have noted, prayers and policy are linked."
As VanAken noted in his letters to lawmakers, "In the 1920s our sixth president, H. Richard Niebuhr, spoke of Elmhurst College as 'an ever-widening circle.' It is a vision that is just as relevant to our community today, and bolsters our commitment to outreach, diversity, and inclusion. We know you share our vision, and are grateful for your continued support of Elmhurst College and our nation's Dreamers."
---
Related News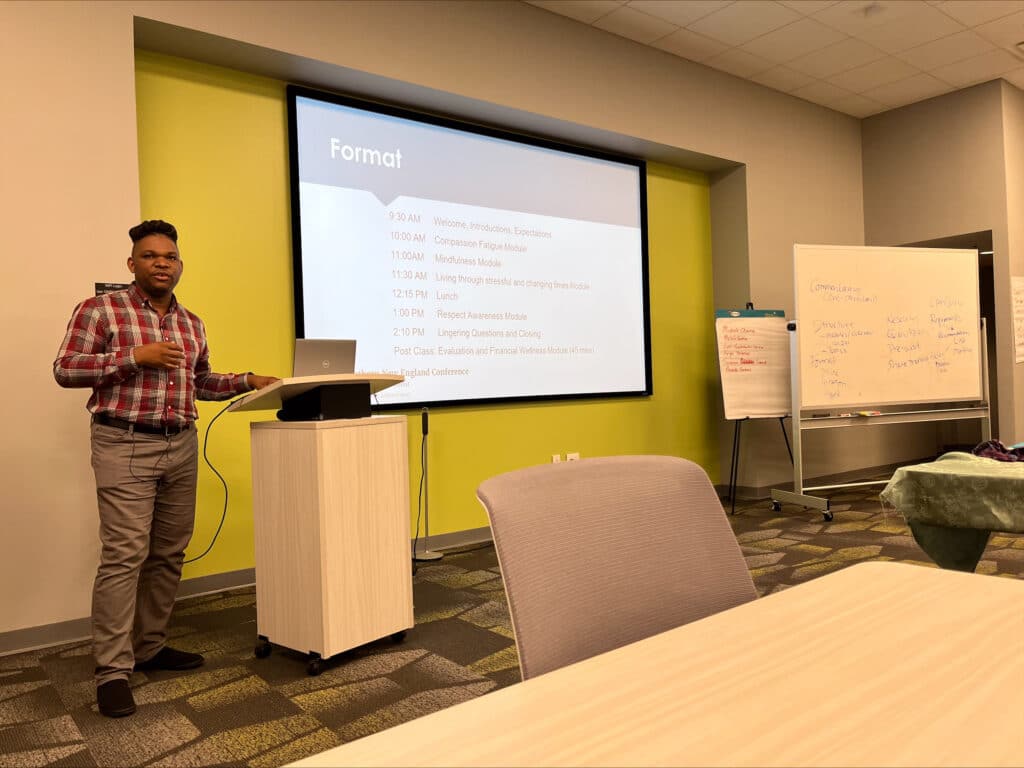 Sometimes it seems that hardly a day that goes by when news headlines don't include a story...
Read More