UCC attorney Don Clark recognized as top counsel in Cleveland
The United Church of Christ is represented by one of the top legal minds in the Cleveland area. So says the premiere business magazine in Northeast Ohio, Crain's Cleveland Business, which is recognizing Donald C. Clark Jr. with its 2014 Lifetime Achievement Award.
Clark succinctly said that he is "particularly blessed to be honored for doing work that I love." He has served as general counsel of the United Church of Christ since March 2013 after spending the previous decade as special counsel for the denomination.
Clark is one of 20 attorneys in the greater Cleveland area that will be honored by Crain's Cleveland Business on Nov. 20, as the publication recognizes the best legal minds in the region, representing public, private, nonprofit and government organizations.
The Rev. J. Bennett Guess, executive minister of UCC Local Church Ministries, nominated Clark for the honor. Nominees are considered for their work in several categories, including leadership, business accomplishments, protection of company interests, notable legal achievements, and community efforts.
"Don defends the interests of the United Church of Christ with diligence and great skill, but he is widely respected ecumenically and in academia for being a leading thinker on issues of ministry and the law," Guess said. "He has successfully argued precedent-setting cases that have relied on his astute articulation of the differences and nuances in Congregational, Presbyterian, and Episcopal forms of church governance. He speaks widely on church polity, as well as to legal issues facing church and clergy."
In April, Clark was the lead counsel in the lawsuit General Synod of the United Church of Christ v. Cooper, a highly-publicized case that overturned North Carolina's restrictive marriage laws that criminalized clergy for offering a religious blessing on same-gender couples. The case marked the first time that a major U.S. denomination challenged a state's ban on same-gender marriage on first amendment and equal protection grounds.
"Since the nomination process and deadline pre-dated the UCC's winning a federal lawsuit challenging the constitutionality of North Carolina's Amendment One, based on the free exercise of religion, I subsequently contacted the nominating committee to make sure they were aware of Don's significant role as lead counsel in the UCC's historic case that brought marriage equality to that state," Guess said.
Clark also represented the UCC during an IRS church inquiry as to whether then-presidential candidate Barack Obama's appearance at General Synod in 2007 jeopardized the denomination's tax-exempt status.
Clark earned his bachelor's degree from Williams College and his law degree from Rutgers Camden Law School in 1979. He was a partner in two of Chicago's largest law firms (Isham, Lincoln & Beale, and McDermott, Will & Emery). He managed his own firm, Clark & DeGrande, before assuming his role with the UCC more than 11 years ago.
---
Related News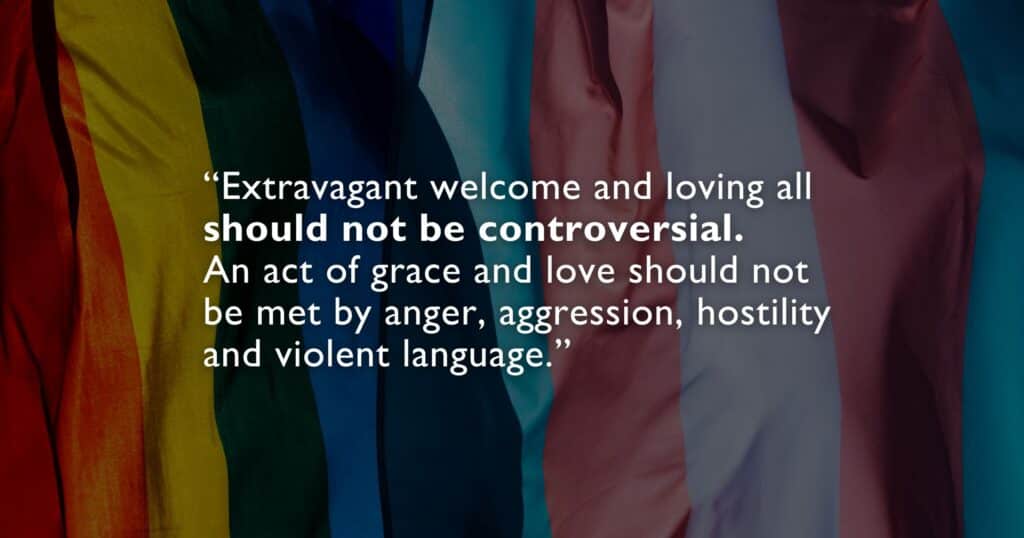 The United Church of Christ National Officers and the Conference Minister of the South Central...
Read More