Disaster recovery work team leverages skills to fundraise
Pictured left to right: Rounders Too Pizza co-owners Joe Sells and Stacy Miller present Bethlehem UCC work team members Bill Gilbert, Thom Solecki, Charline Bridgeman, Dwight Markwell, John Small and Daryl Schaefer with a donation toward their next UCC disaster recovery mission trip.
Bethlehem United Church of Christ in Evansville, Ind., regularly coordinates volunteer work teams to UCC Disaster Ministries work sites and to the UCC's Back Bay Mission in Biloxi, Miss. In between trips, team members have lent their construction skills in Evansville – helping out the church and a family member and raising money for future mission trips in the process.
It started a year ago, said John Small, team co-leader along with his wife Pam.
"We had a minor mold problem in our music room at church," he said. "The church council called a mold removal specialist. The bid was $4,000. I suggested that our mission crew would do the job if the council would transfer $2,000 from the maintenance fund to our mission fund. We not only removed the mold, we fixed the primary cause and painted the room!"
This past fall, the volunteer work team got two more opportunities to lend a hand locally and raise money for future mission trips.
The team was just back from doing flood recovery work in Pensacola, Fla., when John and Pam's daughter Stacy called her parents in a panic. The person she and her fiancé had hired to replace the floor in the pizza place they owned – Rounders Two Pizza – had fallen ill before he could finish the job.
"Less than 100 square feet of flooring was down," Small said. "He was not going to get 500 square feet of laminate floor down in time to reopen the business on time. Within one hour, I had six people who had just returned from the mission trip ready to work. We got the floor down and all trim work completed. As a bonus, we enjoyed a great pizza lunch. And we got a nice donation toward our next mission trip."
Later, when Stacy and her fiancé wanted the Rounders Too Pizza building painted, "they sought our help again to get the job done. We earned $1,000 on EACH job!"
Next stop for the Bethlehem UCC work team? Columbia, S.C., in February. John and Pam Small are already there – among UCC disaster long-term volunteers serving January through March to help oversee construction management, volunteer management, and work team orientation and hospitality.
CLICK HERE to support UCC Disaster Ministries financially.
CLICK HERE for a dozen ways to help disaster survivors recover through UCC Disaster Ministries.
---
Related News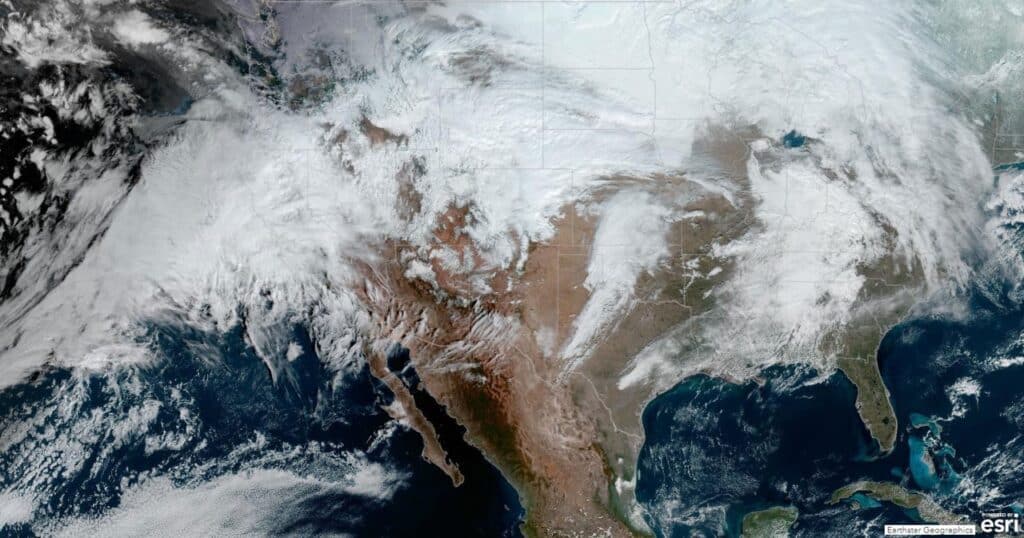 United Church of Christ Disaster Ministries is tracking a series of deadly storms surging up...
Read More