UCC responds to critical needs after Sulawesi disaster
Just over two months since the deadly tsunami and earthquake Sept. 28 in Central Sulawesi, Indonesia, tens of thousands remain in critical need of clean water, sanitation and hygiene, shelter, protection (including women's and children's protection) and education.
UCC Disaster Ministries is part of an ecumenical response through Church World Service and Global Ministries partner PGI (National Communion of Churches) that, since October 4, is helping meet these needs, delivering essentials from water to shelter materials and from hygiene supplies to public latrines, helping sustain thousands of survivors.
The earthquake and tsunami and the resulting land liquefaction and landslides killed 2,101 people. Palu was the worst-affected area; more than 1,700 people died there.
Search and rescue operations ended on Oct. 12; according to Indonesia's national disaster management agency, at least 1,075 people are still reported missing. Roughly 133,630 people are still displaced across Central Sulawesi. Thousands more have left the province or found refuge with host families.
The government-led response – in which UCC Disaster Ministries partners in Indonesia are participating by invitation – continues to address humanitarian needs while progressively transitioning into the recovery and reconstruction phase.
An estimated 152,000 people still need WASH (water, sanitation and hygiene) support. Approximately 92,000 internally displaced persons in 359 locations do not have access to toilets. More than 3,300 people in 10 locations do not have access to clean water, and 1,483 people with disabilities in 780 sites do not have accessible toilets. Displacement sites near host communities with existing sanitation facilities fare slightly better.
"This was a major disaster," said UCC Disaster Ministries Executive Zach Wolgemuth. "Sadly it received minimal media coverage in the United States, which typically translates into fewer financial resources. That said, these are the types of disasters where UCC Disaster Ministries shines. We know our mission and it doesn't hinge on whether or not the disaster is in the spotlight but instead is based on need, our local partners, connections and ability to respond."
UCC Disaster Ministries' partner responses include:
Immediate mobilization of volunteers by PGI (National Communion of Churches) in Indonesia along with critically needed food and non-food aid including medicine, tarps, clothing and other daily needs (toiletries, solar lights and water filters).

Distribution of 250,000 liters of water daily at 29 locations, reaching close to 20,000 people from more than 4,500 households every day.
Distribution of 50 packs of diapers and 50 packs of sanitary napkins to 132 households with specific needs. A total of 132 hygiene kits containing soap, shampoo, toothpaste, toothbrushes, nail clippers as well as detergent and additional sanitary napkins were distributed to 299 households.
Construction of four public latrines (four stalls each) in four camps has been completed. Six more are under construction.
3,000 collapsible jerry cans from UNHCR to share with affected families.
About 67,000 families need emergency shelter and basic household items. Of these, 17,000 families also need longer-term recovery and reconstruction support. About 15,000 families' houses were destroyed and the land around them is uninhabitable. These families need longer-term relocation assistance, including housing and reconstruction support.
Distribution of 100 tarpaulins, 100 ropes, 1,000 blankets and 200 plastic mats to 675 people in 132 households. An additional 2,000 tarps from USAID were distributed to 1,031 households in Sigi and Donggala districts. Between Nov. 5 and Nov. 16, CWS distributed an additional 758 tarpaulins to 378 households in Sigi and Donggala. Since Nov. 16, CWS has distributed 978 blankets and 978 mats to 978 households in Donggala.
2,750 mosquito nets, 6,000 mats and 4,000 solar lamps from UNHCR for distribution.
---
Related News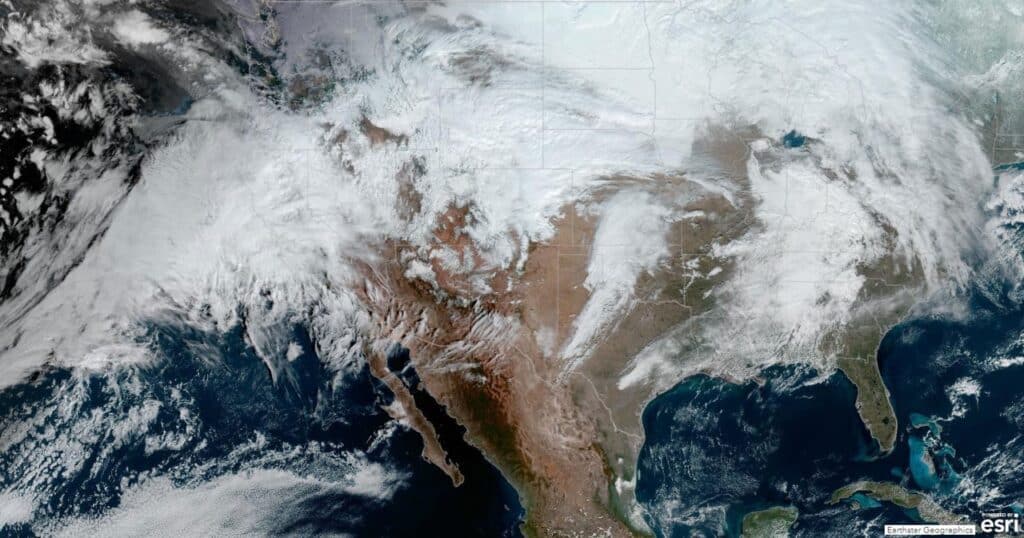 United Church of Christ Disaster Ministries is tracking a series of deadly storms surging up...
Read More