UCC Cyclone Winston (Fiji) Response
Disaster by the Numbers
Category 5 severe tropical cyclone February 20-21, 2016, strongest ever recorded to make landfall in Fiji.
43 confirmed dead.
Some 164,000 people estimated to need food security assistance.
Up to 24,000 households are estimated to need urgent humanitarian shelter assistance.
One hundred percent of houses on the island of Koro destroyed.
The Pacific Theological College, which serves churches all across the Pacific islands, suffered damage. Students and faculty are safe but some were left traumatized.
38% of all healthcare facilities damaged.
Some 18,600 people remained in 555 evacuation centers (3/9/16).
Up to 250,000 people, including those remaining in evacuation centers, do not have access to safe water, sanitation and/or hygiene services.
Of the 350,000 people affected by the cyclone, 87,500 are women of reproductive age.
Source: OCHA
Photo by Naziah Ali @AliNaziah on Twitter
UCC Disaster Ministries Response:
$7,000 sent for materials for temporary shelters, educational supplies for children, medicine and clean drinking water.
$2,500 to Pacific Theological College in Suva for repair of structural and water damage to student housing, the principal's home and faculty offices. "We have no choice but to attend to these issues as soon as possible," said Dr. Uili Feleterika Nokise, Principal and Professor of Ecumenism. "We are still in the cyclone season and the problems identified if they are not attended to would run the risk of even more major damages if another storm was to happen again soon." 
UCC Disaster Ministries Executive Zach Wolgemuth spent March 12-22 in Fiji. Based in Suva, he planned to meet with leadership from the Pacific Conference of Churches, AmeriCares, Global Ministries, Presbyterian Church of Fiji and Pacific Theological College to discuss ongoing needs and to begin long-term recovery and rehabilitation planning.  
He wrote shortly after arrival in Suva, "It appears as though the Fijian people are generously donating and helping their fellow citizens. That said, I know there are relatively few organizations working here and a trusted colleague, who just left Fiji and had been here within hours after Winston's impact, told me, 'There is lots of work to do,' with thousands of homes impacted, 40 percent of the healthcare facilities damaged, etc. I am hoping we can identify meaningful ways to plug in and engage with our partners!"
During his time in Fiji, Wolgemuth traveled with long-term Global Ministries volunteer Nikotemo Sopepa to Fiji's Kioa Island, heavily impacted by Cyclone Winston last month. Root crops were destroyed on the island.  The two pastors traveled by boat from Suva to Labasa where UCC Disaster Ministries purchased rice, sugar, biscuits and flour, then continued with the goods to Kioa. The more than 3.5 tons of food will sustain the island's 95 households (about 300 people) for two months.  They also visited Taveuni (Navakawau village) to meet with local leaders to explore if/how to support this community that was heavily impacted. 

UCC Disaster Ministries is also undertaking important repairs in Navakawu. In this hard-to-access rural village on Taveuni Island, many people rode out Winston in the two- to three-foot crawl spaces under their homes as trees, roofing material and other debris flew around. One person was killed.  96 of the community's 111 homes were destroyed by Winston and the rain water catchment system – the village's only water source – was badly damaged, creating a water shortage.

Wolgemuth visited ravaged Navakawu and said, "The community had always relied on rain water catchment from the roofs of their houses as their sole source of water for drinking, bathing, washing clothes, and so forth. With all the roofs damaged or simply missing, water was in short supply" even with a government tanker truck.  

UCC Disaster Ministries will replace the roof of a community hall in order to provide shelter for families still living under their floors in crawl spaces, and will install "a water catchment system that will both help alleviate the critical need for water in the community and serve as a water reserve in times of drought," Wolgemuth said.  It also will provide saws, hammers, levels, tape measures and other tools for the community to begin rebuilding, he said. And it will provide solar lights (luminAID lights) through Shelterbox.
Long-term Global Ministries volunteer the Rev. Nikotema Sopepa is deeply engaged in developing two new task forces within the Fiji Conference of Churches: the Disaster Relief Chaplaincy Network and the Church Agency Network for Disaster Operation (CAN DO). Both are "a direct result of the aftermath of Cyclone Winston," said Sopepa, who also serves as Presbyterian Church of Fiji moderator and pastor. They focus on "what the churches in Fiji can do as first respondent to any disaster" instead of waiting for outside help. Photo from UCC General Synod in Baltimore.
For more information:
4/6/16: UCC helps Winston-battered Fiji rebuild, monitors additional storms
3/24/16: UCC Disaster Ministries fills critical unmet need in Fiji
2/23/16: UCC disaster response to Fiji Cyclone will help thousands in temporary shelters
---
Related News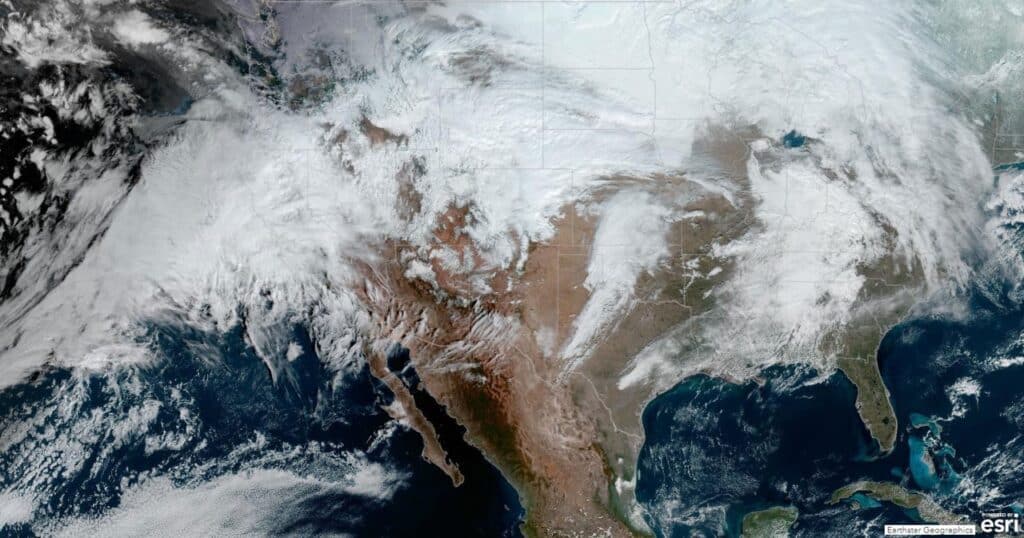 United Church of Christ Disaster Ministries is tracking a series of deadly storms surging up...
Read More