CWS, UCC resuming kits ministry – carefully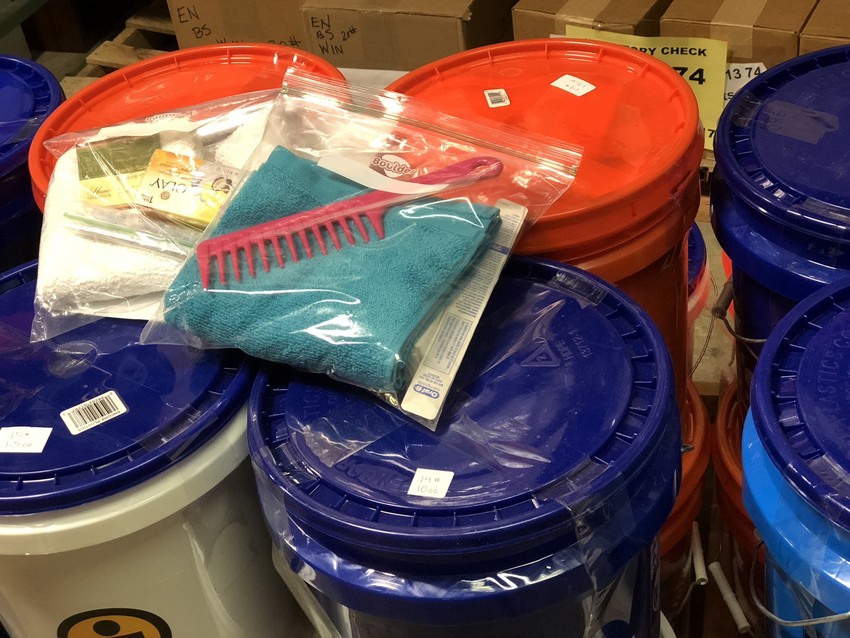 Looking for hands-on ways to help people affected by COVID-19, hurricanes and other disasters? Consider assembling CWS Emergency Cleanup Buckets and CWS Hygiene and other Kits – packets of essentials that make a world of difference to people in times of need.
UCC Disaster Ministries continues to offer Matching Grants of up to $250 for UCC congregations assembling CWS Emergency Cleanup Buckets and Kits. Get more information here.
Many United Church of Christ congregations have a CWS Kits Ministry, with strong participation by their members. Kits get assembled according to specifications available at www.cwskits.org. Completed kits get dropped off at or shipped to the nearest CWS kits depot and warehoused, ready to send back out again on quick notice.
For example, earlier this month, within days after Isaias swept over Puerto Rico and up the U.S. East Coast, CWS dispatched Emergency Cleanup Buckets and Hygiene Kits that UCC and other congregations had assembled to several affected areas.
Until the COVID-19 pandemic ends, assembling CWS Kits admittedly will come with some logistical challenges. Still, individuals and families can assemble CWS Emergency Cleanup Buckets and other CWS Kits at home and drop them off at a collection point for forwarding to the nearest depot.
And, if and as local pandemic conditions and guidelines allow, there could be "safe assembly" events – perhaps even outdoors.
Kit contents can be ordered online or picked up when/where shopping is possible.
Undergirding the resumption of the CWS Kits Program is the reopening of many depots after a pandemic-precipitated hiatus.
"The CWS Congregational Team has developed a Safe Depot Plan that will implement the best practices of social distancing and safe collection procedures," said Matthew Stevens, CWS Director for Congregational Giving. "We are confident that we can open our depots safely."
Please keep checking the Kit Depot List for news from the depot closest to you. Each depot will have contact information for its volunteer coordinator. Please contact this person directly before dropping off kits as they may have certain protocols in place to keep everyone safe. CWS recommends all kit donors and volunteers wear masks while at the kit depots.
These Considerations for Deploying Disaster Recovery Work Site Volunteers Safely During COVID-19 can be mined for pointers for CWS Kit assembly events and protocols for assembling kits at home. Neither Church World Service nor the United Church of Christ guarantees these guidelines will keep you 100 percent safe; you are responsible for maximizing your own safety. Here are some pointers to get your thinking started:
Assembly Events
Adhere to official guidelines for the phase of reopening where the assembly site is located. If guidelines differ, apply the most restrictive ones.
Adhere to guidelines for temperature checks, social distancing, handwashing, face masks and other individual and communal practices for stopping/controlling the spread of COVID-19.
Are the workspace and everything volunteers touch clean? What surface and/or deep cleaning is needed?
Consider whether you will add hand washing or sanitization stations at the volunteer site. Will you provide masks and where will they be kept or distributed? What signage do you need and where will it be placed?
How will you dispose of soiled cleaning supplies or personal protective supplies?
What if someone begins to feel ill while volunteering, and/or tests positive for COVID-19?
Consider providing opportunities for volunteers to work individually or in small groups, and/or in staggered shifts with a maximum of three to five participants per shift.
Consider moving your kits assembly outdoors.
Assembly at Home
Please don't assemble kits if you aren't feeling well, have a fever, or if a household member is COVID-19 positive or is quarantined due to possible exposure to the virus.
Please disinfect tabletops and other work surfaces before you begin.
Please wash your hands thoroughly before handling kit elements.
Please wear a mask when working with kit contents.
UCC Disaster Ministries continues to offer Matching Grants of up to $250 to UCC congregations assembling CWS Emergency Cleanup Buckets and other Kits. Click here for full information!
---
Related News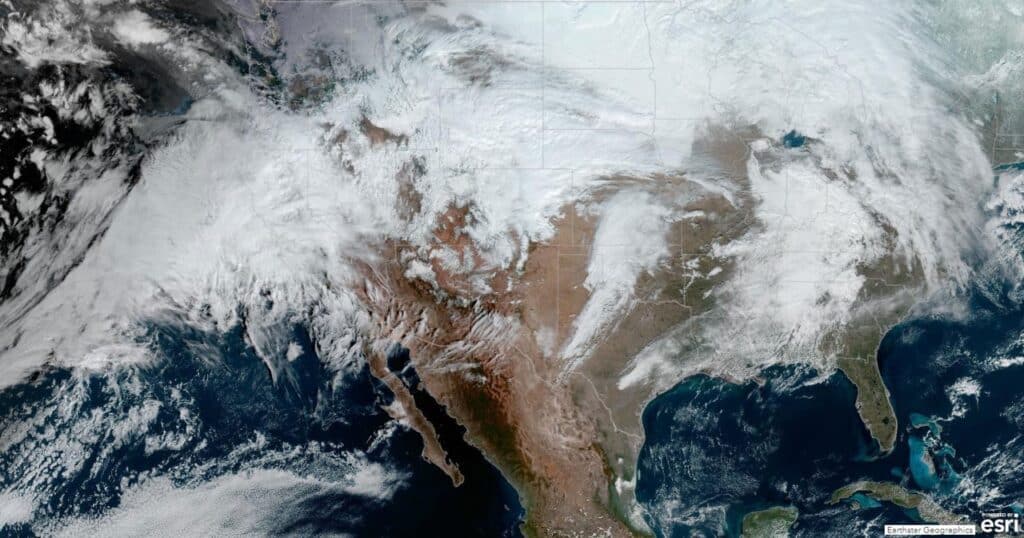 United Church of Christ Disaster Ministries is tracking a series of deadly storms surging up...
Read More