Response to other disasters during the COVID-19 pandemic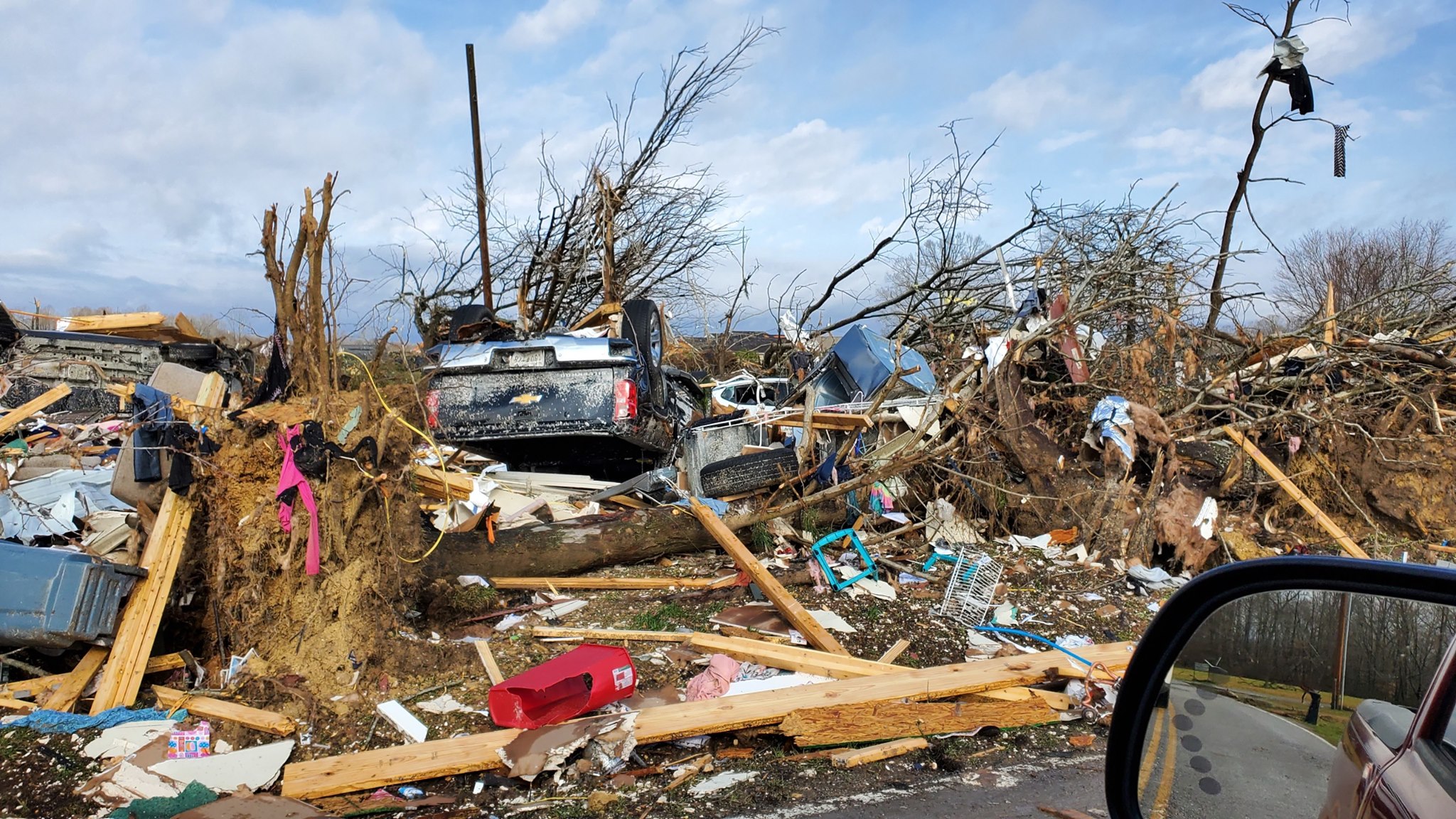 COVID-19 doesn't give other disasters a holiday. To the contrary, it complicates immediate response as evacuees and volunteers who come to help them struggle to "social distance" in food lines and shelters, including the thousands who right now are fleeing flooding and two dam breaches in Michigan and wildfires in Florida.
The New York Times May 21 reported the same dilemma in eastern India and Bangladesh, where on Wednesday Cyclone Amphan "upended communities where people had been locked down amid rises in coronavirus, forcing a dilemma of whether to shelter in place or evacuate" to packed emergency shelters.
In addition, COVID-19 has hit a very large "pause" button on cleanup and long-term recovery from earlier disasters, including survivors of several pre-2020 hurricanes and the rash of nearly 500 confirmed tornadoes that killed 76 people across the U.S. Southeast earlier this year.
And as if all that wasn't quite enough, an active 2020 hurricane season is forecast, threatening severe weather conditions not only in coastal areas but far inland. The Atlantic hurricane season officially begins June 1.
United Church of Christ Disaster Ministries and UCC Conference Disaster Coordinators, along with their partners in disaster recovery, are struggling together on how to meet disaster survivors' needs – and volunteers' persistent desire to help – while keeping them safe from COVID-19 infection.
Issues include safety in congregant housing, feeding, transporting and deploying volunteer work teams and getting them the personal protective equipment they need.
The UCC has an active program of disaster long-term recovery, which most recently has been deploying volunteer work groups (mission teams) to hurricane rebuilding sites in Florida, North Carolina and Puerto Rico. Some conferences (geographic judicatories) also deploy volunteers at recovery sites – for example, flood recovery in Pennsylvania.
One rebuilding project is in the Florida Panhandle, where Hurricane Michael caused significant damage in 2018. "Right now we have suspended all volunteer travel through September 2020," said Eden Roberts, volunteer manager.
"My thoughts are that we will have to cap volunteer numbers at a low number to allow extra sleeping space. Perhaps only allow in-state teams for a short time," Roberts said. "These are just a few things I've seen other organizations talk about."
"Being prepared for disasters is on a lot of our minds," said Karl Jones, Conference Disaster Coordinator for the United Church of Christ Pennsylvania Northeast and Southeast Conferences. "Next time we get a bad storm will be interesting. Especially how to prioritize the needs of the most vulnerable, underserved, unrepresented."
All volunteer work teams helping 2018 flood survivors in Pennsylvania "have now suspended," Jones said. He noted that Pennsylvania is among states limiting disaster volunteers to those within driving distance of home, effectively saying, "Volunteer in your own community first before going somewhere else. That is, if reopening guidelines allow."
To date, in Puerto Rico, all work to restore Hurricane Maria-damaged homes is on hold. More than 400 UCC volunteers helped restore more than 100 homes damaged by the 2017 hurricane before rebuilding was suspended.
"All our teams coming from the mainland had to cancel their trips due to the pandemic," said Lydia Rosaly Velasquez, Social Action and Response Coordinator for UCC's sister church and partner IEUPR (Iglesia Evangelica Unida de Puerto Rico). "Our last team was here in February. Our staff has not been able to complete any work either because Puerto Rico is under a very strict lockdown and curfew were only essential workers are able to leave their houses for work."
Velasquez continued, "The teams that had to cancel are hoping to be able to reschedule sometime in the near future but times are very uncertain and I have not rescheduled anything yet." About 100 households are still awaiting help restoring their homes – mostly lost roofs – damaged in Hurricane Maria, she said.
The COVID-19 pandemic also has hindered recovery work after the multiple earthquakes that have shaken Puerto Rico since December 2019. "No earthquake recovery but still shaking!" Velasquez reported. "All our projects have been delayed. The pandemic has affected us tremendously."
FEMA (the Federal Emergency Management Agency) offers specific advice related to disaster preparedness during the COVID-19 pandemic.
First and foremost, it says, "Do not let COVID-19 virus prevention stop you from seeking shelter during severe weather. If sheltering in a large group, take steps to ensure you are following Centers for Disease Control guidelines on social distancing. Follow guidance from local authorities on evacuation and sheltering as it pertains to COVID-19 prevention guidelines."
FEMA notes that it and other federal agencies, along with the American Red Cross, "have modified policies and planning and have taken actions to ensure the federal government can respond to any disaster during its continued COVID-19 response efforts.
Click here for UCC Disaster Ministries disaster preparedness resources for households and congregations, including its "Disaster Preparedness Manual for Churches."
Click here for updates regarding volunteering with the UCC at a disaster recovery site.
---
Related News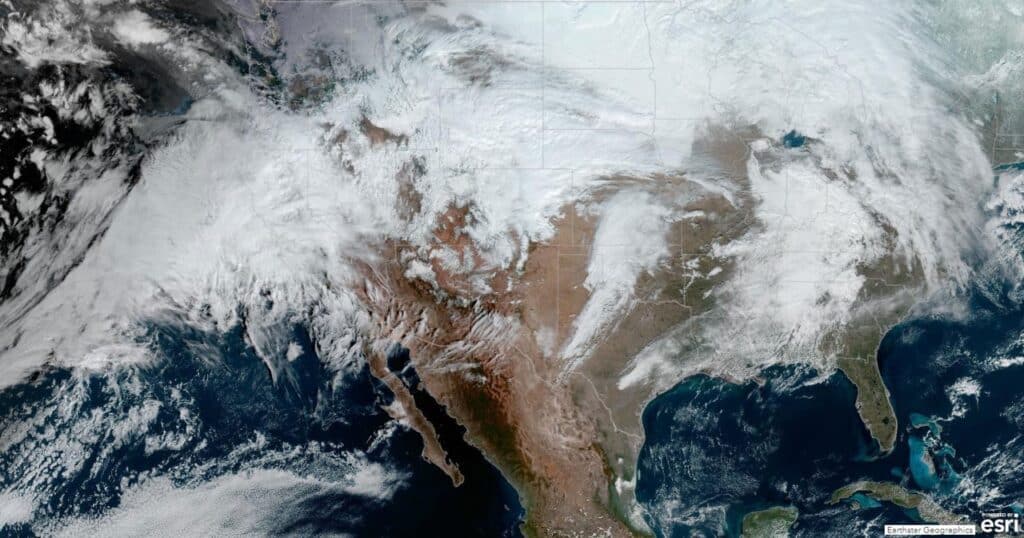 United Church of Christ Disaster Ministries is tracking a series of deadly storms surging up...
Read More