UCC has met the goal! 50 earthquake-resistant homes in Nepal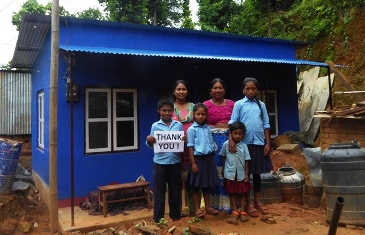 UCC Disaster Ministries is celebrating the fulfillment of its promise of $200,000 for construction of new, permanent, earthquake-resistant homes in Nepal. The UCC's last installment of $50,000 was sent recently.
Thanks to careful stewardship, the funds will complete more than 50 homes for some of the most vulnerable survivors of the two powerful earthquakes in 2015 that left nearly 9,000 people dead and hundreds of thousands of homes destroyed or damaged.
"Forty homes already have been completed, and the rest are underway," confirmed Ryan Iafigliola, Director of International Field Operations with UCC Disaster Ministries' partner in Nepal, the Fuller Center for Housing.
"This is out of 74 new homes completed by the Fuller Center since the earthquake. We're happy to help you celebrate the UCC's role in this work. You deserve it!"
UCC Disaster Ministries Executive Zach Wolgemuth said, "From day one our aim has been to respond in a way that is sustainable and ensures that families and communities do not suffer the same fate if there were to be another earthquake. There have been plenty of challenges but we've never given up and I have personally seen what proves to be a lasting impact on families and communities where we are working.
"While the Fuller Center does not respond to disasters," he added, "we partnered with them because they had already been working in Nepal pre-earthquake and I knew we could couple their development expertise with our disaster expertise, in true partnership, to do something amazing."
Local committees choose beneficiaries based on their economic level and their loss, with priority given to those who are low-income, have children or disabled people in the family, are presiding over single parent households, and who have special needs.
Many have stories like that of Thuli Mijar, 69, a single parent whose 34-year-old widowed daughter and four children live with her (family pictured above).
The 2015 earthquakes totally destroyed their home. They ended up in a temporary shelter that flooded when it rained and was freezing cold in winter. The two women work, but earn too little to save money to build a new home.
Before being selected to receive a new house, Thuli Mijar said, "Even with all problems we are living our life but when it is too much for my grandchildren … I feel, 'Why I can't do anything for them?'"
Not only is their new home earthquake resistant, it increases personal security for this female-headed household and a healthy environment to live and rear the children – three girls and a boy.
The 40 UCC homes completed in Kimtang and Trishuli so far include 25 in the more urban areas at $5,000 each, and 15 in the more rural areas at $3,000. The UCC's final installment of $50,000 is being used for more homes in rural areas.
In some cases, families received housing grants from the Nepali government, but those grants were not always enough to fund entire houses and left out some families, Iafigliola said.
Wolgemuth added, "We wanted to hold the Nepali government accountable for the funds they had received from the international community and insisted that this money be used first so that we could leverage our response accordingly."
"The UCC funds helped to wrap around that program, giving funds that would help families to complete their homes and helping families that the government program missed," he said. "As a result, we didn't spend the full $3,000 on some of the rural homes, which means that the UCC funds will end up assisting over 50 families rebuild."
Homes in urban areas are built with concrete blocks. In rural areas, where blocks are not available or affordable, homes are built with stones or bricks using methods recommended by the Nepali government.
"The building materials such as stone may appear to be the same as before the earthquake, but using better techniques and being more selective with stones allows them to have improved earthquake strength," Iafigliola said.
Beneficiaries help build their own and neighbors' homes as they are physically able, and agree to repay the cost of the home on a no-profit, no-interest basis, typically over 10 years. As funds are repaid, they will be used to build more homes. Fuller Center for Housing's goal is 200 homes in all.
The homes being constructed are small – typically between 300 and 350 square feet – to keep them affordable. When possible, the designs allow for expansion later after families get back on their feet.
The typical urban home has two rooms, a covered porch, kitchen space, and a bathroom with an Asian squat toilet and a shower. Rural homes use more of the families' own wood and have a detached latrine.
In all, UCC Disaster Ministries has provided nearly $390,000 for earthquake recovery in Nepal: $40,000 through the ACT Alliance for immediate response; $149,818 through ACT Alliance partners for long-term livelihood recovery projects; water, sanitation and hygiene projects, and psychosocial care for earthquake survivors, and $200,000 through The Fuller Center for Housing for building homes.
---
Related News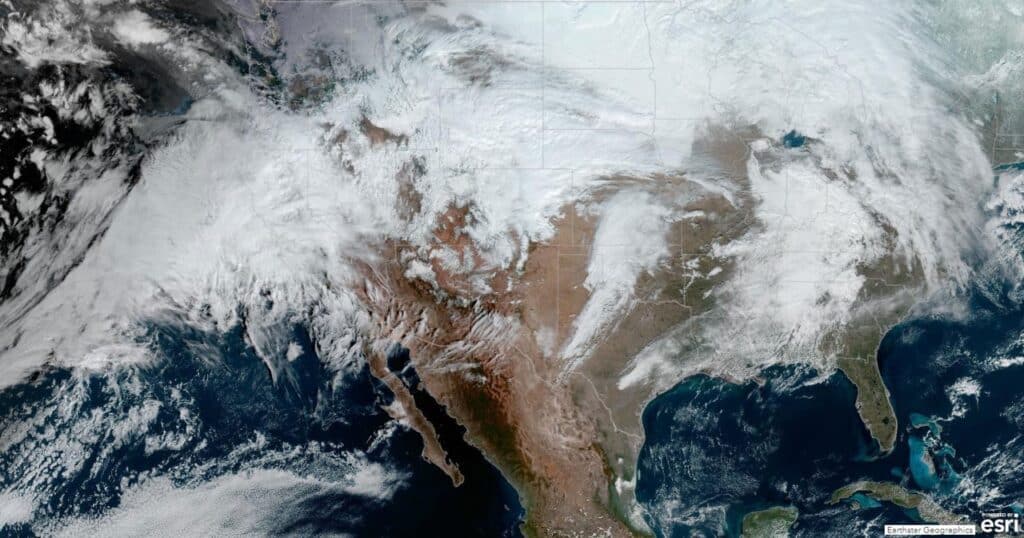 United Church of Christ Disaster Ministries is tracking a series of deadly storms surging up...
Read More