UCC rallies support for derecho response in Iowa
Background
The derecho* that hit central Iowa unexpectedly on August 10 with damaging winds was similar to a Category 2 hurricane. Winds clocked as high as 140 mph cut a 50- to 100-mile swath from Des Moines to the state's east. More than 90 percent of buildings in Cedar Rapids were damaged. Four people were killed. At the peak 600,000 in Iowa were without power, and more than one million in the greater Midwest. As of August 19, more than 10,000 remain without power. More than 100 people are still in shelters. Some 25,000 meals have been distributed, with many feeding programs still operating in Cedar Rapids, where the current disaster recovery focus is tree limb and brush removal, and tarping damaged roofs.
While Iowa was the hardest hit, a total of 10 states were impacted by the derecho: South Dakota (SE), Nebraska (NE), Iowa, Illinois, Wisconsin (S), Indiana (N) (lesser  effects: Missouri, Michigan, Ohio, Kentucky). Only Iowa got a federal disaster declaration.
The UCC's Response
At least three UCC congregations are in the high impact area: Hope UCC in Hiawatha, First Congregational UCC in Cedar Rapids, and First Congregational UCC in Belle Plaine. The Cedar Rapids building sustained damage. All three churches and their members are reaching out to help their communities recover, even as they deal with their own cleanup.
After the derecho passed, Belle Plaine UCC and its pastor, the Rev. Kate West, took the lead feeding people in the town of Belle Plaine, population 2,500, providing 500-750 lunches per day for a week, reported Iowa Conference Disaster Coordinator Brice Hughes. The Iowa Conference is working with the pastor to provide a solidarity grant to assist with their extra expenses.
West's church also fielded offers of donations and volunteer help and offered hospitality for a group of college students who came in to Belle Plaine to help with tree and brush removal.
"Due to the pandemic, work groups from outside Iowa are not being accepted at present," Hughes cautioned, "as COVID-19 cases in Iowa have been skyrocketing during the past three weeks." He said it is unsafe to enter from outside the state at present.
Hughes also reported that:
Don Miller, UCC Conference Disaster Coordinator from Kansas, delivered Clean-up Buckets to Belle Plaine on August 17. No additional need for Cleanup Buckets has been expressed at present.
UMCOR is currently active in Cedar Rapids. They are coordinating volunteers who are mostly doing outdoor brush removal and putting tarps on damaged roofs.
Hughes has started conversations with Disciples of Christ Week of Compassion representative Caroline Hamilton-Arnold about cooperative efforts in the future. At this time, there are no plans for a Mission Station.
As Long-Term Recovery Groups (LTRGs) form, there may be a need for seed money to help them get established and begin work.
As LTRGs form and the effort shifts from emergency response to rebuilding, there may be a need for case managers. Community Action is currently coordinating case management.
UCC Disaster Ministries is working closely with the Iowa Conference on the response. UCC's support will be most needed in the long-term recovery phase, which will begin soon.
Read more in these UCC News stories:
September 1, 2020 – After 140-mph winds, Iowans get support from each other and UCC Disaster Ministries
September 1, 2020 – In response to disaster, an outpouring of UCC support
* A derecho is a line of intense, widespread and fast-moving windstorms and sometimes thunderstorms that moves across a great distance and is characterized by damaging winds.
---
Thank you for helping to make the UCC response a reality.
Prefer to support the US Postal Service? Mail your check or money order made payable to the United Church of Christ to:
UCC
c/o Financial Services, 6th Floor
700 Prospect Avenue
Cleveland, OH 44115
Write Derecho Response on your check or in an attached note!
---
Related News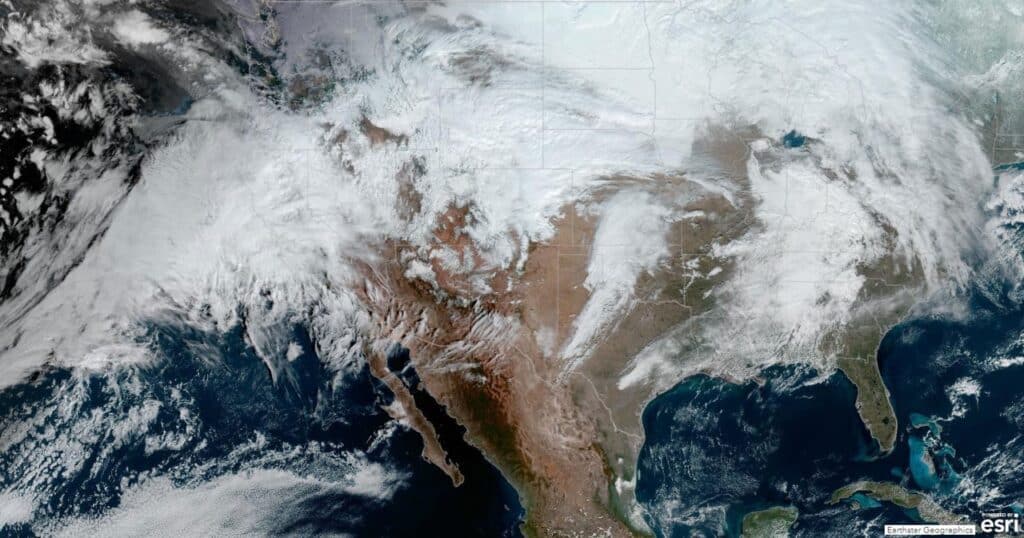 United Church of Christ Disaster Ministries is tracking a series of deadly storms surging up...
Read More