Resources for Combatting the COVID-19 Disaster
Resources for Combatting the COVID-19 Disaster
Following are selected resources for combatting the COVID-19 pandemic
especially focused on disaster preparedness, response and recovery.
Click here for even more resources for faith communities and households.
Daily COVID-19 Briefing from UCC
Cloth Face Mask Program – Model from UCC Indiana-Kentucky Conference
Get guidance for making cloth face masks for healthcare facilities in your communities that are short on personal protective equipment. Includes mask patterns.
Pandemic Preparations Checklist  (PDF)
By the Disaster Resource and Response Team, Southern New England Conference, UCC.
CDC Guide to Cleaning
Cleaning and disinfection recommendations from the U.S. Centers for Disease Control
A Concise Coronavirus Guide for Churches
Free coronavirus guide for churches from Christianity Today
Guidance for Congregations (PDF)
Presbyterian Disaster Assistance
Resources for Talking with Kids about COVID-19 
From the Washington School-Based Health Alliance, Seattle
Resources for Individuals and Families
With links to tips from FEMA, the Red Cross, Mr. Rogers and others, via the UCC Southern New England Conference website
The impact of COVID-19 on persons with disabilities
From the Bridging the Gap Project
CDC Coronavirus Web Page
Regularly updated information and tips from the U.S. Centers for Disease Control
WHO Coronavirus Web Page
Regularly updated information and tips from the World Health Organization
A Family Doctor Helps Separate Fact from Fiction (video)
In this 5-minute video from Colorado's Southwest Health System, Dr. Peter Lin explains how the coronavirus spreads, how to minimize transmission and who's at risk
What This Doctor Wants Us to Know About Our Fears Regarding Coronavirus (March 11, 2020)
An article by Dr. Abdu Sharkaway, an infectious disease specialist, via Thrive Global
Resisting the Pandemic of Prejudice
By Eugene C. Roehlkepartain, Vice President of Research and Development, the Search Institute
Faith, Common Sense and Reducing Panic (Feb. 12, 2020)
By Deborah Ringen, Transitional Minister of Health and Wellness, Southern New England Conference, UCC
Handwashing: Clean Hands Save Lives
All about clean hands, from the U.S. Centers for Disease Control
Hand Hygiene Website 
From the Henry the Hand Foundation, devoted to promoting "Four Principles of Hand Awareness"
Hand Sanitizer Recipe
How to make hand sanitizer with ingredients in the home, via Syracuse.com
CDC Revised Interim Guidance
CDC REVISES Interim Guidance for Administrators and Leaders of Community and Faith-Based Organizations to Plan, Prepare, and Respond to Coronavirus Disease 2019 (COVID-19)
CDC has revised and updated its Interim Guidance for leaders of Community and Faith based organizations.  Revisions were made on March 21, 2020 and reflect the following:
Clarification of appropriate mitigation strategies based on level of community transmission of COVID-19 and when a person with confirmed COVID-19 has been in the facility.
Consistency with guidance for other community settings (e.g., schools).
Additional considerations regarding:

when to cancel, postpone, or modify gatherings;
examples of how to modify religious services;
providing support to the local community (e.g., mental and spiritual health, social services); and
your organization's contribution to addressing rumors, misinformation, fear, and anxiety.
---
Related News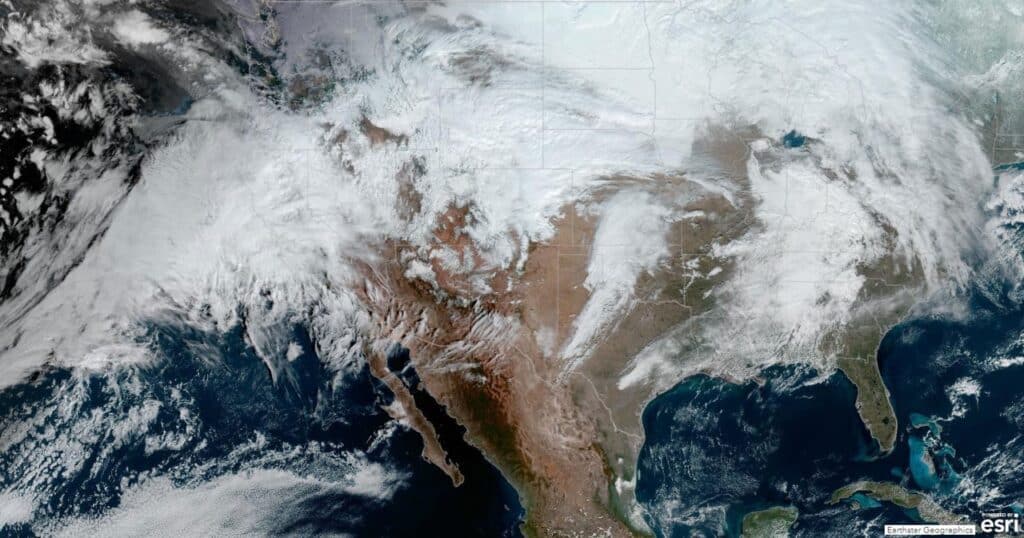 United Church of Christ Disaster Ministries is tracking a series of deadly storms surging up...
Read More