Collection of stories about UCC churches and hurricanes
Stories of UCC congregations affecting by, helping after hurricanes
Since Hurricane Harvey hit, UCC News and UCC Disaster Updates have carried many stories of how United Church of Christ congregations have been impacted and how they are helping. Here is a collection of those stories so far.

Wisconsin UCC church, community raise money for Maria-battered Puerto Rico
October 13, 2017 – The small community of Platteville, Wis., rallied around its local UCC congregation to help raise more than $3,300 for hurricane recovery in Puerto Rico. The congregation turned an evening of planned family friendly fellowship into a fundraiser for the people of Puerto Rico. And as the news reported out of the U.S. commonwealth became more devastating, several members of the wider community joined in to help.
Post Irma, church uses what it has to help its neighbors
September 27, 2017 – As UCC Disaster Ministries communicates with its conferences and congregations in ministry to hurricane survivors in Texas, Florida and other states, it encounters stories of how they are using what they have to help their neighbors. Here is a story out of Florida post-Irma of how Miami Shores Community Church UCC made what it had available to meet many neighbors' needs.
Wisconsin church to donate fall festival proceeds to hurricane recovery
September 22, 2017 – The members of Windsor United Church of Christ are changing up how best to use the money raised from its annual Fall Festival. Typically, those dollars are used toward the church's expenses — helping pay bills and offsetting the other ministry costs. But this year, after a series of hurricanes rocked the southern United States and the Caribbean, the small Wisconsin congregation wants to share the dollars it collects this weekend, earmarking the money for relief and recovery in an effort to create a just world for all.
Early assessment in Florida finds damage to two UCC churches
September 14, 2017 – Following one of the strongest storms in U.S. history, many Floridians are getting back to their homes and neighborhoods, coming face-to-face with the aftermath of Hurricane Irma. Because of destruction, flooding and loss of power to millions statewide, leaders of the United Church of Christ are just beginning to learn about the storm's impact on the UCC community.
Corpus Christi congregation aids disaster distribution on Texas coast
September 14, 2017 – A United Church of Christ congregation in Corpus Christi is supplying a disaster distribution center in Port Aransas with much needed supplies in the aftermath of Hurricane Harvey, supported by the assistance of the wider church.
Cypress TX congregation returns home after Harvey
September 12, 2017 – A Category 4 hurricane in Texas, followed by flooding that brought raging water halfway up their front doors, didn't wash out a small congregation 25 miles northwest of Houston for long. Christ United UCC in Cypress returned to their fellowship hall for worship on Sunday. "If you look past the water, you see God's hands at work doing marvelous things in people's hearts – wonderful," Christ United Pastor the Rev. Jeffrey Willey told his congregation on Sept. 10.
Florida family, fleeing Irma, finds temporary church home in Ohio
September 12, 2017 – Melinda Webster followed the news of Hurricane Irma closely as the storm approached the Southern Florida shores. Faced with the decision to evacuate, Webster and her 97-year-old mother left Tallahassee and drove north to Ohio to avoid Irma's path of destruction. Webster and her mother are staying with family in the small town of Tiffin, Ohio, for the week. And at least for one Sunday, they were welcomed guests at Trinity UCC.
Disaster Ministries staff visit Texas churches post-Harvey
September 05, 2017 – Churches across Texas and beyond are rallying to get Harvey survivors what they need most right now — cash, cleanup buckets, hygiene kits, and gift cards. UCC National and Conference staff are in Houston this week to meet UCC pastors and plan for long-term recovery. UCC Disaster Ministries has ordered 200 cleanup buckets for St. Paul UCC in Corpus Christi to distribute in Port Aransas and a $2,000 solidarity grant for its food pantry.
UCC congregations, organizations nationwide help after Harvey
September 05, 2017 – They may be separated from the people in Texas and Louisiana who have been hit hard by Harvey by thousands of miles, but members of the wider United Church of Christ want those suffering to know that they stand with them, and will do all they can to help them recover. From New York to Kansas City and beyond, churches are collecting donations and putting together Church World Service (CWS) cleanup buckets.
Holly Hill, Fla., congregation has volunteer housing for Matthew/Irma worksite
Union Congregational UCC Church in Holly Hill, Fla., converted its social hall into housing for volunteer work teams of up to 24 volunteers at a time who come to help Daytona Beach area householders repair and rebuild after damage sustained in Hurricane Matthew (October 2016). Many suffered additional damage when Hurricane Irma came through (September 2017).
---
Related News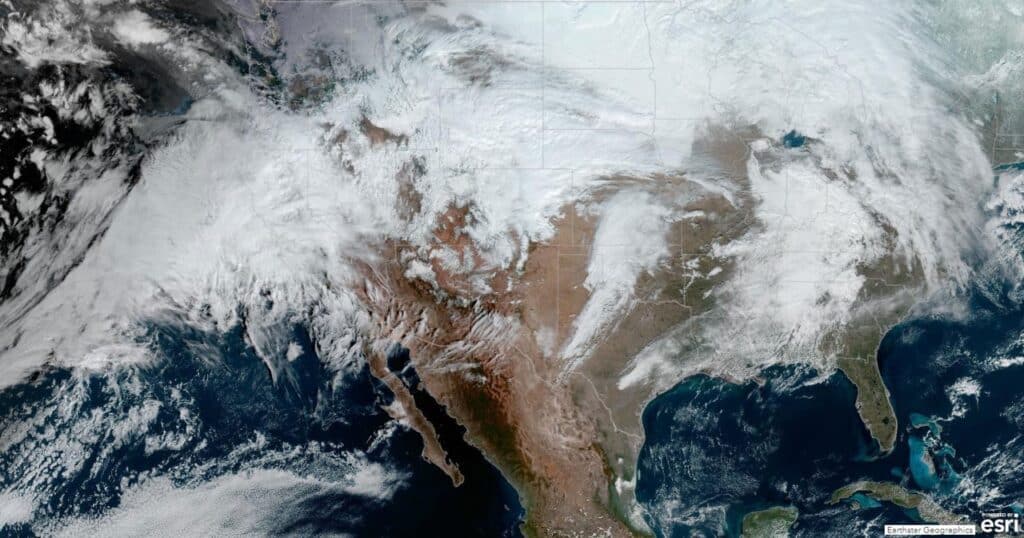 United Church of Christ Disaster Ministries is tracking a series of deadly storms surging up...
Read More