Dios es negro y tiene rastas.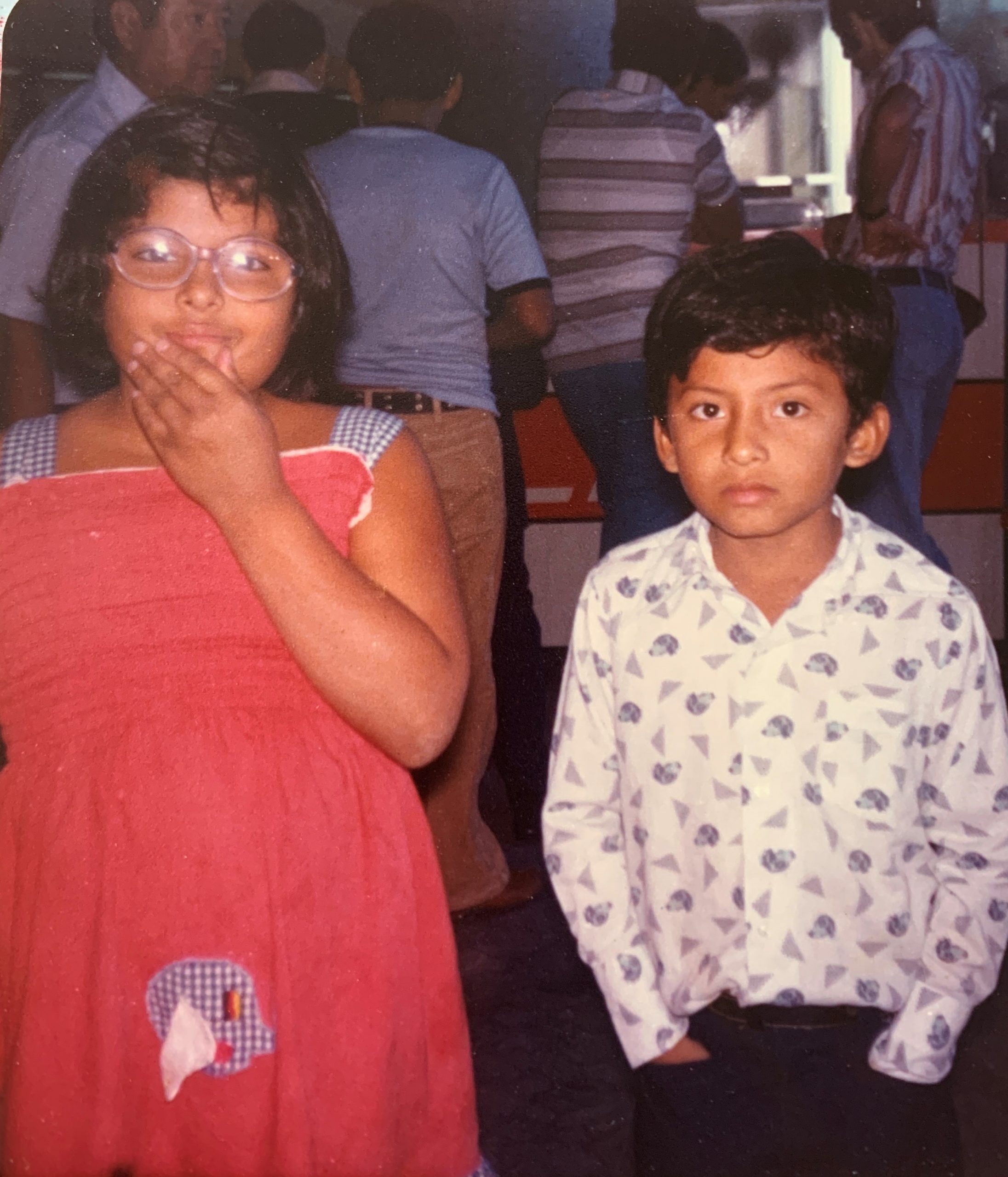 Cuando yo tenía como 10 años aun vivía en El Salvador. El sol Centro Americano teñía mi piel de mas color cuando la besaba con su calor. Una amiga de mi madre me molestaba apodándome "la negrita." Yo casi lloraba rogándole que no me dijera "así." ¿Por qué? ¿Qué era lo que me parecía un insulto al ser llamada de esa manera?"
Era una adolescente cuando mi familia y yo emigramos a los Estados Unidos. Nos radicamos en Long Island, Nueva York, en un vecindario bastante segregado.  El termino "Negro" tomó un significado totalmente diferente. Los Afroamericanos eran enemigos de los Latinos especialmente de los inmigrantes recién llegados. Yo crecí en Long Island, NY, en un vecindario muy segregado. Nos decían que no nos metiéramos con los Afroamericanos en la escuela porque ellos nos podían pegar. Mi tía había tenido un incidente recién llegada donde dos hombres negros le habían robado y la habían dejado tirada inconsciente en la calle. La tensión racial era muy real. Mi hermano siempre tenia un bate de baseball en su armario que usaba para cuando surgían las peleas entre los niños Latinos y los niños Negros en la escuela.
Fue hasta que llegué a la universidad que empecé a cruzar las barreras étnicas y raciales, y también comencé a hablar Inglés en público. Me intimidaba mucho hablar mi nuevo idioma porque en el bachillerato (la High School) había profesores ignorantes que se mofaban de mi acento, y por esa razón yo no me atrevía hablar Inglés. Fue también en la universidad cuando empecé a aprender de la cruel historia de la esclavitud y la segregación racial de la población negra de este país. Nunca aprendí este tipo de historia en El Salvador. Como tampoco aprendí acerca de Maximiliano Martínez, el presidente Salvadoreño de descendencia indígena que masacró a más de 32,000 indígenas en el año 1932. A mi auto-odio internalizado se sumaba mi lucha contra mi prejuicio racial.
¿Cómo se comienza a sanar de la supremacía blanca? Yo se que para mi; este ha sido un largo proceso que aún no termina. Cuando trabaje para una organización sin fines lucrativos que abogaba a favor de jóvenes LGBTQI, mi mundo se expandió. Estos jóvenes en su mayoría Latinos y Negros empezaron a enseñarme que nuestra lucha no puede ser por separado. Me mostraron, que el sumarnos y unirnos es mejor que el estar aislados cada uno en nuestra trinchera. Fue en estos foros, donde logré conocer a mujeres Negras de una gran fuerza que me enseñaron que luchar por la dignidad es simplemente eso luchar por la dignidad. Yo había categorizado el enojo contra la opresión como algo racial, como una agresión, como una amenaza y no como lo que era, un acto de resistencia. En una ocasión, un colega Negro con rastas de nombre Mustafá Sullivan recitó una bella poesía en un evento, y decía así:
"Cada 28 horas
Cada 20 horas
Cada 8 horas
Otra madre negra pierde
A su hijo
En esta dizque nación de Jesús
Donde la gente olvida
Que somos amor negro
y que la revolución es una época
cuando Dios esta hablando"

Cuando llegué a mi casa le dije a mi esposa: "Yo creo que Dios es Negro y tiene rastas."
Sanar mi prejuicio racial es para mi, un proceso. Comenzó en el momento en que admití que yo también había sido ciega a la marginalización que sufren mis hermanos negros, cuando reconocí que yo también había cometido actos de opresión y que muchas veces había estereotipado a los negros para hacerme sentir superior como persona inmigrante. Sanar de las heridas de la supremacía blanca que todos llevamos es un camino divino para arrancar de raíz esta noción errónea de que las personas negras no son buenas. Desde su llegada al continente Americano, las personas negras fueron categorizadas seres sin alma y fue así como se les deshumanizó. Los dueños de esclavos optaron por no enseñarles la Cristiandad a sus esclavos porque no querían bautizarles. Sin embargo, cuando ellos vieron que era ventajoso económicamente convertir a sus esclavos negros para tratar de hacerlos más sumisos, entonces empezaron a hablarles de Jesús. Lo que los opresores no imaginaron es que al hablarle a sus esclavos del "el camino, la verdad y la vida;" la libertad sería una consecuencia.
Amada Dios/Diose:* Renuévanos con el entendimiento que Dios/Diose es mas grande, mas colorido, mas Amplio que lo que nuestras mentes pueden comprender.
*"e" se utiliza en Latinoamérica para hacer un pronombre inclusivo y no solo tener el sistema binario femenino y masculino
---
Related News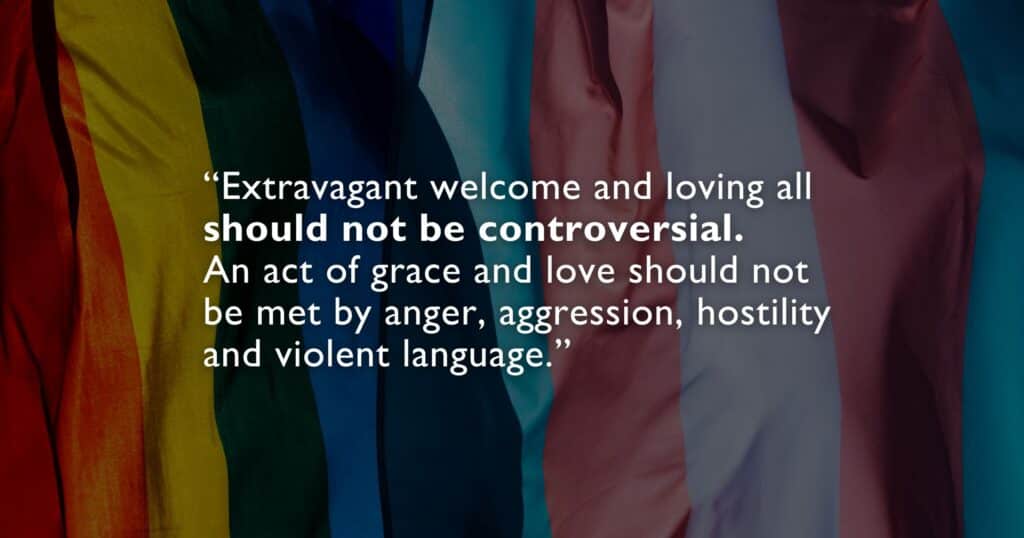 The United Church of Christ National Officers and the Conference Minister of the South Central...
Read More