Delegates pass resolution denouncing acts of white supremacy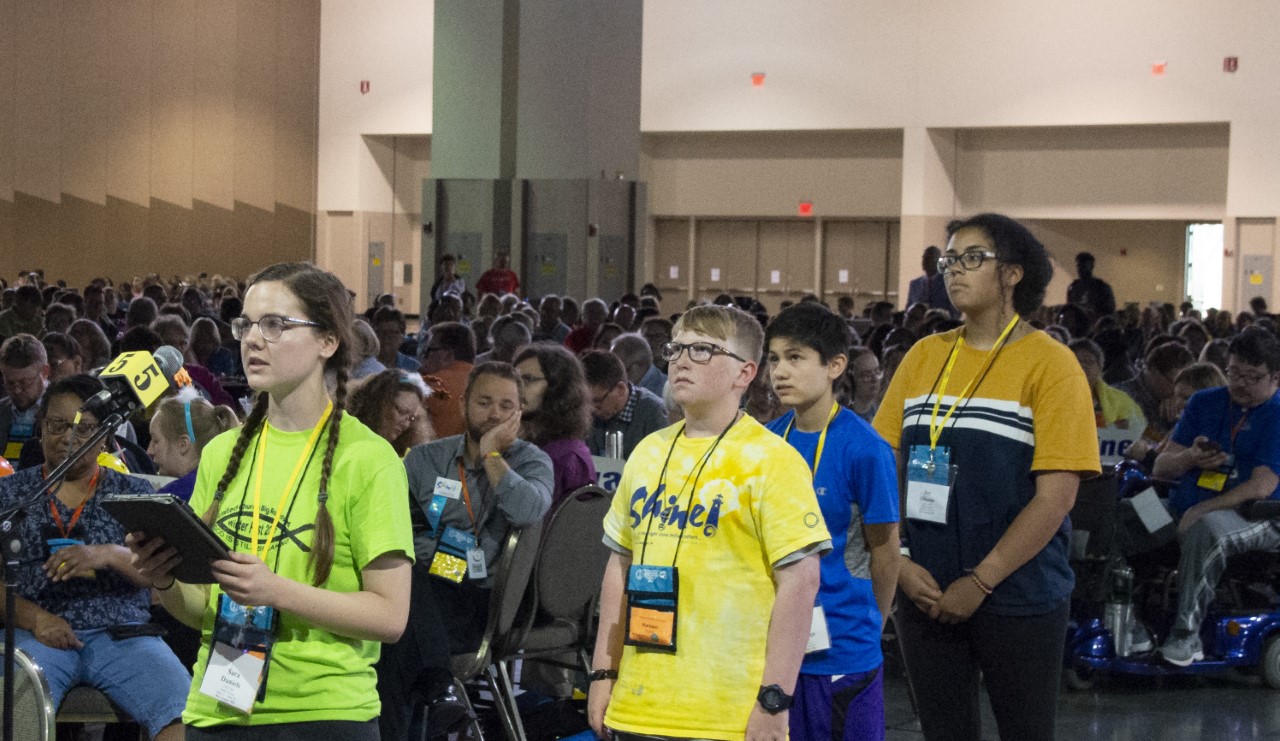 Delegates of General Synod voted to approve a resolution denouncing acts of violence in the name of hate groups on Monday, June 24. The Connecticut Conference, UCC, brought the resolution, titled "Denouncing Acts of Violence, Hatred, and Racism Carried Out in the Name of Neo-Nazi and White Supremacist Ideologies."
The resolution as written prior to committee work calls on congregations "to denounce all forms and expressions of white supremacist hatred" and "to speak and act in solidarity with all who are the targets of hate speech and actions." It also encourages each congregation to work with organizations of other faiths in efforts to promote racial justice.
During committee work, participants added two key points, according the Rev. Jocelyn Gardner Spencer, a Connecticut pastor on the committee. Some delegates wanted to see language that addressed how to respond to white supremacy discourse. Others asked for language that encouraged intentional dialogue with groups holding diverging opinions.
"We need tools to help have dialogue with those people so that they can transform," said the Rev. Jason Stump, pastor, St. Peter's UCC, Pine Grove, Penn., and delegate from the Penn Southeast Conference.
Stump said the new language on relationship and dialogue was important because many materials exist for self-examination and education, but it's very difficult to talk with those who have different perspectives.
"They are still children of God," said Stump. "There's something in them that it like us."
During committee, Gardner Spencer made a similar statement in which she suggested that responding to white supremist rhetoric takes a great deal of practice.
After lengthy discussion in committee, the group did form a consensus on the added language. According to Gardner Spencer, the resolution now calls all ministry settings of the UCC "to self-examination and repentance about white supremacy and to seek out dialogue and relationship with people of diverse backgrounds and perspectives."
After Committee Chair the Rev. Philomena Hare of the Massachusetts Conference presented the resolution, a group of Youth @ Synod gave their perspective of the issue. Kartsen Hulme, Sofia Berlanga, Sara Daniels, and Joy O'Hara spoke at the microphone.
Berlanga suggested that acts of violence such as the 2017 events in Charlottesville, Va., have been "brushed under the rug" and should be brought to the attention of the public again. "If hate crimes such as this are brought forward once again, we can accurately fight the battles we should already be fighting and inform people of what is happening in the world."
The resolution evoked no other debate and passed easily with only two dissenting votes.
Drew Page, a Synod Newsroom volunteer, is the News & Media Editor for the Connecticut Conference UCC.
---
Related News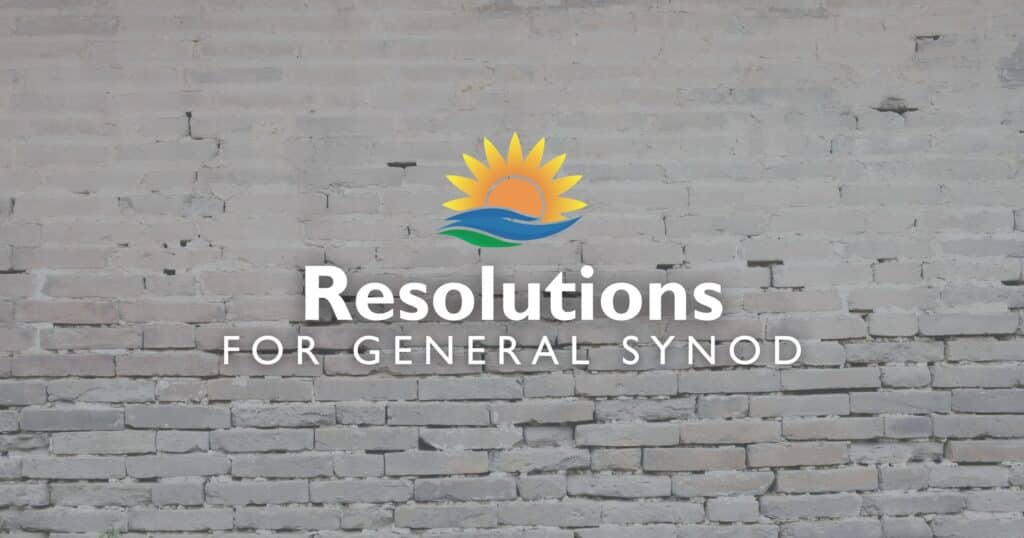 The 2023 General Synod of the United Church of Christ will consider 17 resolutions...
Read More