Delegates call on churches to commit to harm reduction advocacy
A resolution calling on advocacy for intersectional and transformational healing in harm reduction was overwhelmingly approved by United Church of Christ delegates to General Synod 34 in Indianapolis on Monday morning, July 3.
Originally submitted by the Metropolitan Association of the New York Conference, this resolution calls on UCC congregations to adopt covenants to commit to harm reduction practices and build communities of compassionate care, hospitality, and advocacy in partnership with people with lived experience of substance use.
"Health of the community has to be first," said CHHSM Associate the Rev. Elyse Berry, speaking to the resolution during the educational intensives on Friday afternoon, June 30. "We have to put in the background moralism, condemnation, and perfection of how one should be and put forth improvement, not perfection." 
Committee Chair Gretchen Deeg of the Northern Plains Conference, presented the resolution. She explained that the Committee made minor changes for the sake of clarification and to expand the list of historically under-represented groups listed as vulnerable groups.
"It is impossible for us to name every group impacted by substance use, but this list may help churches begin to identify who might be suffering from substance use in their communities," said Deeg.
'Trust, dignity and love'
During committee deliberation on Sunday morning, Terrell Jones, one of the proponents for the resolution, spoke of his own journey to abstinence and to the lives he has since seen in his continued work to help others because of the "trust, dignity and love we have showed them."
"Many nights on the benches in that park I cried because I was in so much pain; because I was not with my family," he said. "All that changed when I got into harm reduction. H.R. is a path to abstinence. I am abstinent now because of harm reduction. I may not have gone in the way people wanted me to go but I got there."
Delegates speaking in favor of the resolution shared similar stories. Cole Marshall, a delegate from the Minnesota Conference, talked about watching his childhood best friend not have the resources to fight his battle with heroin. "Having those resources would've been something that could have helped him," he said.
The only concern raised about the resolution the mention of "syringe access programs." Several delegates stated they were worried this would encourage drug use.
'It may save your life'
Delegates with lived experience in the value of harm reduction responded. "I can't stand in a room with these AIDS quilts and not certify how beautiful it is for us to be talking about harm reduction," said Davi Weasly of Bellingham, Wash., in the Pacific Northwest Conference. "If you are confused about this, find one of us because this is such a beautiful expression of the Gospel."
James Matarazzo of the Illinois Conference, who started his career in HIV research, said that at one time it was a statutory offense to carry a syringe in Rhode Island and Massachusetts unless you were a diabetic. "It is incredibly important to provide harm reduction measures, he said. "These things keep people safe who are going to use drugs anyway. We want to keep them alive to experience resurrection."
Melinda Love, a delegate from Missouri Mid-South Conference and a substance abuse counselor agreed. "I encourage you to support this resolution because it may save your life," said Love. "You are probably one surgery away from being the person on the other side of the table."
The resolution of witness, which requires a two-thirds majority to pass, received 650 votes in favor, 13 against and 3 abstentions.
The Rev. Diane Weible, a General Synod newsroom volunteer, is a former journalist and the owner of Enkei-Resolutions, a coaching and consulting business focused on supporting churches and ministers.
---
Content on ucc.org is copyrighted by the National Setting of the United Church of Christ and may be only shared according to the guidelines outlined here.
---
Related News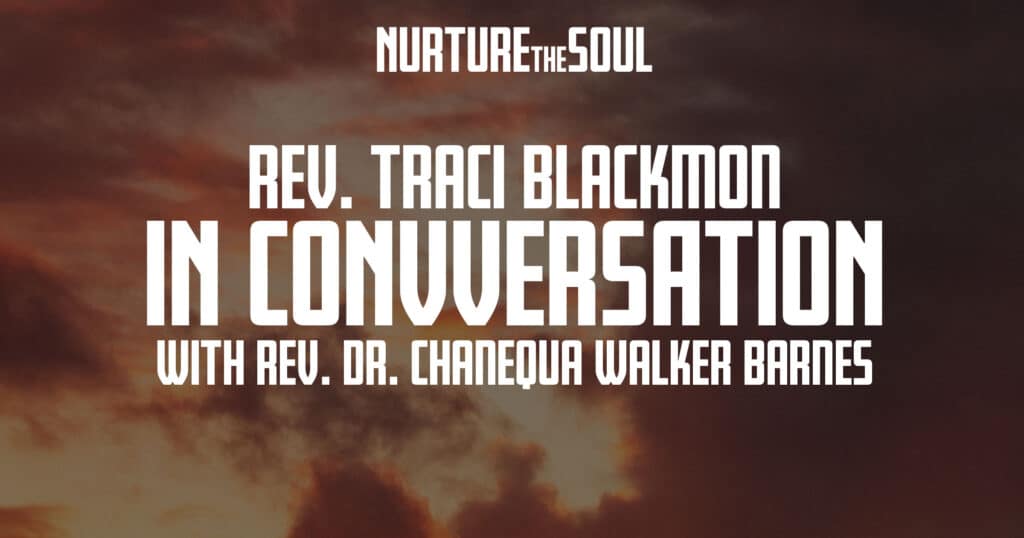 The impact of trauma and the need for self-care are vital -- and sacred -- topics for the...
Read More