Death penalty should be questioned 'even for the factually guilty,' UCC lawyer argues
Before attorney Don Clark worked for the United Church of Christ, he represented a death-row inmate. Clark and his legal team saved that man's life.
Clark tells that story — and comes out against the death penalty (with one exception) — in his new book, "Summary Judgment: A Lawyer's Memoir."
After 25 years as legal counsel to the UCC's national ministries, Clark has been busy since his 2015 retirement. A life trustee of UCC-related Chicago Theological Seminary, he's also a film and theater producer and co-owner of Chicago Magic Lounge — and now an author.
Awaiting electric chair
"Summary Judgment" focuses on the case of Tommy Hamilton, who admittedly had killed a man in 1984. Clark volunteered to take Hamilton's Alabama case when no lawyer there would take it. Hamilton was already convicted, sentenced and awaiting his turn on the electric chair when Clark entered the case.
The book details the flaws Clark discovered in Hamilton's original defense. Among them: One of Hamilton's trial attorneys was, by law, too inexperienced. Hamilton's borderline intellectual disability was not brought to light at trial. Nor was the role of a person who had a motive and may have manipulated Hamilton into the shooting. And there was more.
Clark and his team — including a partner from Chicago and a lawyer-nun from Alabama — argued successfully that Hamilton deserved punishment, but not death.
Emotion and the death penalty
The book also discusses Clark's feelings — and his convictions — about the death penalty.
"Certainly retribution is a human emotion," Clark told UCC News. "It's an understandable emotion in certain circumstances. And I share it when I hear about crimes against children, especially." But that, he said, is a reason to have a criminal justice system. It should "mitigate retribution as a motivation" so that decisions are guided "by something other than raw human emotion."
Clark's personal position on the death penalty matches, in part, that of the UCC General Synod. Since the 1960s, UCC Synods have repeatedly opposed capital punishment on moral, ethical, practical and racial-justice grounds.
"I'm opposed to the death penalty in general," he said. He wishes it would be "legislatively abolished" or "declared unconstitutional and a violation of the Eighth Amendment."
"But, having said that, I do make a personal exception with respect to cases of treason," Clark said. He views "treasonous acts as an existential threat to ordered liberty in general and the rule of law."
'Liberty at risk'
The criminal justice system "has the frailties that all human endeavors have," Clark said, and sentencing is its most complicated and subjective aspect. That's one reason why overturning wrongful convictions is not the only important work to be done in death-row cases.
"I don't believe that the conviction of innocent persons is the only possible flaw in a criminal justice system," Clark said. "…We wound up discovering that law enforcement, in Tommy Hamilton's case, had actually purchased perjured testimony and presented that during his trial.
"And while Tommy had admittedly committed the acts that he had been accused of, I think that if we allow purchased, perjured testimony to infect our criminal justice system, it puts everyone's liberty at risk and is something that needs to be guarded against, even for the factually guilty."
---
Related News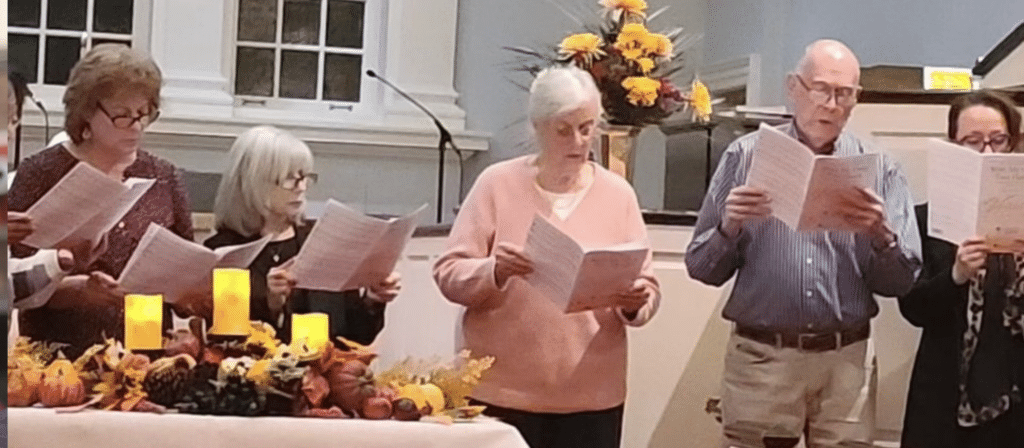 Many United Church of Christ congregations across the country participated in interfaith...
Read More