Deadline is Feb. 16 for consultants who want to assist in UCC executive search
A deadline is nearing for consultants who want to assist the United Church of Christ in its next executive search.
Applicants must reply to a "Request for Qualifications" — found here — by 5 p.m. EST Wednesday, Feb. 16, said UCC Human Resources Director Alisa Lewis. She is providing staff support to the search for the UCC's next general minister and president.
The United Church of Christ Board announced the search in a Jan. 25 letter to the wider church. Current General Minister and President John Dorhauer, serving his second four-year term since 2015, has announced he will not seek a third term.
In a search process described in the UCC Bylaws, the Board must recommend a single nominee to the 2023 General Synod. It's the Synod's responsibility — by vote of at least 60 percent of its delegates — to "call by election" the next general minister and president.
To start the process, the Board has appointed a Transition Planning Committee, chaired by one of its members, the Rev. Noah Brewer-Wallin of Allston, Mass. In addition to recommending an executive search firm, it will seek nominees for the GMP search committee, whose composition is also described in the Bylaws.
The Board hopes to choose a search consultant no later than its March 2022 meeting, said its chair, the Rev. Cameron Barr, in the Jan. 25 letter to the church. "We believe," Barr said, "that a search firm will aid the search committee in understanding who we are as a church and organization, ensure that the broadest possible pool of qualified candidates is encouraged to apply, and offer critical logistical support to the process."
---
Related News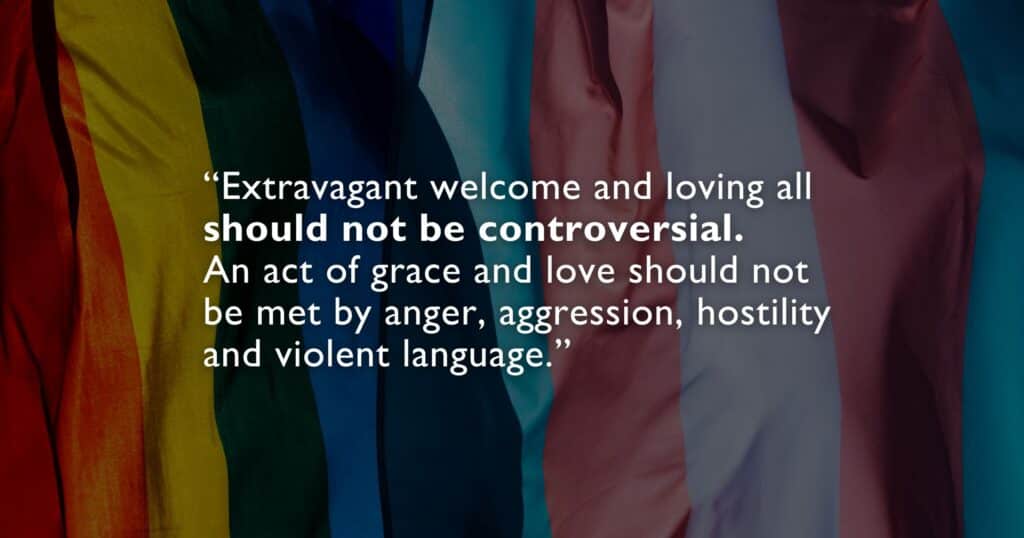 The United Church of Christ National Officers and the Conference Minister of the South Central...
Read More