David Beebe, Guillermo Bergado, UCC national staffers in 1990s, are mourned
Two longtime pastors who also served in the national ministries of the United Church of Christ have died: the Rev. David Beebe, 88, on March 4 in O'Fallon, Mo., and the Rev. Guillermo "Gil" Bergado, 91, on March 3 in Damaguete City, the Philippines.
Beebe was based in St. Louis as an associate with the UCC Stewardship Council for 10 years in the 1980s and '90s, focusing on stewardship education.
Bergado was a minister of evangelism with the United Church Board for Homeland Ministries in the 1990s, specializing in Pacific Islander and Asian American church development.
Beebe: 'Endless knowledge of and love for the UCC'
Born Sept. 7, 1931, in Nady, Ark., David Lewis Beebe was a graduate of Gentry (Ark.) High School and Salem (W.Va.) University and held degrees from two UCC-related seminaries, Pacific School of Religion, Berkeley, Calif., and Lancaster (Pa.) Theological Seminary. He was ordained to the ministry in 1959.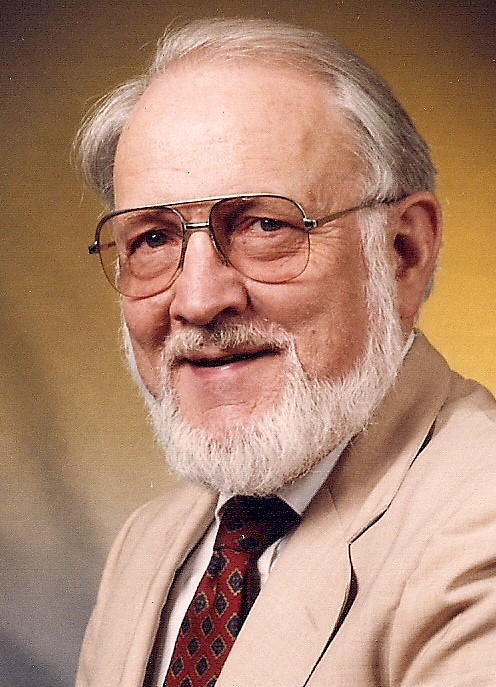 He was a college professor and chaplain and a local church pastor before joining the Stewardship Council staff. After leaving that national ministry, he served for more than 20 years in interim pastoral positions with numerous churches in the UCC's Missouri Mid-South and Illinois South Conferences – most recently at Zion UCC, Union, Mo., which welcomed him in November 2018. He also held interim administrative positions with Missouri Mid-South and its Eastern Association.
Beebe was a longtime member of the UCC Historical Council, "where he was universally loved and admired by his peers," said the Rev. John Dorhauer, UCC general minister and president, who was a local church pastor in Missouri when he met Beebe. While serving on the Missouri Mid-South staff, Dorhauer continued to value Beebe's encouragement and wisdom.
"I admired him then for his love of the church, his theological brilliance and his seemingly endless knowledge of and love for the United Church of Christ and its rich history," Dorhauer said. "David has always been a friend, a mentor and teacher, a peer and colleague to me personally. He has always been a light to his churches, insisting on decency and hope in a world where intolerance, cruelty and despair were all too common. He was kind at all times."
"If the United Church of Christ could be embodied in one person, it would be David Beebe," said the Rev. Cynthia Bumb, vice-president of spiritual care at Emmaus Homes, St. Charles, Mo., in a Facebook post upon learning his death. "He WAS the UCC. Pastor, preacher, historian, poet, advocate, friend."
Beebe's recent health challenges included pancreatic cancer, which he announced in a Facebook post on Oct. 1, 2019. He is survived by two daughters and their children. He was preceded in death by his wife, Judy Corfitsen Beebe, who died of cancer more than 20 years ago, and by his twin brother, Paul. Beebe lived in Lake St. Louis, Mo., and was a member of St. John United Church of Christ, St. Charles. A full obituary is here. [UPDATE, MARCH 16, 2020: A memorial service for David Beebe, originally scheduled to be held at St. John UCC on Sunday afternoon, March 29, has been postponed until further notice, in view of public health recommendations that travel and gatherings be limited to counteract the spread of coronavirus disease 2019.]
Bergado: 'Great example and model'
Guillermo Bergado, born Jan. 10, 1927, in the Philippines, earned a divinity degree from Silliman University in 1954 and was ordained in 1956. As a pastor of the United Church of Christ in the Philippines from then until 1987, he served churches in Calamba, Cagayan de Oro and Damaguete City, and helped form worshiping communities that eventually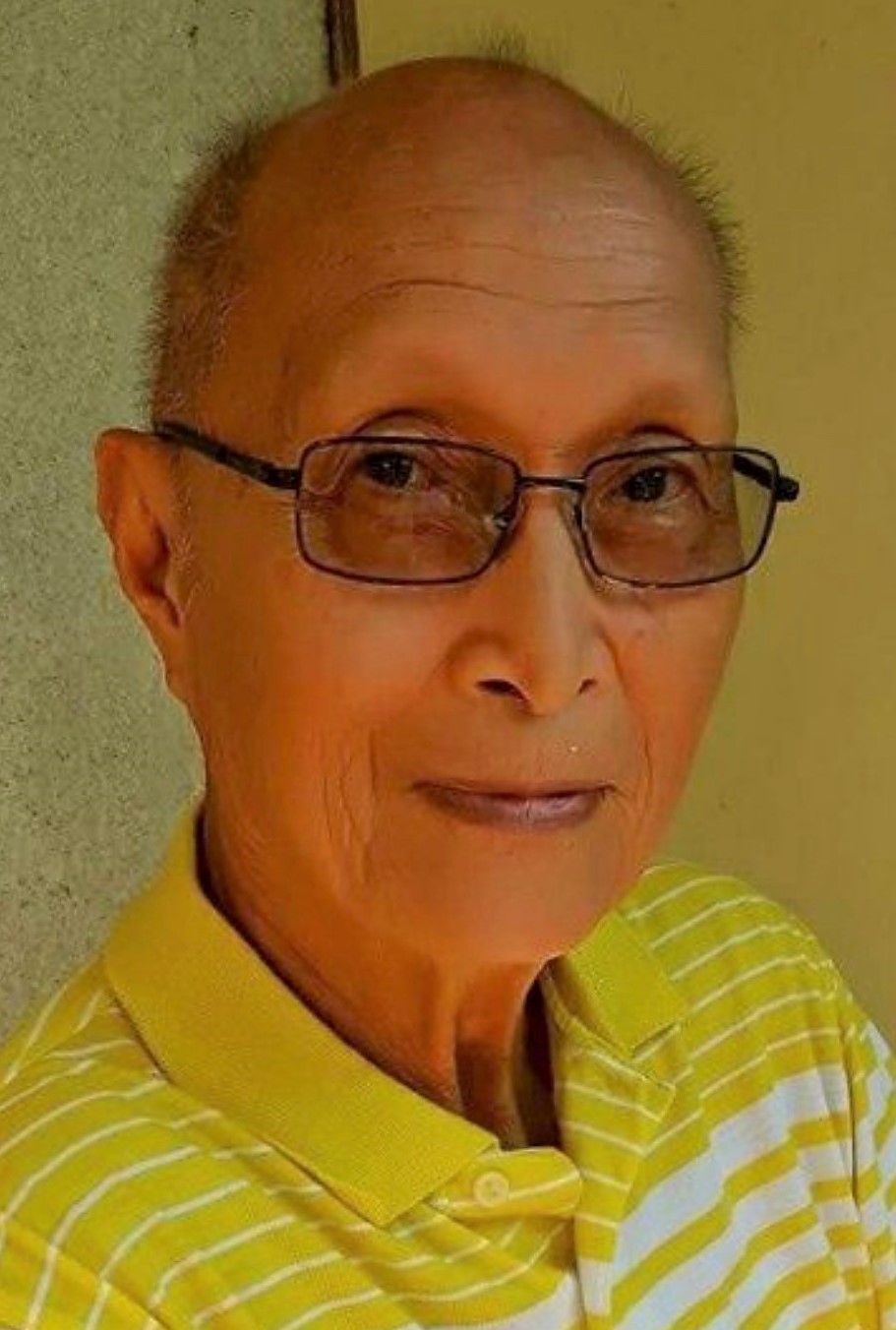 became UCCP congregations in Bogo, Lapasan and Camp Evangelista. He also started Campus Crusade for Christ International in the Philippines, serving as its first national director and, later, as its co-director for the Southeast Asia Pacific region.
He earned a master's degree in biblical studies from Trinity Evangelical Divinity School, Deerfield, Ill., and a D.Min. from Hartford (Conn.) Seminary.
Another UCC leader from the Philippines, the Rev. Jose A. "Joe" Malayang of Ypsilanti, Mich., said he regarded Bergado as "the ideal pastor and teacher for many of the younger generations of us, a great example and model to honor and emulate." Malayang, who headed UCBHM's Division of Evangelism and Local Church Development while Bergado was on its staff said Bergado traveled extensively, working with UCC Conferences to nurture congregations of a dozen-or-so nationalities and start new ones.
Malayang, who later headed Local Church Ministries as a national officer of the UCC, said diverse colleagues in the Philippines and the U.S. appreciated Bergado for his "total and authentic commitment to his calling, his joyful dedication to those whom he was called to serve."
In retirement, Bergado lived in Damaguete City with his wife of almost 65 years, Betty Managbanag Bergado, who shared in many aspects of his ministry. They were members of Silliman University Church, where services were held March 5.
---
Related News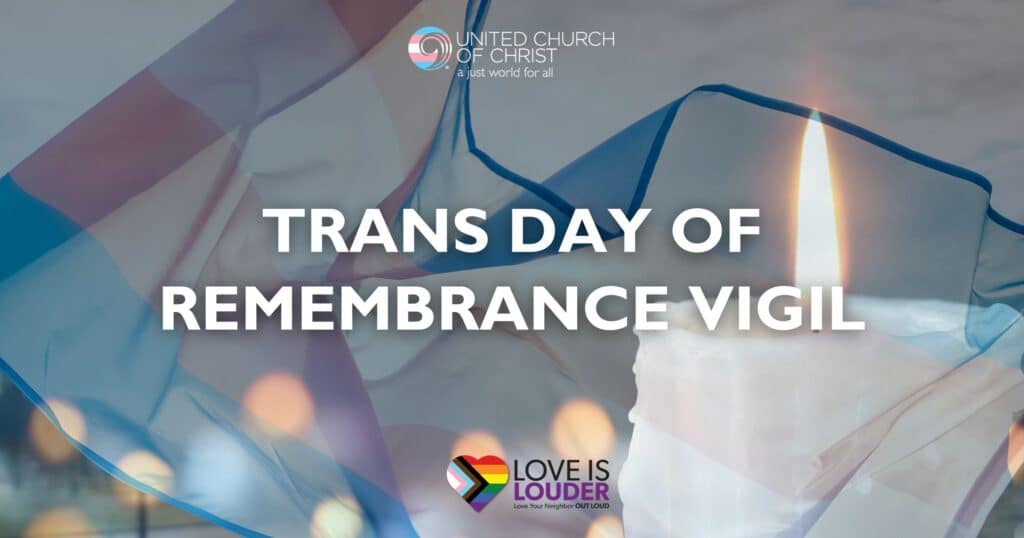 To mark Transgender Day of Remembrance (TDOR), the United Church of Christ hosted a vigil...
Read More