Reinventing Thanksgiving
The point is this: the one who sows sparingly will also reap sparingly, and the one who sows bountifully will also reap bountifully. – 2 Corinthians 9:6, NRSV
I love Thanksgiving. I love the food, from the turkey to the classic side dishes to the pies. I love feeding as many people as possible. I love the Macy's parade on TV, and I love the dog show that follows. ("The Bernese Mountain Dog: this gentle breed…") I even love ironing a special tablecloth.
I especially love that it's a holiday about being together and not about gifts.
Every year I remember the first Thanksgiving after divorce, when I had no one to feed and nowhere to go. My young children were with their dad, my father had just died, and I felt bereft. Every year I remember the kind woman, Georgia, who invited me to be part of her family that day. We sang together in the church choir, and it wasn't the only time she looked out for me and gave me something to be grateful for. The next year I was cooking a turkey in my own kitchen, in a home I hadn't yet imagined making.
Now the season of my life when I cooked for a big gathering has passed. Geography and remarriage changed all that long before Covid-19 became a factor. I've been reinventing Thanksgiving for almost a decade, celebrating what I can and reframing the rest. I've sown seeds of hospitality and gratitude, waiting for the harvest that will come with the next reinvention. Now I give thanks for this moment, this day, this life.
Prayer
We give thanks, gracious God, for good relationships that last despite distance and beyond time. We give thanks for the bountiful harvest of grace you offer. Amen.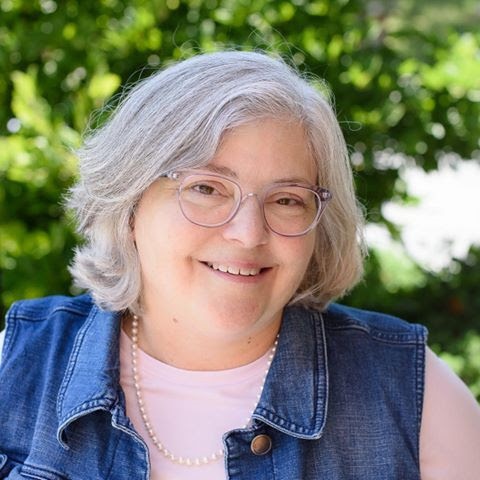 About the Author
Martha Spong is a UCC pastor, a
clergy coach
, and editor of
The Words of Her Mouth: Psalms for the Struggle
, new from The Pilgrim Press.