Creation care the focus of Nov. 30 Giving Tuesday campaign
Honor the earth. It's a sacred commitment in which many United Christ of Christ congregations are immersed. Honor the Earth is also an Native-led nonprofit organization founded to raise awareness and financial support for Indigenous environmental justice. Both will benefit from this year's Giving Tuesday campaign.
Care for God's creation is the UCC's 2021 focus for this giving opportunity, which this year falls on Nov. 30. The UCC plans to devote 70 percent of the funds raised to Honor the Earth, led by Winona LaDuke.
The remaining 30 percent of Giving Tuesday gifts will be utilized by the UCC Council for Climate Justice, a grassroots effort focused on climate education and environmental justice. The funds will be used to foster youth and young adult climate justice leadership.
'For the seventh generation'
"The decision to support Honor the Earth through this effort was made in conjunction with a recent decision of the UCC's Council for Climate Justice to intentionally focus solidarity efforts over the coming year to support the organization through activism, education and fundraising," said the Rev. Kent Siladi, the UCC's director of philanthropy. "This solidarity further reflects an ongoing relationship between the UCC and Honor the Earth that previously included UCC environmental justice trainings co-led by Honor the Earth in Minnesota as well as Winona LaDuke speaking at the 2015 General Synod."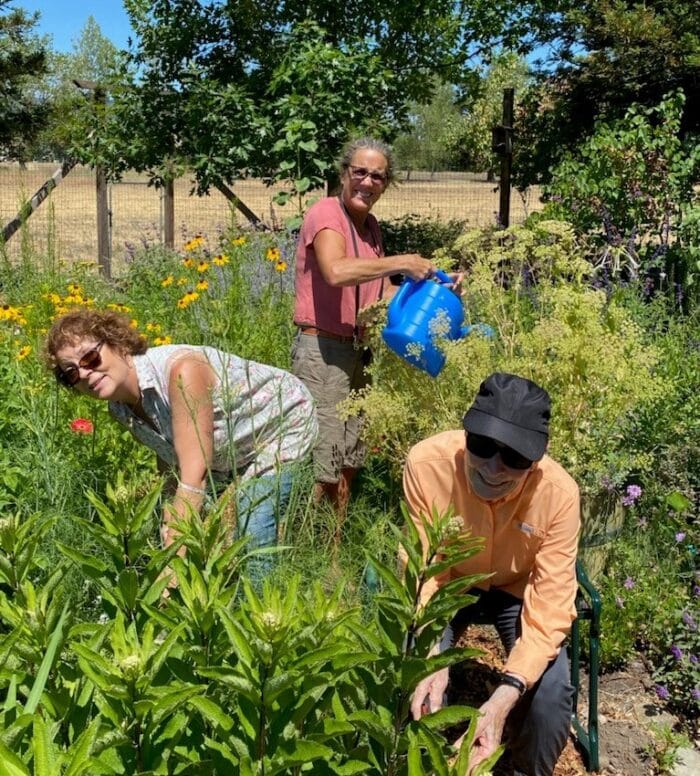 "At Honor the Earth, we fight for the new green economy — one that is clean, sustainable, and provides real opportunities for the Anishinaabe people," said founder Winona LaDuke. "Miigwech for this partnership with UCC to help keep our communities clean for the seventh generation."
"I love a lot of things about this unique giving opportunity," said the Rev. Brooks Berndt, UCC minister of environmental justice. "In a world where everyone is out for themselves, we are saying, 'Yes, we need financial support to do the work of justice, but in this initiative, part of our commitment to justice means we are also raising funds for an Indigenous led-organization on the frontlines of the struggle.' I also love how this is part of a larger effort to involve churches in actively supporting the work of Honor the Earth."
Giving has already started
Celebrated on the Tuesday following U.S. Thanksgiving, and fueled by social media and collaboration, the wider Giving Tuesday movement inspires millions of people across the globe to show up and give to causes and issues that matter to them.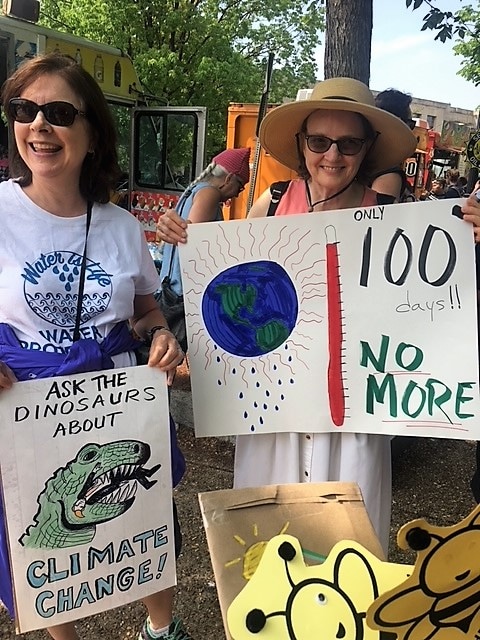 Three congregations with longtime ministries committed to climate justice have already contributed to the UCC's 2021 Giving Tuesday campaign.
The environmental justice ministry of Rock Spring Congregational, UCC in Arlington, Va., is working to make the church campus "net zero." Its most recent improvement, solar panels, are going up now. The congregation is also in partnership with Solar Village Project to bring solar energy to communities in India and Puerto Rico. And its "Plot Against Hunger" grows hundreds of pounds of food for local food banks.
"With our Giving Tuesday pledge, we are grateful to be a part of Honor the Earth's effective advocacy about the climate crisis and its particularly harmful impacts on indigenous communities like the tribal communities of northern Minnesota," said church member Laura Watchman.
'To enact climate justice'
First Congregational Church of Sonoma, UCC's Earth Care Team has grown to include other members of its community in California. The Earth Care Alliance group's 25 members meet regularly, and "are working to expand our conversations and our actions to our community and beyond, in service to Mother Earth — and to our own souls," said co-chair Elizabeth Griego.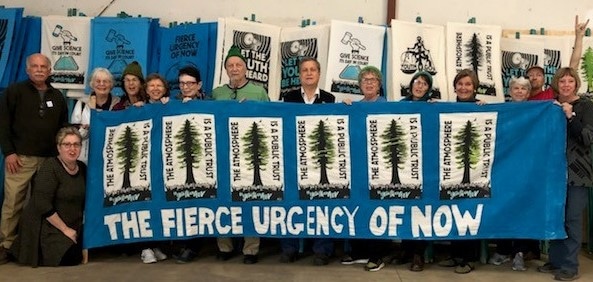 "The Earth Care Alliance is pleased to support the UCC's Giving Tuesday campaign that partners with Honor the Earth because we respect the emphasis on indigenous wisdom, music and art as way-showers in how to enact climate justice. We acknowledge the good work of Honor the Earth. We also support the benefits that come from effective partnerships for common purpose. In making this donation, we extend appreciation for the wisdom of the UCC to have sought out and supported the organization and resources of Honor the Earth that are designed to nurture and protect the health of Mother Earth as perhaps the highest priority for our faith communities, our country and our world."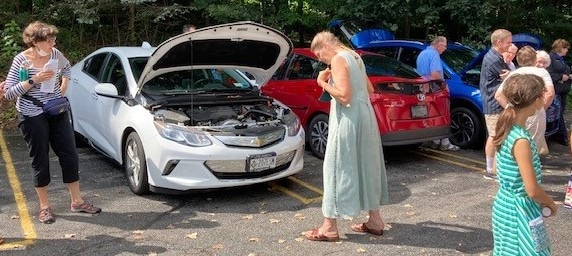 "Mountain Rise UCC, in Fairport, N.Y., has a long history of supporting organizations working to make our world a more just and sustainable place where all life can flourish," said Bill Bross, an environmental activist for more than 40 years. He leads the church's Green Climate Action Team and represents Mountain Rise UCC in work with three local climate-change organizations, including the Rochester Area Interfaith Climate Action group.
"We have been working on the climate change issue and are excited that the UCC is now working with and supporting Honor the Earth," Bross said. "We hope that the Giving Tuesday offering is a big success this year and are pleased to support this year's offering with a contribution."
Five actions to take
Beyond raising funds, the UCC environmental justice ministry is encouraging churches and congregants to take tangible steps to support this year's campaign. The Council for Climate Justice has developed a list of five actions to join in sacred solidarity with Honor the Earth. "The very unique aspects of this Giving Tuesday initiative speak to our commitment to live out our values," said Berndt. "When you act according to your values, it leads you new and innovative directions that break from the norm."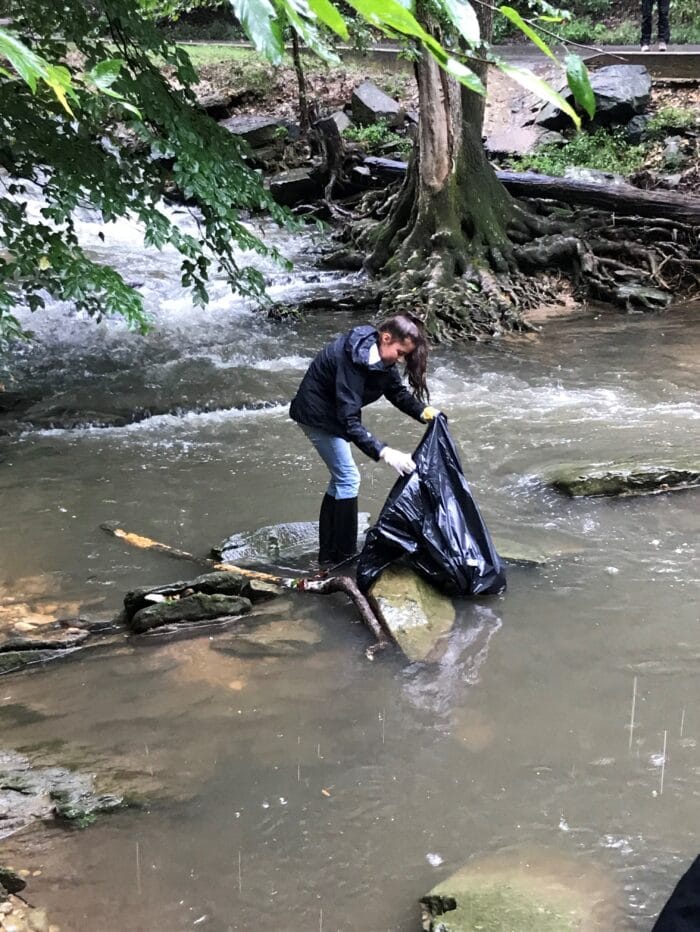 Last year's Giving Tuesday effort for Refugee Ministries raised over $100,000 on Giving Tuesday. The goal is $150,000 this year.
"John's Gospel says, 'A new commandment I give you: Love one another. As I have loved you, so you must love one another (13:34).' As we stand in this moment in time, we recognize that the new commandment of this moment is for us to love one another by honoring our shared earth," said the Rev. Laura Martin, Rock Spring UCC's associate pastor. "We cannot love one another without responding with passion, commitment and vision to the reality of climate change. Rock Spring UCC is thrilled to support the work of national church and Honor the Earth in living out this new commandment in transformative ways."
---
Related News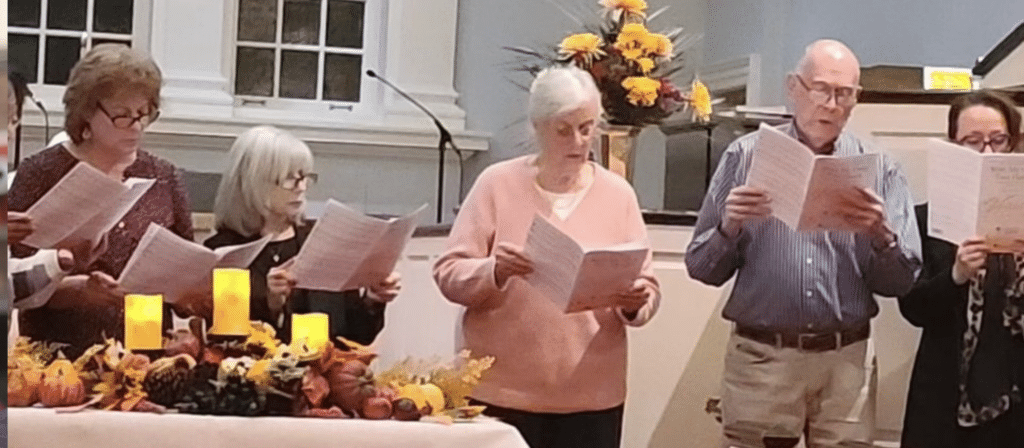 Many United Church of Christ congregations across the country participated in interfaith...
Read More