D.C. conference provides resources, knowledge to pastors of new inclusive church starts
The Rev. Aaron Wade wants to set pastors of new inclusive churches on the road to success and longevity. More than two years in the making, the pastor of The Community Church of Washington D.C. United Church of Christ has organized the 2015 Inclusive Church Conference to provide clergy and lay leaders the resources, tools and information they need for their new church starts to thrive.
The event is taking place Friday, May 22, to Sunday, May 24, in Washington, D.C.
"The goal of this conference is to equip, empower and motivate inclusive church start pastors and leaders to fulfill God's vision with their ministry," said Wade. "It's for pastors of new churches who need resources, and to provide them the opportunity to ask people who have been in this work for a while how to galvanize energy, reach success, and create longevity."
"It's great to see such a committed initiative from a new church planter," added the Rev. David Schoen, UCC minister for congregational assessment and support.
The nearly 80 registered attendees are pastors from all over the United States representing several Christian traditions – including Pentecostal, Baptist and Presbyterian – who are looking to shift their connections. But Wade said most of the attendees are nondenominational who started a church because "they felt the inspiration of God." Wade hopes to connect these individuals with the UCC, and anticipates that 20 new UCC communities could come out of this gathering.
"We want to share the beauty of our denomination," Wade said. "A lot of folks are looking to connect with a church where they can be themselves and continue to grow, so we want to expose them to the UCC and see if we can foster relationships."
A welcome reception will be held Friday, May 22, at the Washington, D.C., offices of the Human Rights Campaign. Plenary, workshops and panel discussions will follow on Saturday, May 23, at Covenant Baptist UCC. Topics to be addressed include church leadership development, how new church start pastors can avoid burnout, creating multiple income streams, and using technology and social media to market a ministry. The group will come together for a closing worship service on Sunday, May 24, at The Community Church UCC.
As a recent new church start pastor himself, Wade referenced his personal experiences when planning the conference. Community Church UCC, which he started in 2010, has grown to 309 members with an average worship attendance of 145. Many of the speakers and presenters at the Inclusive Church Conference are Wade's mentors and members of his support team whom he has learned from along the way. 
"I like to have folks smarter than me in the room, and I'm bringing them together to share their knowledge and resources," Wade said. "I still want to learn from everyone there."
---
Related News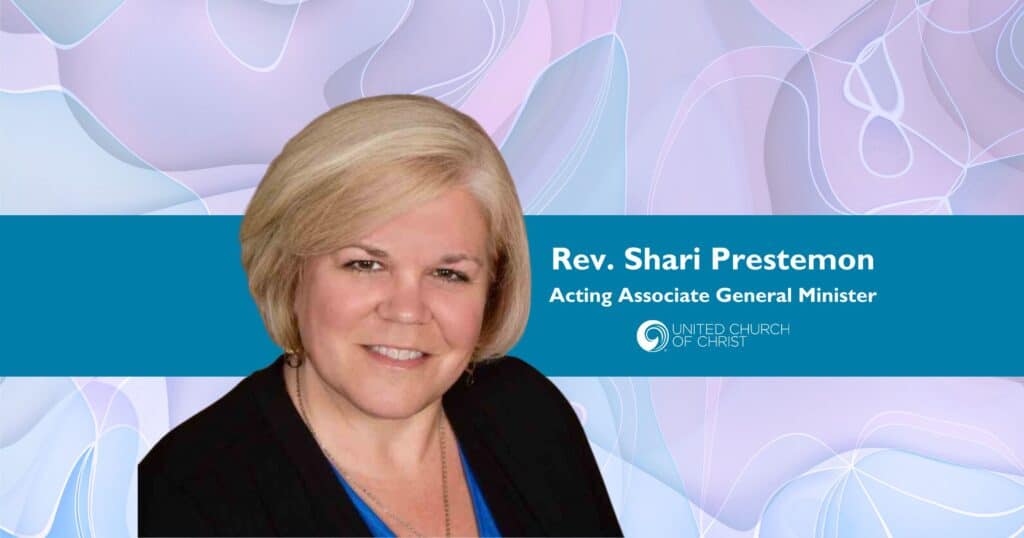 A new United Church of Christ national leader has been called. The UCC Board voted in a...
Read More