Celebrating Easter – and God's Call – on Omaha's Tri-Faith Commons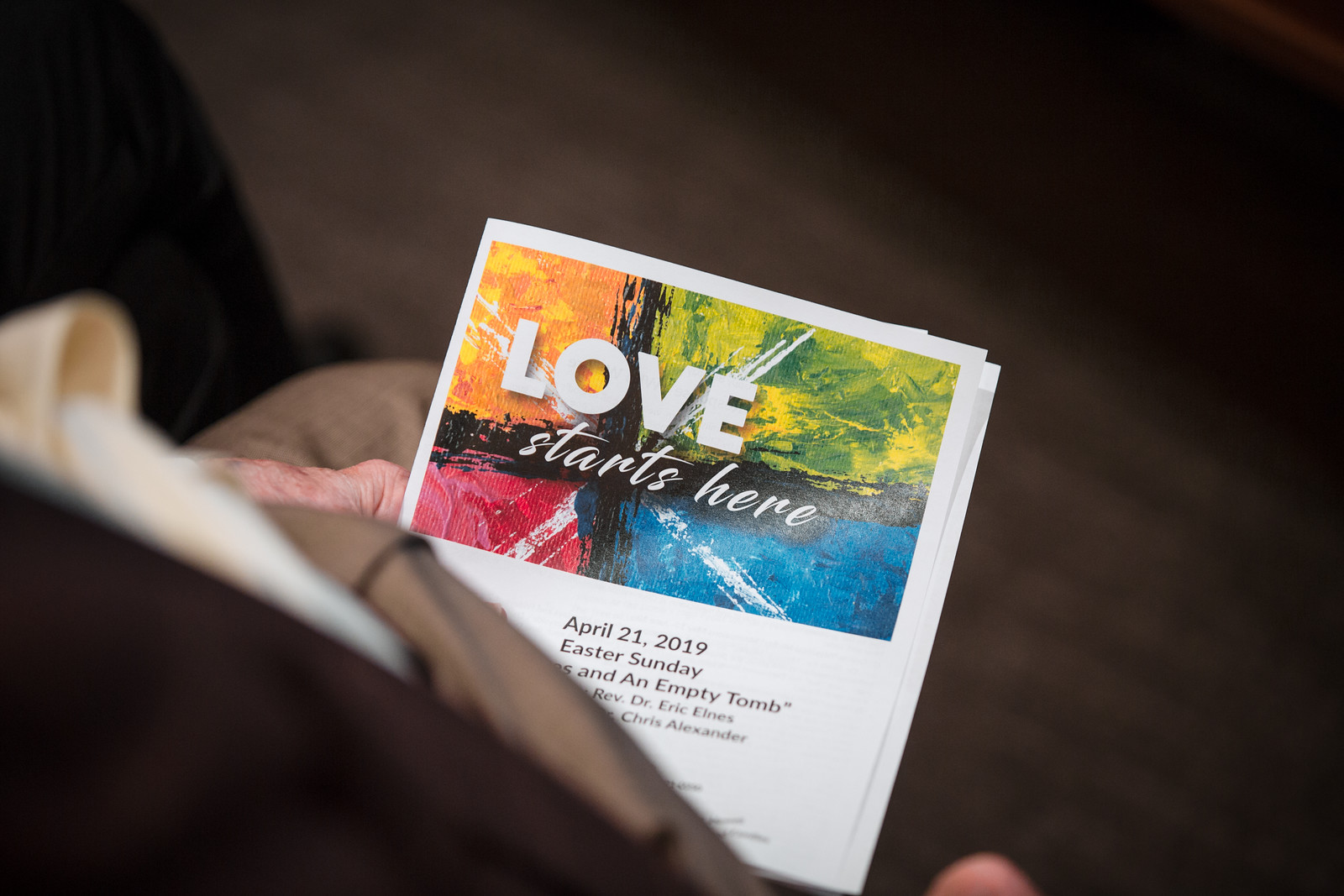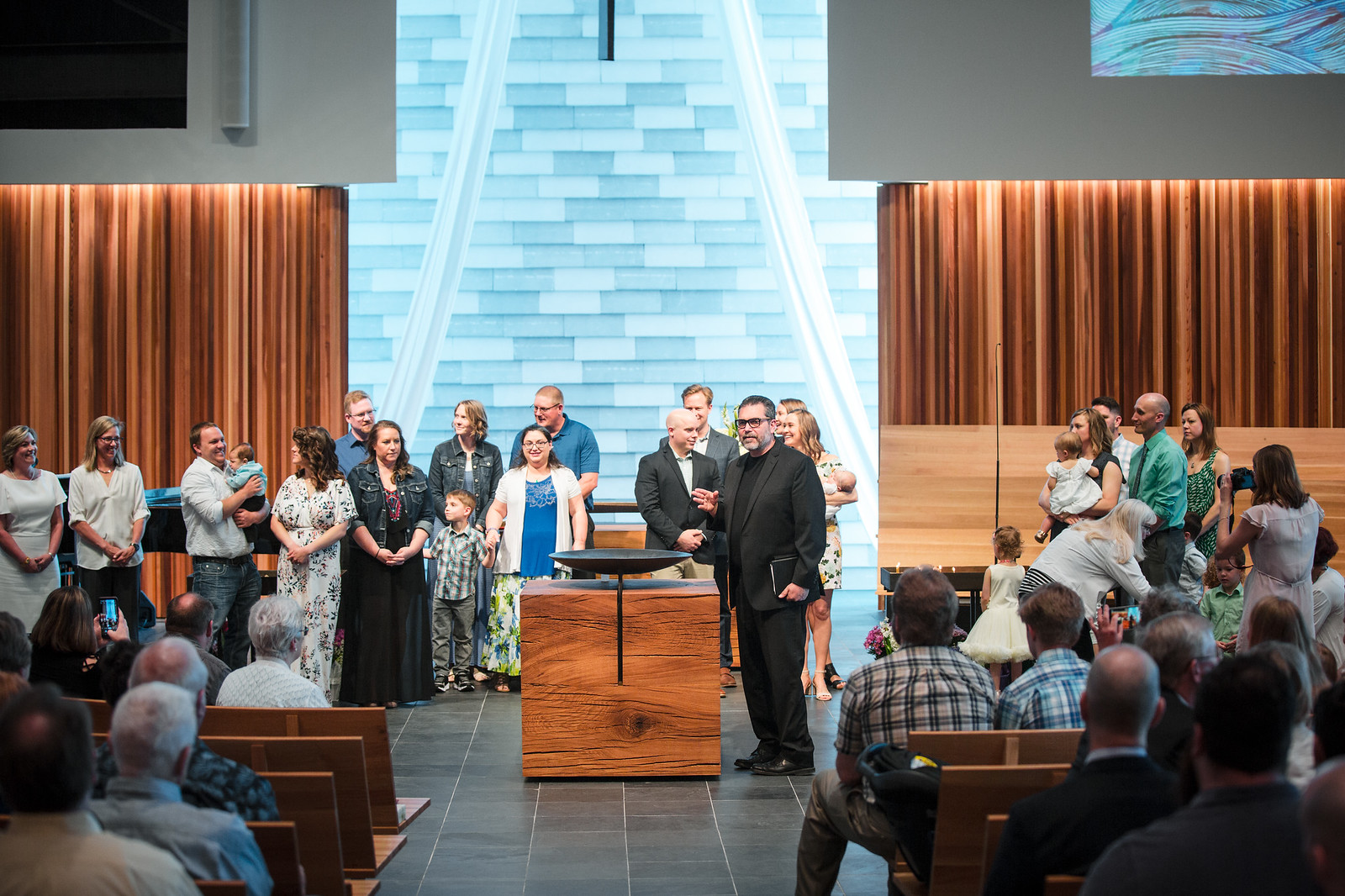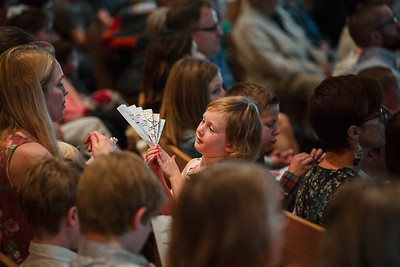 Photos by Ben Semisch
Easter is an important day for any church. For Countryside Community Church (UCC) in Omaha, Nebraska, it was perhaps the most significant in our 65-year history. Why? It was the first Easter in our new church facility on Omaha's Tri-Faith Initiative Commons, having opened our doors just three weeks ago.
Now that our church has moved to the Tri-Faith Commons, we join a synagogue and a mosque who have already competed their facilities: Temple Israel and the American Muslim Institute. We're together at last.
The vision of the Tri-Faith Initiative is to move from interfaith dialog to interfaith community. We seek to create world in which religious differences are seen as an asset and strength to be celebrated, where people realize the ability to overcome fear and stereotypes and embrace one another. (See a brief video describing our mission here.)
Coincidentally, a creek runs through the center of the 35-acre Commons, called Hell Creek. The synagogue sits on one side of the creek, and the mosque, the church, and a future community center sit on the other side. In order to bring the Commons together, therefore, we literally had to bridge Hell! We've done it in a dramatic way, too. We built Abraham's Bridge – a ¼ mile circle bridge that ties the whole Commons together, crossing the creek in two different places. Having been open for just a week, the bridge has already become a popular spot for neighbors to walk and children to ride their bicycles.
I believe that the Tri-Faith Initiative is a small, but significant indication of a fresh outpouring of the Holy Spirit that has been changing people's understanding of God, the world, and what it means to be a citizen of the world, for quite some time. It has been happening long enough that large numbers of people in each of the great world religions are starting to hear the Spirit's call to a Great Convergence, where the world religions see beyond their differences and join hands to overcome the two greatest threats that human civilization has ever faced: catastrophic warfare and irreversible climate change.
This is no Great Merger that God is calling us into, where all the religions blend into one, but a Great Convergence that brings all the great religions together to stand with God, humanity, and the earth itself in the hour of our greatest need.
Perhaps many of us – maybe even all of us – we were born into the world at this particular time to serve as instruments of Gods' saving the world from ourselves. If we are able to leverage the deep wisdom, vitality, inspirational power – and organizing power – of the great world's religions on behalf of the world's future, we would help ensure that there is a viable future for our children and their descendants. We would also help God bring great blessing to the world. Imagine living a world where the great faiths were no longer fighting, but acting together to help meet the largest challenges of our day?
Do you hear the Spirit's call? Can you feel Her voice sounding deep in our soul? So can I.
The Rev. Eric Elnes is the Senior Minister of Countryside Community Church (UCC) in Omaha, Nebraska.
---
Related News
On a recent trip to Palestine and Israel, the Rev. Allie Perry was part of a delegation that...
Read More