Come and get it: UCC national offices have furniture for the taking
The United Church of Christ is moving its national offices and has a lot to share.
"We are moving our Cleveland offices from a nine-story building to two floors and some additional space for storage," said UCC Human Resources Director Alisa Lewis. "And that means, as good stewards of resources, some of our items need new homes."
The church has donated some of its surplus furniture and office supplies to Cleveland-area schools and nonprofits. Now UCC churches are being invited to benefit from the move as well.
Lewis is tracking inventory as the offices prepare to leave their longtime home at 700 Prospect Avenue in early 2022. Plenty of office supplies, artwork, historical artifacts and archives and some furniture will make that move. "Items that are not needed in our new space are available to area churches on a first-come basis," she said.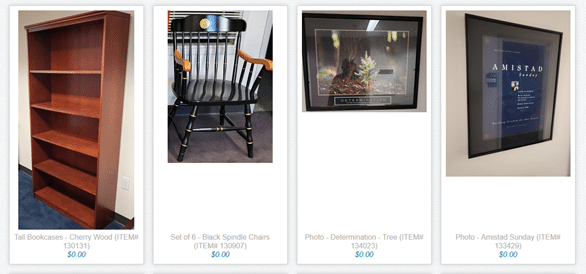 How to request an item
Churches can go online to choose and order what they want, then come to pick those items up between now and Dec. 23.
Here's how it works. Interested churches should:
View the catalog and place an order, all at this link.
Upon receiving confirmation, send an email to buildingservices@ucc.org to make an appointment to pick up the items. The national offices cannot ship them.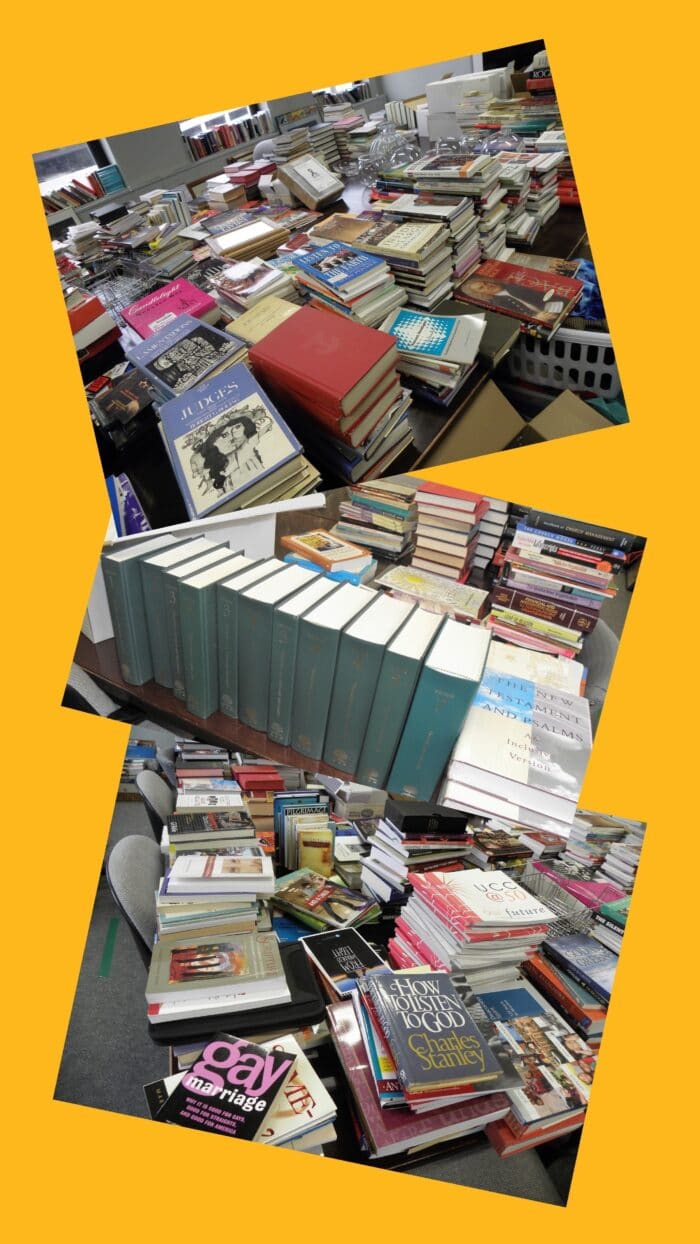 All items are free, but donations to support the ongoing ministries of the national setting are welcome, Lewis said.
When coming to Cleveland to pick up items, people may also want to plan a visit to Pilgrim Congregational UCC, 2592 W. 14th St. The church is trying to place hundreds of books from 700 Prospect. These books span a wide array of theological topics and are also available at no cost — first come, first served. Book browsers are welcome from 10 a.m. to 4 p.m. Tuesday through Friday, from 11 a.m. to 1 p.m. Sunday, or by appointment with Brooke Willis, bwillis65@gmail.com. Visitors must wear a mask.
All hands on deck
Meantime, much has been going to local schools and agencies.
"National setting staff have taken the call to steward our excess resources seriously," said the Rev. Traci Blackmon, associate general minister of Justice and Local Church Ministries, noting that employees have been trying to find homes for as many items as possible.
UCC staffer Keri Foster used Facebook to notify teachers in the Lorain City Schools, about 30 miles west of Cleveland. She heard from elementary, middle and high schools.
"Some teachers just wanted paper clips," she said. "Others know that their students cannot afford the three-ring binders they often require for their work. One teacher asked for 44 binders, and we easily accommodated him. I am averaging about 20 binders, of various sizes, per teacher. The teachers who reached out to me have been so grateful."
Staffers Jan Gomoll and Craig Hoffman have also found recipients and been tracking what's going out the door. In Cleveland, they said, the city school district, Promise Academy and The Intergenerational Schools accepted maps, paper cutters, folders, markers, staplers and more.
Examples of other donated items include:
Why the surplus
The UCC bought its current building in 1989. Its executive offices and several of its agencies moved there from New York City in 1990. More followed over the next several years. At its peak, the Church House, as it came to be known, housed UCC offices on all nine floors. The four Covenanted Ministries once had some 330 employees.
Gradually, the staff has grown smaller — while the percentage of employees deployed in other states has grown. Also, the COVID-19 pandemic closed 700 Prospect in 2020. Experiments in remote work succeeded.
The Covenanted Ministries now have 117 staff members, 75 of whom are in Cleveland, said the Rev. John Dorhauer, general minister and president. Of those 75, he said, around three-fourths will continue to work from home full time or come into the office no more than two days a week. So the church's new quarters in Cleveland's AECOM Building will need space for only about 30 workers at a time.
"The new space better suits the current needs of the national setting while providing additional resources for ministry use by freeing up maintenance costs for a building that is now too large for us," Blackmon said. "We are excited about the added impact such resources represent at a time when the ministries of the United Church of Christ are needed as much as ever."
---
Related News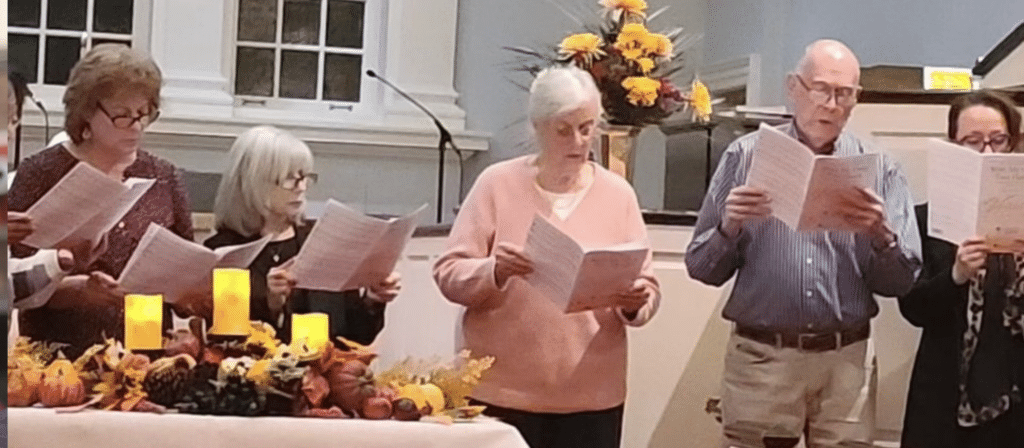 Many United Church of Christ congregations across the country participated in interfaith...
Read More