Colorado church named a 'Cool Congregation' for planning its way to reduce energy use
The COVID-19 pandemic put church projects on pause in many places. But a United Church of Christ congregation in Colorado used the time to reduce its carbon footprint – and won a national award for the work.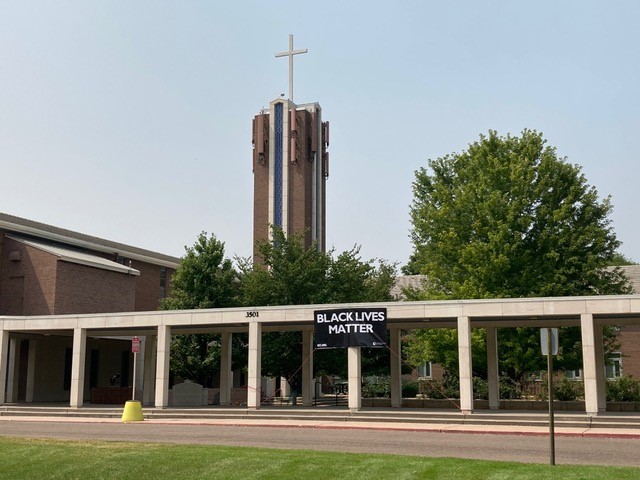 First Plymouth Congregational Church UCC in Englewood took the Interfaith Power & Light Cool Congregations challenge. One of five national winners, the church claimed the organization's annual planning award for prioritizing energy efficiency and sustainability.
The congregation will collect $1,000 for its collaborative environmental study that led to the replacement of all the lighting in the building with LED technology.
Doing the math
FPCC's Creation Justice Ministry and Facilities Team led the study. Congregants did the math.
They counted how many fluorescent bulbs were used in the church – which turned out to be over 1,100 in 600 existing light fixtures. They calculated the amount of electricity these consumed during an average week of church activities. They then estimated how much electricity would be used if the existing lighting was replaced with LED lights. Finally, they figured out how quickly they would recoup their investment.
That process made the Denver-area church the IPL 'Cool Planner 2021' winner, for teamwork.
"We are humbled and blessed by the receipt of this award," said the Rev. Jenny Shultz-Thomas, church pastor. "In response to the greatest existential crisis of our time, climate change, leading creation justice activist and fellow UCC minister, Rev. Jim Antal, says, 'The church was born for such a time as this.' The First Plymouth community embraces this call fully and sees this project as one step closer to fulfilling our call."
Installing during pandemic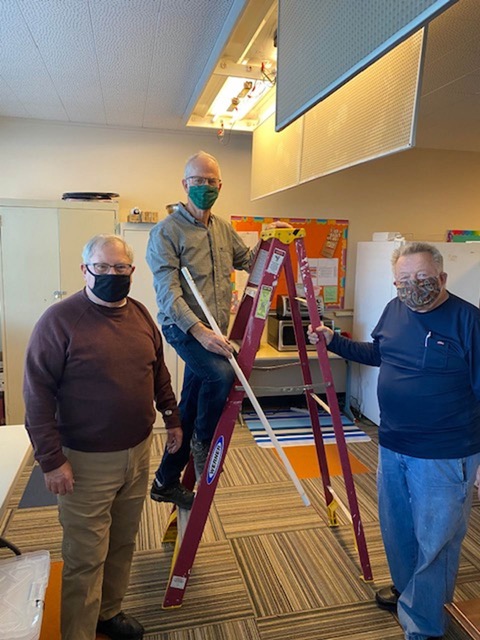 When the pandemic hit, the congregation thought it would have to wait until the church could reopen to replace the lights. But members mapped out a plan to keep the maintenance staff employed, while working within the Church Council and Colorado state guidelines.
A small team of volunteers worked with staff to replace the interior lights in the 55,000-square-foot facility.
The team estimates they will save about $3,800 per year and reduce their emissions by about 36 tons annually. Larry Strawser, a member of the creation justice team, said the church spent almost $7,200 on the LED bulbs, so he expects they'll see a return on their investment in less than two years.
A model for other churches
"There are few things that are as powerful as a good example. First Plymouth is showing us and others throughout the country what is possible when a congregation joins together to act for the good of God's creation," said the Rev. Brooks Berndt, UCC minister for environmental justice. "They have modeled a way forward for other communities of faith."
Interfaith Power & Light has long been recognizing religious congregations around the United States which are addressing global warming through energy conservation, energy efficiency and renewable energy.
The other winners in this year's Cool Congregations Challenge are:
"First Plymouth Congregational Church United Church of Christ and the other four national winning congregations are casting a vision for the kind of world in which they want to live, and then carrying out that vision with practical actions that make a real difference in creating lasting solutions to climate change," said the Rev. Susan Hendershot, president of Interfaith Power & Light.
Recycling makes money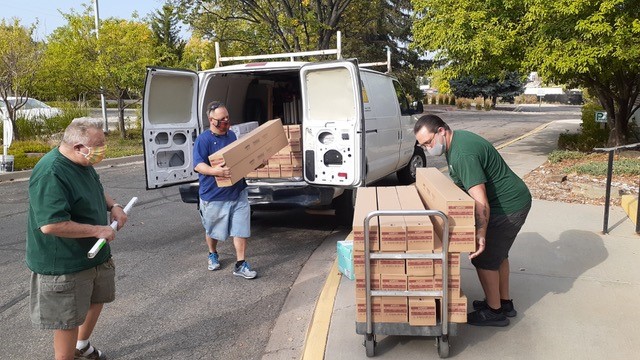 For over 25 years, first as a Whole Earth Ministry Church and now as a Creation Justice Church, FPCC has been environmentally active. The congregation's Green Energy Fund is dedicated to church projects, like the LED lights, that will directly reduce its carbon footprint. The fund is supported by donations and by revenues raised in the church's electronic waste recycling project. The annual community-wide collection, held last year in the fall, successfully collected tons of electronic waste.
Previously, the church has installed energy-efficient windows, doors and mechanical equipment. Trash recycling and the use of non-toxic chemicals are also practiced consistently.
Next on the creation justice team's agenda is to replace all the exterior lights with LED lights. For that, Strawser said, they will need to hire a company with truck-mounted boom lifts to replace bulbs in the parking lots and on the eaves of the building.
Solar could be next
"After that we will reconsider solar panels," he said noting that they looked into placing them on the roofs three years ago. "But the efficiency of the solar photovoltaic systems at the time meant the ROI was 20 or more years. However, the efficiencies are getting better each year, so we will examine this again."
"The Cool Congregations Challenge shows that people of faith are united by concerns about climate change and are taking action – with or without support of government policies," IPL notes. "The winners provide strong moral role models for their communities, and their activities have a ripple effect with people in their own homes."
"As people of faith, we are energized by the many Cool Congregations in our community committed to living a climate-conscious life," Shultz-Thomas said. "We look forward to working together for the future health of our planet."
---
Related News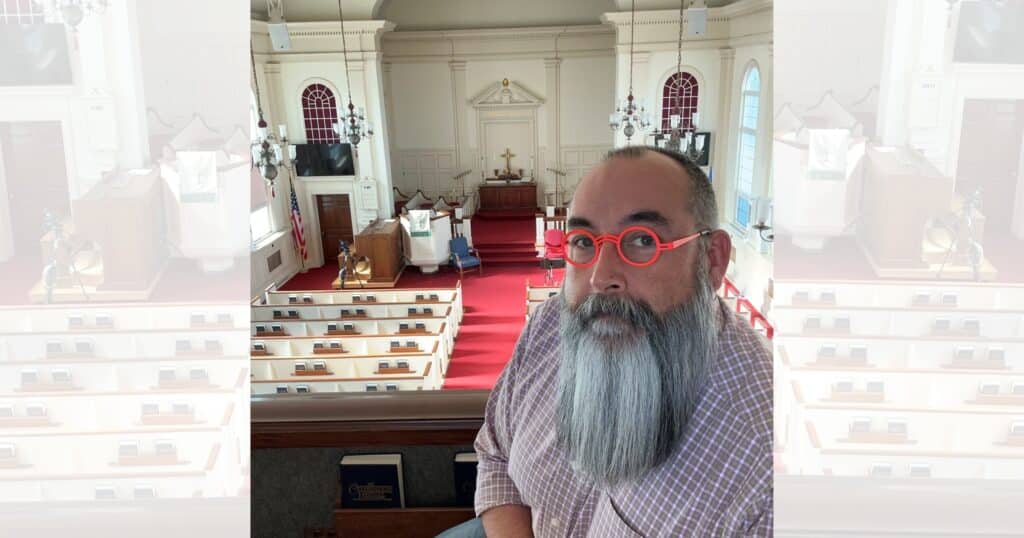 In a time when churches have held worship, small groups and webinars virtually, why not a...
Read More