Cleveland congregation helps give voice to voters through registration drive
During the 41 days remaining until Election Day on Nov. 8, one Ohio congregation of the United Church of Christ will continue engaging communities that are often ignored during the election season to safeguard their right and access to vote. Amistad Chapel UCC, in downtown Cleveland, is working with area students, the homeless and formerly incarcerated persons to make sure they are properly registered and educated on the ballot issues.
Empowered by the belief that it is their right, privilege and responsibility to be informed on the issues and candidates, volunteers from Amistad UCC will be back out in the community today, Voter Registration Day, to sign up potential voters at the Garden Valley Food Pantry and later this evening at an area homeless shelter.
Charlene Higginbotham, who coordinates Amistad Chapel UCC's election efforts, said the congregation "knew it was going to be a very important [election] and we wanted to be sure everyone had a chance to vote."
UCC leaders have underscored that in 2008, 6 million people missed the opportunity to cast ballots because they missed the registration deadline in their state or didn't know how to register. That's where faith communities like the UCC and Amistad Chapel are stepping in.
"The communities we identified — the homeless, students, returning citizens — have challenges getting to the polls, proving they have a permanent address or that they meet residency requirements — or their eligibility to vote is often overlooked," Higginbotham said. "More recently, churches, community groups, advocates for the homeless started providing transportation for these groups. Attorneys have been recruited to clarify that formerly incarcerated persons do have the right to vote. The Ohio Secretary of State also implemented several changes that affected these groups. Amistad Chapel will provide some support for organizations providing transportation to the polls."
The effort is part of this month's denomination-wide Our Faith, Our Vote (OFOV) initiative, during which congregations are working to ensure that people in the pews have their voices heard this November.
Partnering with the Northeast Ohio Coalition for the Homeless and the Garden Valley Neighborhood House, Amistad Chapel was one of a dozen recipients of a grant from UCC Justice and Witness Ministries to support its OFOV work. The congregation already had a voter registration drive earlier this month at Cuyahoga Community College. Though most of the students they met were already registered, volunteers added a few adults to the election rolls and handed out absentee ballots.
Higginbotham and Quan Williams, a policy advocate in the UCC's Washington, D.C., office, both believe that the church has a prominent role in securing voting rights for everyone who wants to participate in the election.
"During the Civil Rights Era, the church was the meeting place for those fighting for the right to vote. The Church today is still that place where folk gather to deal with issues of injustice and proposals that directly affect them," Higginbotham said. "Cleveland has a large interfaith organization that is deeply involved in making changes in the community."
Said Williams, "Apathy is high and people of faith are asking, 'Where is God in all of this incivility?' Many wonder, 'why even bother following the presidential debates when my mind is already made up?' UCC churches are responding with the Our Faith, Our Vote campaign. They are educating and engaging their members and communities on the local issues that directly impact them and letting them know that more is at stake than just electing the next president."
Amistad UCC has more in store in the coming weeks before Election Day. On Oct. 5, the congregation is hosting a candidate and issues forum at a local community center, with participation from both major political parties, and four days later on Oct. 9 will host a forum led by the Rev. Rita Root, general minister of the UCC Western Reserve Association.
Higginbotham explained that the forum, 'A Congregation Conversation,' is "an opportunity to talk about why faith communities should participate in the political process as it relates to scripture and the UCC past and current resolutions on justice issues."
The Our Faith, Our Vote website has a variety of resources churches and individuals can use to get involved in the elections. There's information on ballot initiatives, webinars and worship resources.
---
Related News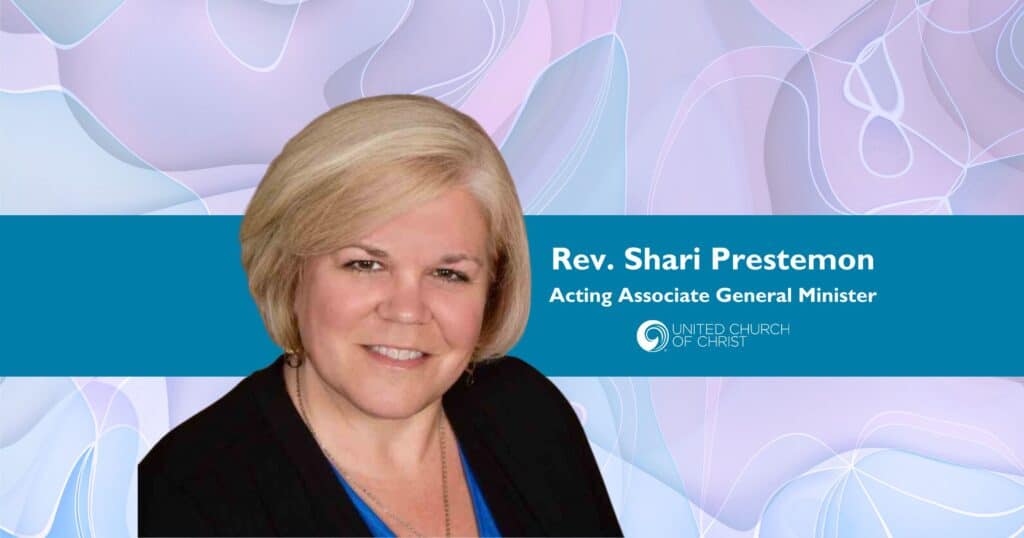 A new United Church of Christ national leader has been called. The UCC Board voted in a...
Read More